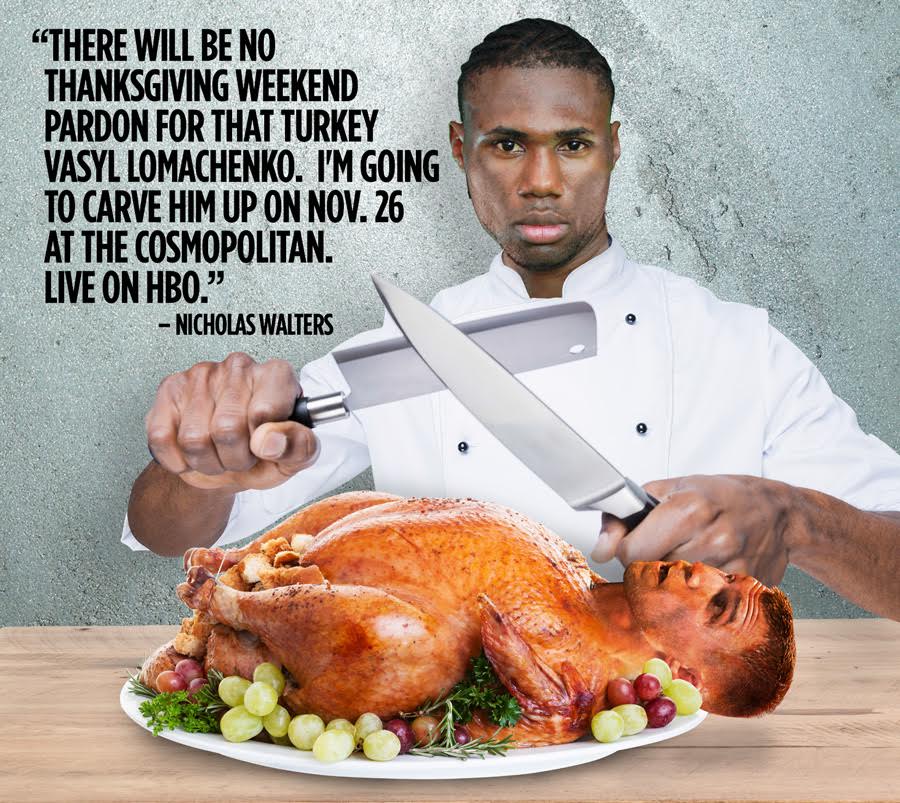 It's fight week for the highly anticipated clash between Vasyl Lomachenko and Nicholas Walters. Right here, we have several different updates for you leading to the big night.
First, team Walters has released a hilarious meme about the fight, with a Thanksgiving theme to it. He says he's going to carve up Lomachenko on fight night. Take a look here: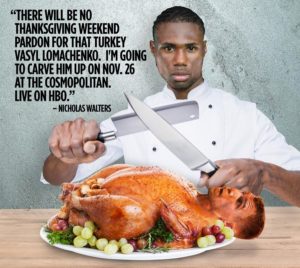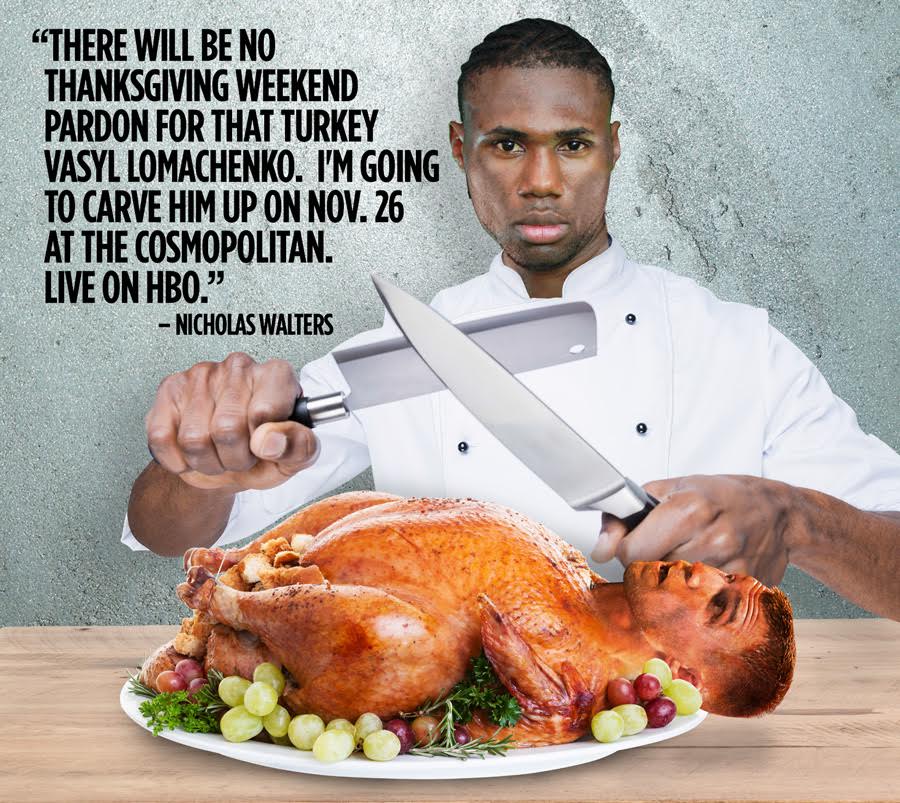 Also, we have some photos and videos from the start of fight week activities. This includes the fighter workouts and media days which got things going on at the start of the week.
Of course, in the next few days leading up to the event, expect to find more updates, photos, quotes and all the rest. Keep on checking back for more on Lomachenko vs. Walters until then.