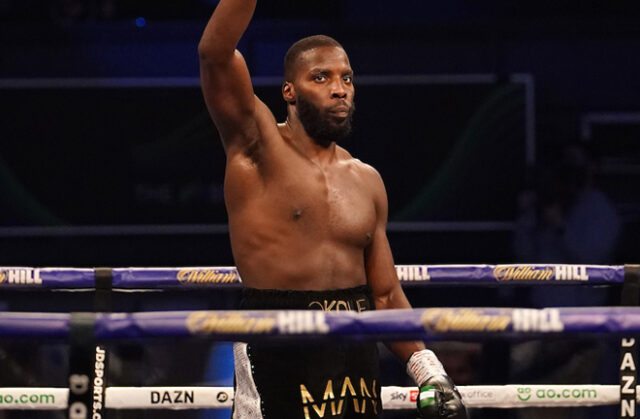 Lawrence Okolie believes he is capable of stopping Kryzstof Glowacki and believes an emphatic victory will answer any remaining critics.
Okolie fights for a maiden world title on Saturday when he clashes with former two-time world champion, Glowacki rescheduled vacant WBO Cruiserweight title showdown at the SSE Arena.
The pair were set to meet in December, but the Pole withdrew after testing positive for COVID-19, with Okolie blitzing late replacement Nikodem Jezewski inside two rounds and 'The Sauce' is confident he can win the world title with another powerful display.
"I don't know about just walking in there and breezing through him, because he's a trained fighter," the 28-year-old said on a media Zoom conference call on Tuesday.
"But, I definitely have the power to stop him, it might not be one shot [and] he's gone, but definitely an accumulation within any 20 second burst, I believe I have the power to hurt him properly.
"The two options he has with his skillset and stuff like that is to either come forward and risk it. No matter what they say I think they can see I've got natural punch power, tso I think it'll be unwise.
"It's either he does that or the flipside is that he tries to box on the back foot and throw big looping, counter left hands, so it's hard to tell.
"Regardless, I'll be able to impose what I want to do to him on him, which is hit him hard from range and then take him out really.
"I'm not sure which one he'll adopt, but either way it's quite simple tactics as long as I'm able to execute."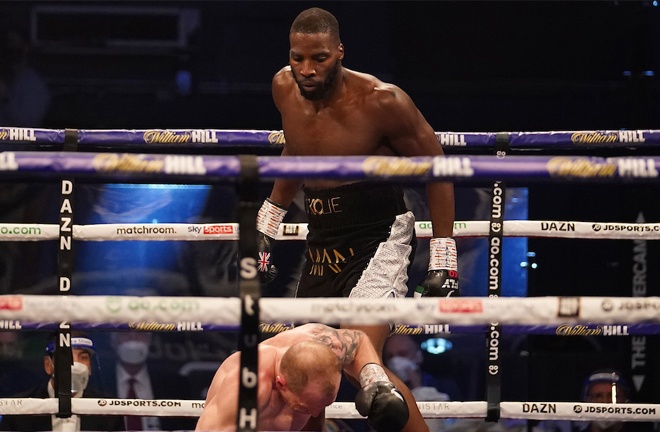 Glowacki has two defeats on a career spanning 13 years, losing his Cruiserweight world title to Oleksandr Usyk in 2016, before a controversial defeat to Mairis Briedis in the World Boxing Super Series semi-final last time out, his only stoppage loss.
The 34-year-old has vastly more experience heading into the clash, but Okolie, who turned professional after the 2016 Rio Olympics does not see that as an issue heading into Saturday.
"I think ultimately I've been good enough to win a world title for a while," the Hackney man added.
"But, in what style is the question. Is it going to be a 12 round grapple or is it going to be me boxing, so I think I've always had that [ability to] bridge [the gap of experience].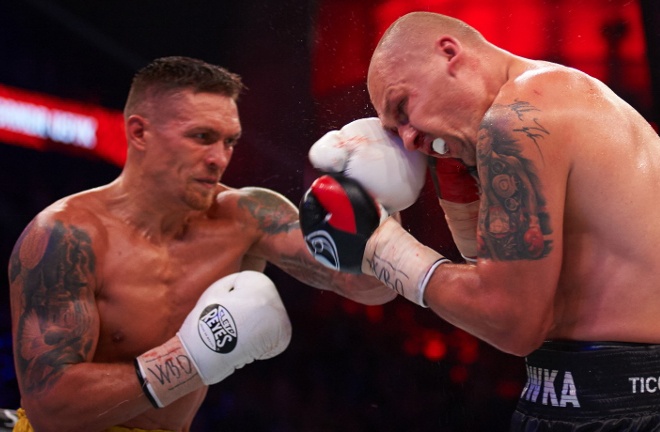 "The fact that I was able to in such little fights become an Olympian showed I was one of the best amateurs in the world, so as long as I became fit and was able to deal with professional boxing, I always envisaged I'd be able to be one of the best boxers as a professional.
"So the gap in class, I don't really see it, because I've managed to win the British, European all of these belts, I don't really see it. I don't really see there to be a gap for me to bridge really."
Despite its effectiveness, the former British, Commonwealth and European champion has often received criticism over the years due to a perceived negative fighting style.
Since linking-up with trainer Shane McGuigan, 'The Sauce' has seemingly become a far more aggressive and entertaining fighter and has picked up three wins since, including the European title with seventh round stoppage over Yves Ngabu in October 2019.
Okolie believes a comprehensive victory on Saturday night will finally silence any remaining doubters.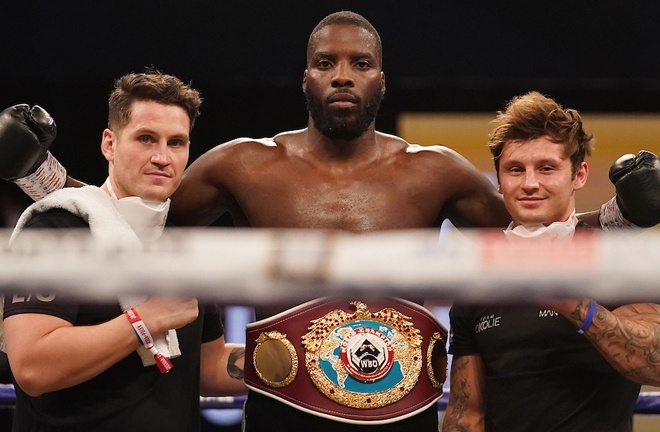 "I think if I can get a good knockout here, I don't want it to be too exciting in terms of give and take, but I want it to be exciting in terms of me giving.
"I think it will be difficult with the run of form that I've had, I think I've had four knockouts in a row and winning a world title by knockout, I think it will be difficult for people to hold onto the past, it was a couple of years ago now but we'll see."
Watch the full interview with Lawrence Okolie below: