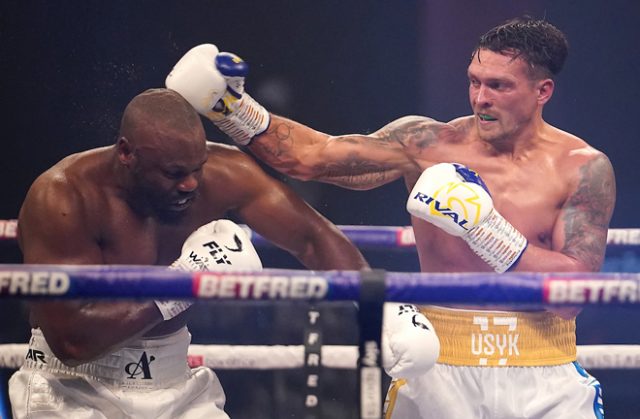 Oleksandr Usyk overcame some tough moments in the early rounds, before taking over to diffuse the threat of Dereck Chisora and remain mandatory challenger to Anthony Joshua, with a unanimous points win at The SSE Arena, Wembley on Saturday.
Usyk (18-0, 13 KOs), as expected, used his footwork early on, but took a cuffing right hand from Chisora that drove him back to the ropes.
Chisora (32-10, 23 KOs) landed another power right at the end of the opening session, as he enjoyed a ferocious first round.
The Brit was walking his man down, and big right hand bombs again detonated in the second, and Usyk was sending distress signals to the referee regarding alleged low blows, as he struggled to keep the veteran heavyweight at bay.
The second half of the third saw Usyk finally put his mark on proceedings, as he landed a sneaky left hand high on the head of 'Del Boy', who had expended a lot of energy in his efforts up to that point.
Chisora was intent on roughing Usyk up, and overhand rights again were the order of the day in the fourth.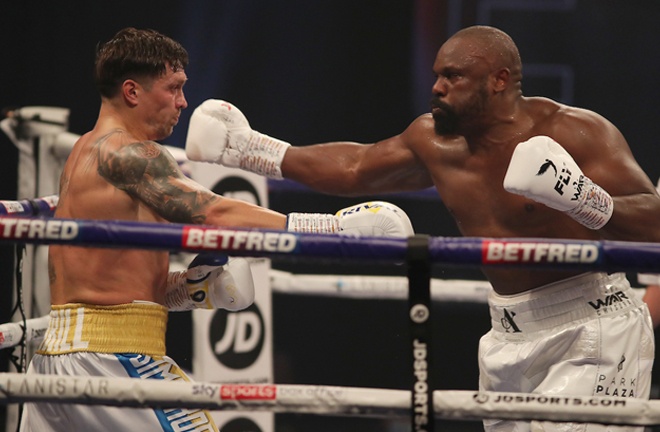 Usyk made good angles and used his movement to good effect in the fifth as the fight seemed to be swinging in his favour, and his timing was proving the difference,  as Chisora was resigned to plodding and chasing his opponent in the sixth.
A well timed Usyk combination seemed to stun Chisora towards the end of the seventh, and a follow up attack left the 36-year-old tottering on the ropes as the round came to a close.
Chisora was slow to get off his stool for the eighth round, and for good reason, as Usyk again found the angles to deliver punishing combinations.
Chisora rallied with decent rounds nine and ten, and finally switched his attack to the body in the penultimate round, as he looked to unsettle the Ukrainian, but his tank was running on near empty.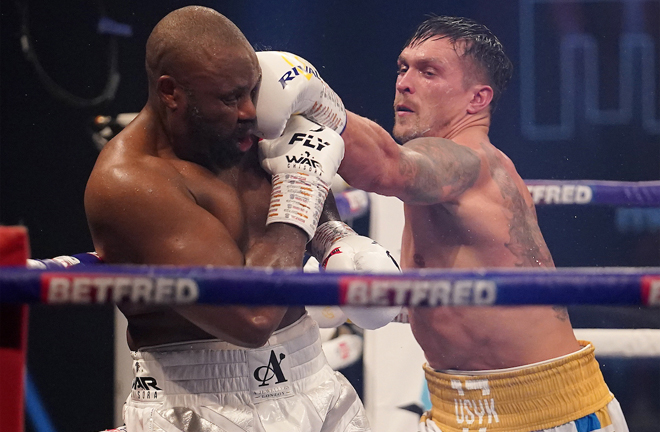 The final frame was largely uneventful, as Usyk kept to his boxing skills and Chisora continued to stalk, and the fight went to the cards.
Bob Williams scored 117-112, while Yury Koptsev and Jan Christensen saw things 115-113, as Usyk moved towards a mandatory shot at unfiied heavyweight world champion, Anthony Joshua who was ringside.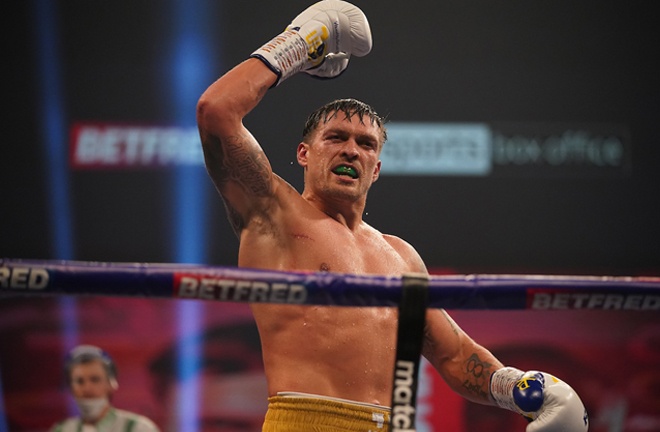 Usyk celebrates after securing a unanimous decision win Photo Credit: Mark Robinson/Matchroom Boxing
"It's a real test in the heavyweights" said Usyk post-fight.
"I fought his fight, but I was expecting an even tougher fight. I give myself three out of ten tonight.
"My plan is to go home and spend time with my family and train in the gym and improve myself. I haven't had competition in a year.
"The goal is not just to be world champion, it's to be undisputed champion."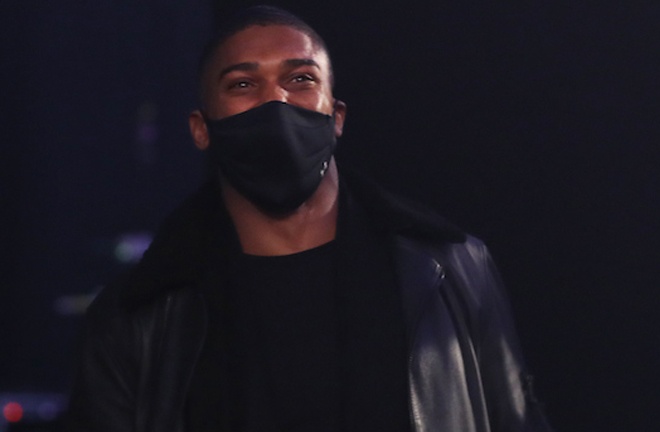 Kambosos Jr edges out Selby
Lee Selby saw a potential world title shot at a second weight go up in smoke, as Australian visitor George Kambosos Jr took a split decision win in their IBF Lightweight title final eliminator, a belt held by man of the moment, Teofimo Lopez.
Kambosos Jr (19-0, 10 KOs) charged towards centre ring from the off, but Selby was able to feint and box his way inside as he comfortably took the opener.
Selby (29-3, 9 KOs) was the man in control, as he kept the Aussie at distance, but the rounds were proving scrappy, with not a lot of clean punches landing.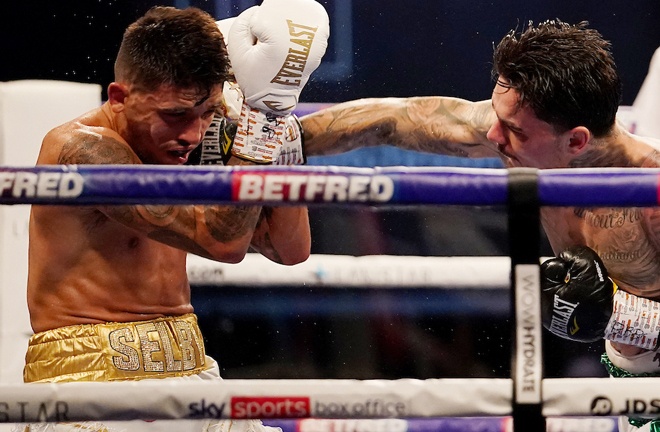 A counter body shot from Kambosos Jr found the mark in round seven to keep the Welshman honest.
The contest finally started to heat up in the eighth, and towards the end of the session, 'Ferocious' Kambosos Jr connected with a crisp right hand in a round that seemed to end earlier than scheduled.
Going into the championship rounds, the fight seemed up for grabs, but former world champion, Selby controlled the action with his opponent falling short.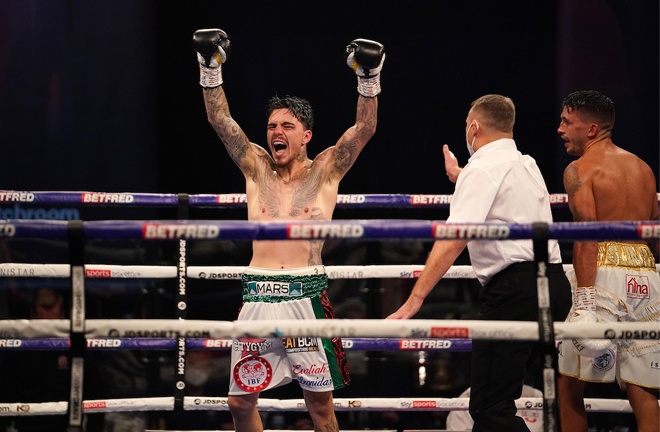 Kambosos Jr sensed the urgency in the last round as he made one more bid for victory.
The fight went to the cards in the end, where Yury Koptsev scored 118-110 in favour of Kambosos Jr, Phil Edwards saw it 115-114 for Selby, but Daniel van der Wiele had the casting vote for the 27-year-old at 116-112, to set up a shot at Lopez.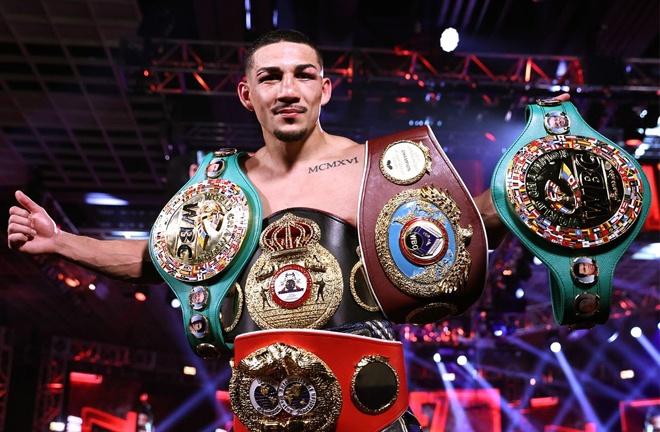 Marshall crowned world champion over Rankin
Savannah Marshall won the vacant WBO Middleweight title with a dominant seventh round stoppage of the brave Scot, Hannah Rankin, who was completely outclassed.
The fight was shelved two weeks ago, after Marshall's trainer, Peter Fury tested positive for COVID-19, and it was Marshall who constantly picked off by the former Olympian as the contest was becoming a procession.
Rankin (9-5, 2 KOs) was marked underneath the left eye as early in the fourth round, as her shots continued to fall short.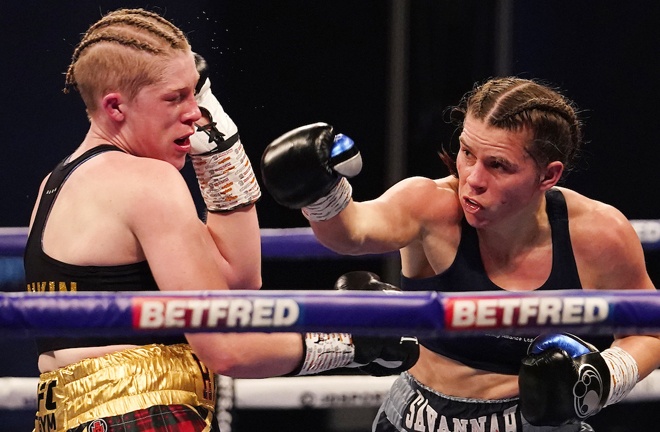 Marshall (9-0, 7 KOs) was at ease and was going through her full repertoire in a relaxed and effortless manor as she picked the former IBO champion apart.
Rankin was forced to take a knee in the seventh from an accumulation of punches, as her tank completely emptied, and referee Phil Edwards had seen enough and called an overdue halt to proceedings.
Marshall called for a showdown with three-weight world champion and former amateur foe Claressa Shields in what would be an undisputed battle.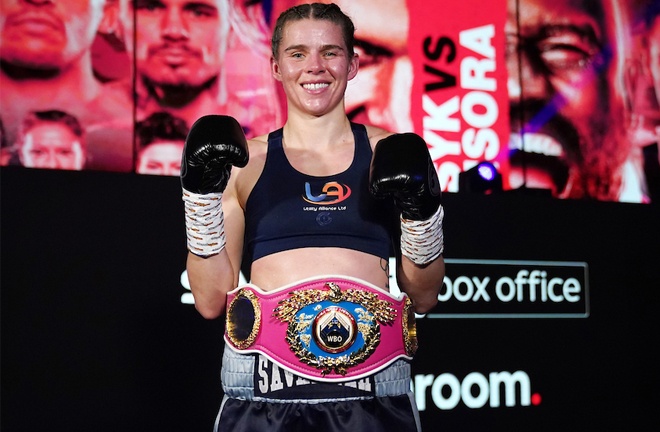 In a turgid war of attrition, Tommy McCarthy (17-2, 8 KOs) claimed the vacant European Cruiserweight title with a majority decision win against Bilal Laggoune (25-2-2, 14 KOs.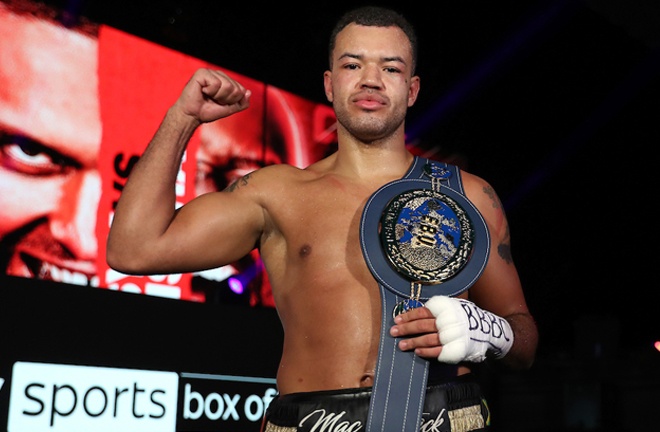 The Belgian judge, Daniel van der Wiel scored a 114-114 draw, but was overruled by Jan Christensen at 116-112 and Mark Lyson, who gave McCarthy, who targeted a clash with IBF world champion Mairis Briedis in the aftermath, a 116-113 victor.
Ramla Ali (1-0) enjoyed a successful professional debut, as she took all six rounds of her Super Featherweight affair with Eva Hubmayer (1-1).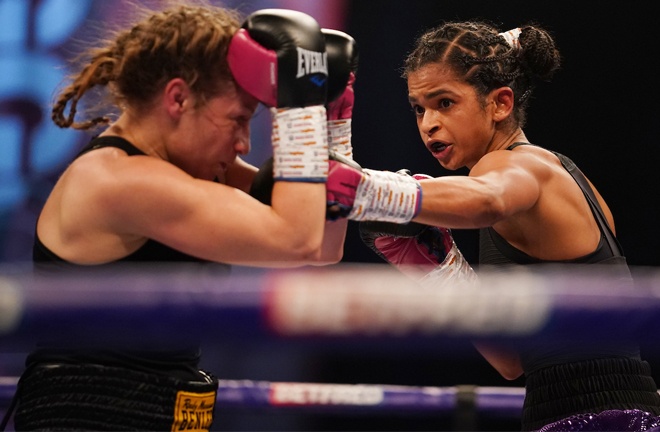 Referee, Bob Williams, tallied 60-54 to the Anthony Joshua-managed Somalian.
The Commonwealth Super Bantamweight title remained vacant in the show opener, as Amy Timlin and Carly Skelly battled to a three way split draw over ten rounds.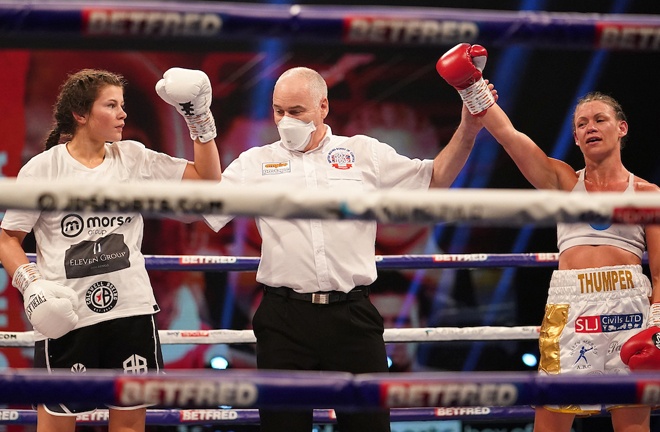 A nod for Timlin (4-0-1) by a 96-95 margin was overruled by a 97-96 verdict for Skelly (3-0-1), and a 95-95 draw.