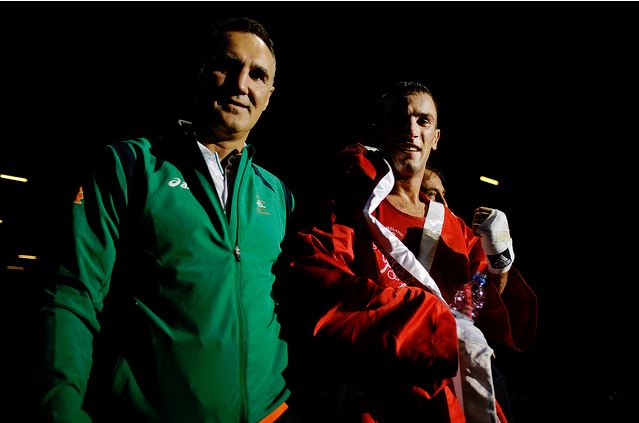 The early results are in from the men's Olympic boxing semifinals morning session at the ExCel Arena in London. In half of the men's divisions, the gold medal match has been decided, and the bronze medals have been awarded. Take a look at the full results for the first session right here, highlighted by a great performance by Ireland's John Joe Nevin, as he upset the highly touted Cuban Lazaro Alvarez Estarda to advance.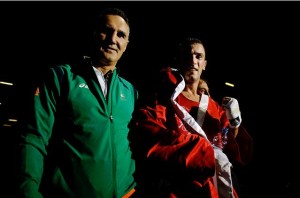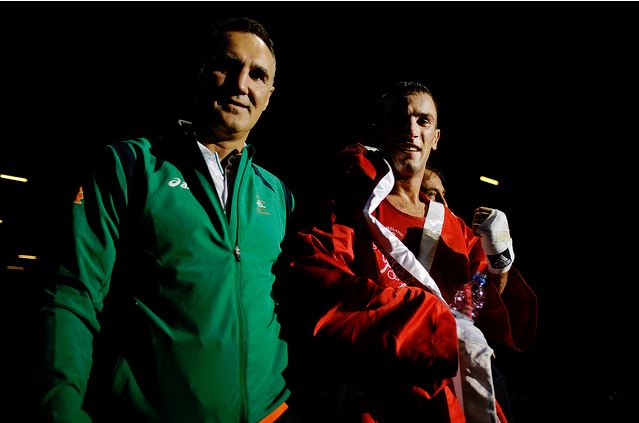 As mentioned, there was a ton of great action today, and two of the busiest teams were the Cuban boxing team and the Irish boxing team (the British and Ukrainian squads also had multiple participants). For the latter, Paddy Barnes was meeting Shiming Zou in a highly anticipated Light Flyweight rematch. Barnes surged in the late round to make what appeared to be an easy win for Shiming into a very tight call. The scores were read as 15:15, and Shiming Zou advanced via countback.
Those two squads met head-to-head when the Bantamweight division gold medal favorite Lazaro Alvarez took on John Joe Nevin. Simply put, John Joe Nevin fought the fight of his young life, and was the better man in the ring. He scored a major upset over Alvarez to advance to the gold medal match. There, he'll be lined up against Britain's Luke Campbell. That's right, we have a very juicy British vs. Irish Bantamweight fight for the gold medal at the London Olympics — smashing good fun, I say.
Cuban Roniel Iglesias will meet Denys Berynchyk in the Light Welterweight gold medal match, a very intriguing clash of styles.
At Middleweight, the magic ended for British boxer Anthony Ogogo, as he lost in the semis.
The Heavyweight gold medal match will be a highly anticipated showdown between Italy's Clemente Russo, and Ukraine's Oleksandr Usyk.
Full men's Olympic boxing semifinals results – session 1
Men's Light Fly (49kg)
People's Republic of China ZOU Shiming W 15 – 15 Ireland BARNES Paddy
Russian Federation AYRAPETYAN David 12 – W 13 Thailand PONGPRAYOON Kaeo
Men's Bantam (56kg)
Cuba ALVAREZ ESTRADA Lazaro 14 – W 19 Ireland NEVIN John Joe
Great Britain CAMPBELL Luke W 20 – 11 Japan SHIMIZU Satoshi
Men's Light Welter (64kg)
Cuba IGLESIAS SOTOLONGO Roniel W 15 – 8 Italy MANGIACAPRE Vincenzo
Mongolia URANCHIMEG Munkh-Erdene 21 – W 29 Ukraine BERINCHYK Denys
Men's Middle (75kg)
Great Britain OGOGO Anthony 9 – W 16 Brazil FALCAO FLORENTINO Esquiva
Uzbekistan ATOEV Abbos 12 – W 13 Japan MURATA Ryota
Men's Heavy (91kg)
Ukraine USYK Oleksandr W 21 – 5 Bulgaria PULEV Tervel
Azerbaijan MAMMADOV Teymur 13 – W 15 Italy RUSSO Clemente
Check back in later this afternoon for more Olympic boxing semifinals results, coverage and details.