Banner Promotions is proud to announce the signing of 2012 Olympic Bronze Medal winner Taras Shelestyuk to a promotional contract.
Shelestyuk of Sumy, Ukraine will compete as a Jr. Middleweight. He won his bronze medal in the welterweight division at London, one of the deeper and more difficult divisions in the amateur ranks in the past few years. He also notably captured the 2011 world amateur championship in the 152 pound weight division.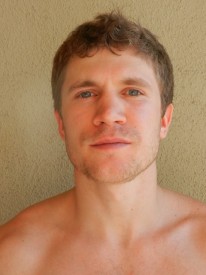 He won the the Bronze medal in the 2010 European championship and is also a 3-time Ukrainian champion.
The 27 year-old stands 5'10" and had an impressive amateur record of 195-15.
"We are very excited to add Taras to our roster," said Arthur Pelullo, CEO of Banner Promotions.
"We have big plans for Taras and we feel he will become a world champion."
Shelestyuk's manager Vadim Kornilov says, "We definitely have a future star. Banner Promotions is planning to move Taras very fast and get as many fights as we can get him. Fans should keep an eye on him because he will be the next star."Shelestyuk will make his professional debut on March 29th on the undercard of an ESPN's Friday Night Fights event in Verona, New York.