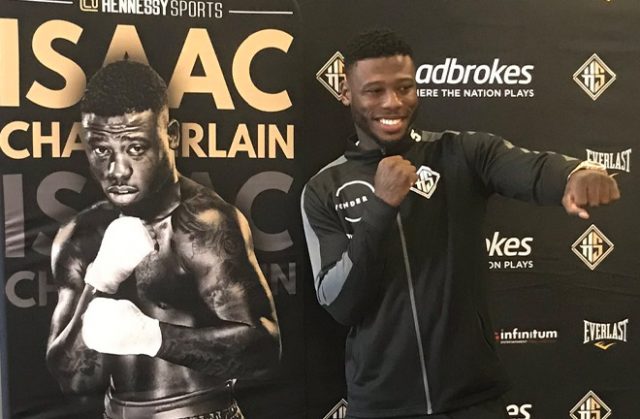 One of Britains finest Cruiserweight talents slowly faded away into the shadows for almost two years before reemerging on the scene.
Isaac Chamberlain was most certainly in the 'who needs me' club as he bulldozed his way through domestic rivals beating the likes of Russ Henshaw, who was 6-0 at the time, Wadi Camacho, to claim the Southern Area title after dislocating his shoulder early on in the fight and Ossie Jervier.
February 2018 was to be the step up. A clash between two of the brightest prospects in the country: One would go on to a path filled with titles and glory whilst the other would be put to one side and forgotten about.
The o2 arena homed the bout between Chamberlain and Lawerence Okolie. In what was an underwhelming battle it was Okolie who had his arm raised in victory.
Almost two years on Isaac has started his rebuild after stopping Antony Woolery in the third round with a brutal attack to the body appearing on Channel 5 under the Hennessy Sports banner.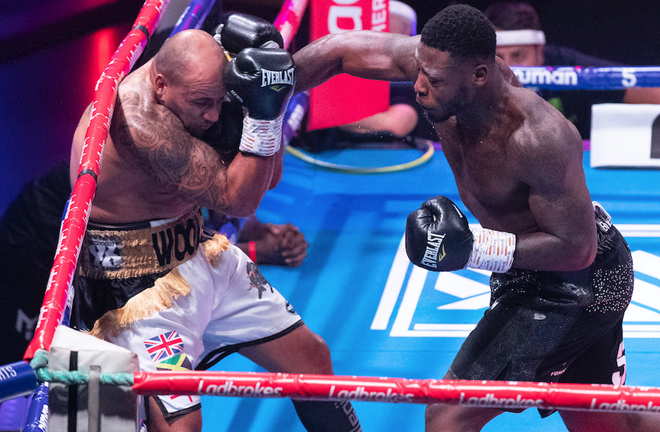 In those two years Okolie found himself becoming a face of Matchroom Boxing whilst claiming the British, Commonwealth and European titles and will contest a World Title in his next bout.
Isaac had spent his two years of inactivity learning his craft from trainers such as Angel Fernandez and Glen Johnson whilst also getting the best sparring he could; Oleksandr Usyk and Deontay Wilder amongst the teachers. 
Chamberlain's next bout will be behind closed doors once more as he fights for the second time in as many weeks.
Matt Sen will be in the opposite corner, on September 5th, with a current record of 5-2. 'Slugger' Sen was last seen fighting in the Ultimate Boxxer tournament where he was defeated by Damien Chambers.
Although Sen shouldn't pose too much of a threat to Isaac come Saturday night it is a steady opponent for 'IC' who is being fast tracked back from his hiatus. 
The ring is where Isaac belongs. Boxing saved his life. Chamberlain spent his his early secondary school years in the wrong crowd. Involved in drug deals from the age of 11 the turning point came through tragedy. 
Chamberlain spoke to proboxing-fans.com at a Gloves Up Knives Down event;
The Cruiserweight from Brixton was taken to the boxing gym to keep him off the streets and away from the drug deals and the increasing knife crime in London. Isaac's cousin fell victim to the streets after he was stabbed through the heart resulting in his death. It was the catalyst for change.
When Miguel's Gym in Brixton opened its doors it became home to Danny Williams, Spencer Fearon and Wayne Alexander. In more recent years it has seen former World Champion Isaac Dogboe and former Interim World Champion Dillian Whyte. 
In 2005 Miguel's became home to Isaac Chamberlain. It was the first place he felt he could be something, be someone. 
The coaches instilled in Chamberlain the confidence to believe in himself, they believed he would become a champion from the start. It is now something Isaac believes himself.