Saturday night's much-anticipated YouTube extravaganza at Staples Center, Los Angeles has divided boxing fans right down the middle, but to be frank the 'hardcore' contingent are generally not being swayed in their opinions.
Call them archaic perhaps? But they understandably hold strong feelings on the whole concept of two essentially "white collar" fighters are the lead act. Whilst promoter Eddie Hearn has tried his upmost to convince this ardent group on why YouTube sensations KSI and Logan Paul, with audiences far bigger than anyone on the bill combined are headlining this bill, he promised that alongside the madness there would be a suitable undercard that those who will simply not accept the main event, even when told it will generate astronomical numbers, pay-per-view purchases and at the very least hopefully attract a refreshing, new generation of boxing admirers will be satisfied with.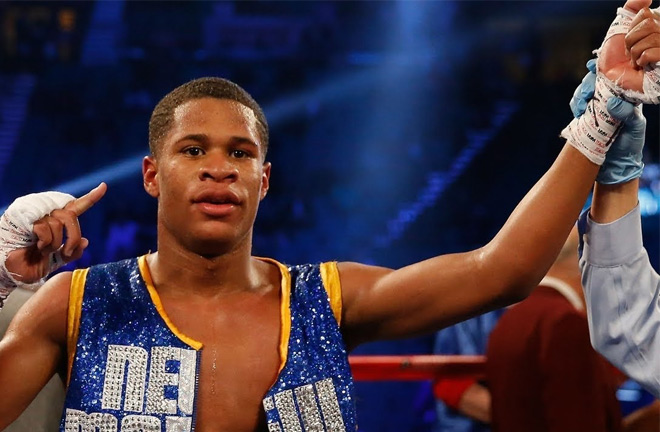 With two world champions on the undercard, whether expected or not with Billy Joe Saunders defending his WBO Super Middleweight title and surprisingly Devin Haney, an American star in the making, who has already drawn comparisons with Floyd Mayweather Jr defending his WBC Lightweight title, following the governing body's decision to elevate the 20-year-old from interim to full champion and allowing Vasyl Lomachenko to become franchise champion.
Such as it may be, there is plenty of other talent featuring on this discounted Sky Sports Box Office bill with four notable undefeated fighters. Reshat Mati (4-0), 18-year-old middleweight Diego Pacheco, who hails from Los Angeles and 19-year-old Las Vegas resident Alexis Espino.
However, Nikita Ababiy is undoubtedly the most known and is gradually making a name for himself since turning professional just last October in Chicago.
'White Chocolate,' as he is referred to has been taken under the wing of Eddie Hearn, Matchroom Boxing USA and DAZN, whilst he has seen off all but one of his first seven opponents by knockout, with Yunier Caldaza the only man to date to take Ababiy to points.
The Brooklyn-based middleweight will take another huge step in an already impressive start to his early career, as he steps into the iconic Californian venue on Saturday night. Ababiy seemed shocked yet ecstatic when Hearn informed him he the news that he would feature on this massive show in Los Angeles, following his victory at Windtrust Arena, Chicago in October on the undercard of Oleksandr Usyk's heavyweight debut against Chazz Witherspoon.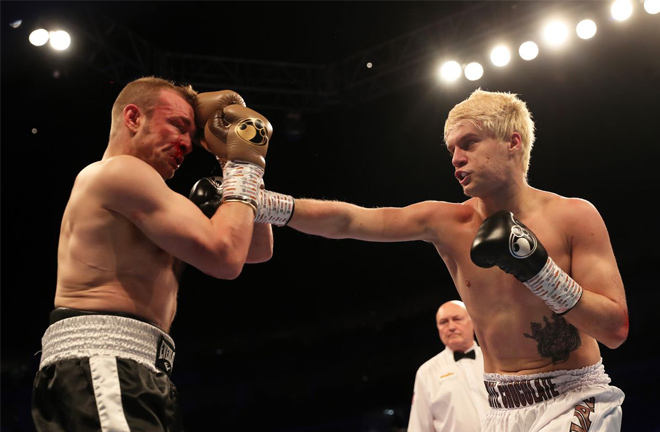 Another excellent opportunity was seized in Chicago at gaining invaluable exposure on a card which was again shown on DAZN in the USA and Sky Sports in the UK, perhaps a deliberate yet hugely calculated marketing tool. Therefore, when the possibility may arise to face a British middleweight, he will already have a profile both in the UK and his home country which some fighters can only dream of.
'White Chocolate', at just 21-years-old has time on his side at such a young age, he has everything to gain and very little to lose. Eight fights in just over a year is an impressive return and to land himself on this card cannot be underestimated. Hearn made it very clear that if his US talent, in particular fail to perform in the shows leading up to Saturday and what looks to be the final pay-per-view bill of the year in Saudi Arabia, as Anthony Joshua looks to regain the heavyweight world titles he astonishingly saw ripped away from his last June.
Every fighter appears to be desperate to feature on that undercard, not just for a handsome pay cheque but to be apart of a historic occasion, however slots are few and far between, but another swift victory for Ababiy on Saturday may pave the way for him to secure his place on the plane to the Middle East. There's that much riding on this.
Ababiy, a former Golden Gloves champion has the seasoned amateur pedigree which he is utilising to full effect in adjusting to the paid ranks. His future in the sport is going to be an interesting one to look out for, whilst I predict that after seven fights; barring injuries the Brooklyn-based, 160lbs puncher will become a world champion. He has all the tools to achieve this feat.