Boxing has its ups and its downs. Like anything in life it has its successes and its failures, underachievers and overachievers.
But it's rare to see someone who is spoken of as one of the country's brightest talents seemingly with the world at their hands to just throw it all away. Ryan Garner, 9-0 (6 KO), almost did just that before making a u-turn and choosing the path he wants to head down in life.
Garner turned professional in 2016 aged just 18 and quickly built up a record of 6-0 in a little over a year. With that progression, and undefeated record, Ryan was someone to get very excited about in boxing.
"Some of it is down to my own fault so I can't blame anything other than me really." Garner told proboxing-fans.com.
"Just not doing things right, not taking it serious, not being as dedicated as I should be. But, that's all in the past and I'm ready to move on now.
"I'm dedicating my whole life to this now and I want to start moving forward with my life, actually making something of it, securing my future."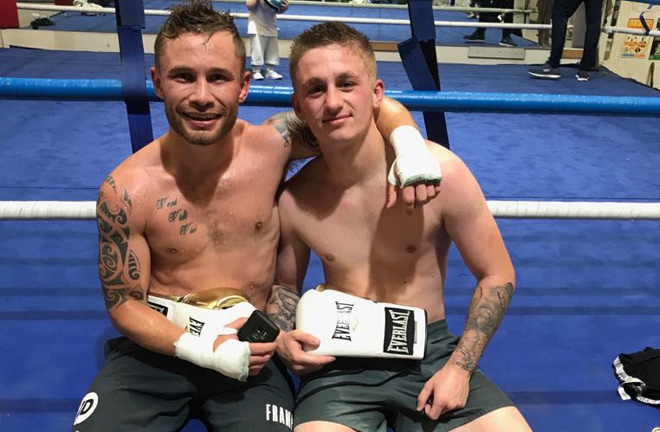 February 2020 was the last time 'The Piranha' competed inside the ring when he made Jamie Quinn look like a fish out of water and Ryan returns to the ring this Friday night to write the next chapter of a career so far filled with promise and inactivity.
"I'm a bit gutted that I've lost some years to learn some more of my trade but I'm 23-years-old and that's still really, really young in the pro game.
"I feel like in the time I've been away and had my little hiccups [I might have] started stepping up too early then. I'm definitely not the fighter I am at this moment in time. I'm much stronger, I'm much faster and just all round a better fighter.
"I think if I did go too soon maybe I would've been found out.
"Now's the right time, I'm mature now, becoming more of a man. So, I feel like it hasn't been time wasted because of stuff like that."
Ryan finds himself competing at super featherweight where Britain has strength in depth at the weight with the likes of Zelfa Barrett, Anthony Cacace, Martin J Ward and Archie Sharp who find themselves a stones throw away from world title opportunities.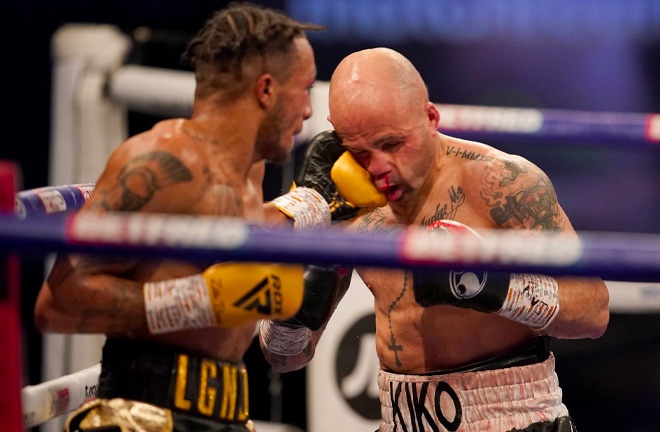 Garner finds himself ranked 29th in the Boxrec British rankings but hopes to catapult himself up those ratings after claiming a victory at York Hall this Friday.
"I was supposed to be fighting Paul Holt but he's pulled out so now I'm fighting Jordan Ellison, I think.
"I think I'm fighting at 9st12 now which is a lot bigger [than usual]. My agreed weight with Paul Holt was 9st6."
When posing the question does the late change to a heavier opponent have any affect on the fighter the answer was simple, "not really," said Garner.
"If I was fighting title fights against really dangerous opponents then yeah it's a massive, massive difference but at the stage I'm fighting and the people I'm fighting now if I truly believe how good I am and what people say about me I should be well enough to adapt.
"I should overcome people like this.
"When sparring out of camp you're a lot heavier and you feel fucking red hot, you feel full of life, you feel like Arnold Schwarzenegger! You feel as strong as an ox!"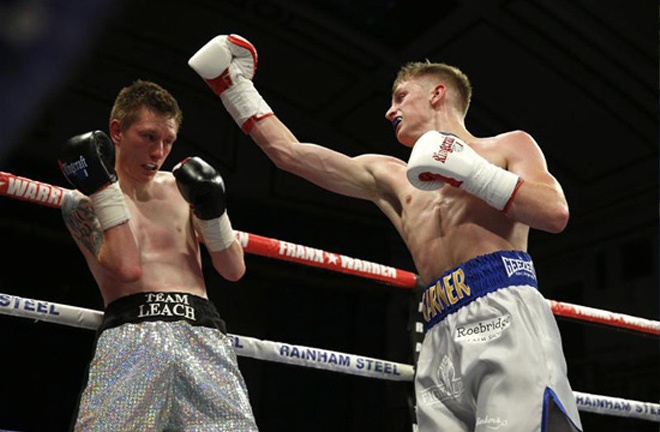 From walking into the boxing gym at 10-years-old to winning back-to-back national titles. From turning professional with Frank Warren at 18 to a rocky road through his professional career, Ryan Garner now feels he is on the right track and looks to prove this on Saturday.
The goal is simple, secure his future, live well and make good investments. Fame and fortune is not of importance to the 23-year-old but living well is and if he can pick up a title or two along the way Southampton will have a fighter to be proud of.
Watch the full interview below: