WBO Welterweight champion Manny Pacquiao takes on Jeff Horn this weekend in Brisbane, Australia and hopes to knock out the Australian in order to set up a rematch with Floyd Mayweather Jr, according to trainer, Freddie Roach.
Pacquiao, 38, was defeated by Mayweather back in Las Vegas, 2015 by a unanimous decision and the Filipino would take the chance of a rematch if it was offered.
"If there's a chance, why not? I'm willing," Pacquiao told Yahoo Sports.  "But let's focus first for this fight. We don't want to underestimate … Horn, thinking about another fight. This fight is not done yet. I know my body. I'm ready. I'm not underestimating (Horn). I'm not taking him lightly. I'm working hard."
Pacquiao's trainer, Freddie Roach, believes the 'Pac Man' will need to win impressively in order to gain the rematch. Roach believes Pacquaio can knock out the young Australian.
Whilst at a media conference, Roach explained, "[Pacquiao] doesn't like to predict knockouts and so forth but I do."
"I think it's going to be short and sweet. If our opponent comes out like he says he's going to, Manny will fire back and I think it's going to be great fight [but] it won't last too long. And someone will get knocked out."
Roach revealed that 'Pac man' impressed during his training camp,  "It's the first time we've had two knockdowns in training camp [for a while], we haven't had that in maybe six years. I've been waiting for that for a while now. So he's a lot more explosive than usual and Manny at one time he was a real puncher and a gunner and so forth."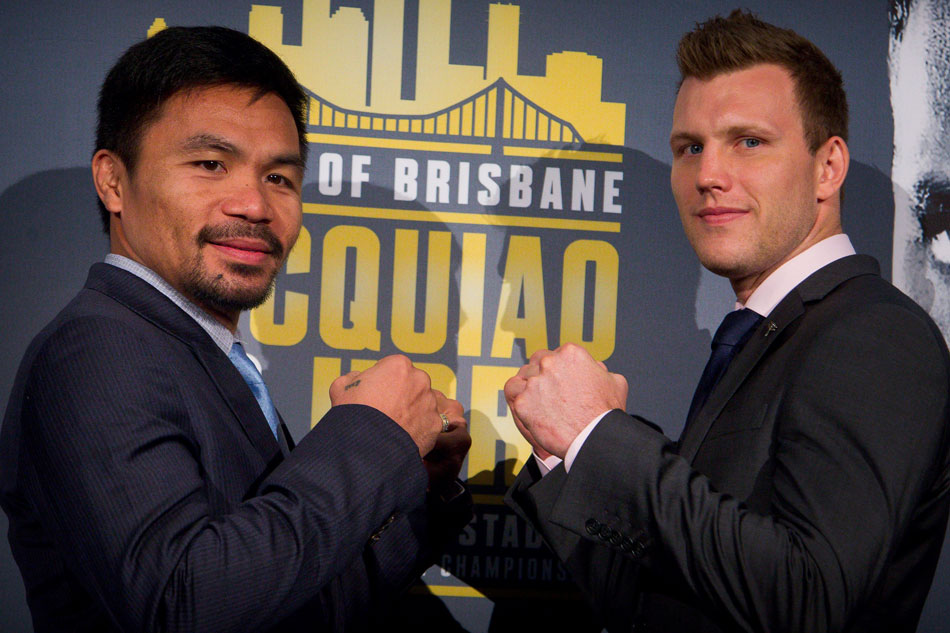 His opponent on Sunday night, Jeff Horn, 29, spoke about the potential rematch and said, "He's had quiet a few fights. We're getting close to the end, I know. I think he maybe has a couple more fights in him after this one. But if he struggles in this fight, it could be over." "Depending on how he lost but I would probably encourage him to retire."
Many believe the rematch will not take place due to Mayweather having his 50th fight and if he is to win, he will not want to tarnish his undefeated record.
Manny Pacquaio will take on Jeff Horn in the 'Battle of Brisbane' this weekend in Horn's home nation for the WBO Welterweight Championship, currently held by Pacquaio on 2nd July 2017.