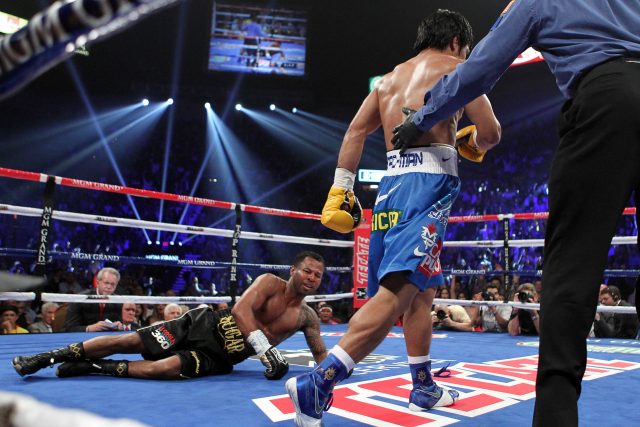 According to the latest information from Sports Illustrated in their "2011 Fortunate 50", Filipino boxing icon Manny Pacquiao is the #2 earning international athlete, barely trailing tennis superstar Roger Federer of Switzerland. [The top 20 international list can be viewed here]. Federer earned over $52,750,000, with Pacquiao trailing by just a quarter of a million (a small amount with such huge numbers), and earning about $52,500,000.
The figures include both official earnings and endorsements, and are taken either from the most recent season of play, or in the case of boxing, the year starting in June 2010 and ending in May 2011, which for Pacquiao included two high-grossing fights against Antonio Margarito and Shane Mosley. Pacquiao has also added many new endorsements to his profile in the past six months or so, including from some high profile companies.
If the international athletes were included on the main Top 50 list, then Pacquiao would be the number 4 highest paid athlete in the world for the past year, with only Tiger Woods, Phil Mickelson and Federer coming in ahead of him. With Floyd Mayweather being inactive for the entire year in question, Pacquiao was the only boxer representing either the domestic top 50 or international top 20 lists.
For comparison, he earned about $9 million more than soccer icon Lionel Messi, $8 million more than NBA star/villain Lebron James, $14 million more than Indianapolis Colts QB Peyton Manning of the NFL, and $16 million more than Alex Rodriguez of the New York Yankees.
This list comes months after ESPN had a different list, which didn't include endorsements, and made Pacquiao the top earning athlete in the world for the year.