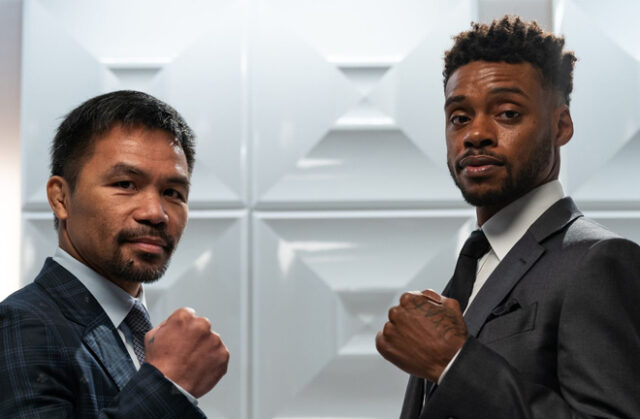 Manny Pacquiao described Errol Spence Jr as a "better" fighter than Floyd Mayweather Jr and said the Texan does not need to consult the Hall of Famer for advice ahead of their Welterweight title clash.
Pacquiao (62-7-2, 39 KOs) and Spence (27-0, 21 KOs) came face-to-face for the first time at a launch press conference on Sunday for their unification showdown on August 21st in Las Vegas.
Mayweather, who beat 'Pacman' by unanimous decision in a Welterweight unification in 2015 has backed the current IBF and WBC champion to prevail and even offered to give him advice when asked about the clash, however the Filipino great claimed the unbeaten 31-year-old is a better fighter than 'Money', who retired with an undefeated 50-0 record.
"Errol doesn't need to have advice from Mayweather, because I believe that Errol is better than Mayweather," the 42-year-old said during the press conference in Los Angeles.
"He's a [better] fighter than Mayweather.
"I think he will teach Mayweather how to fight toe-to-toe."
Despite the high praise, 'The Truth' insisted he was not reading into any flattery ahead of their bout at the T-Mobile Arena.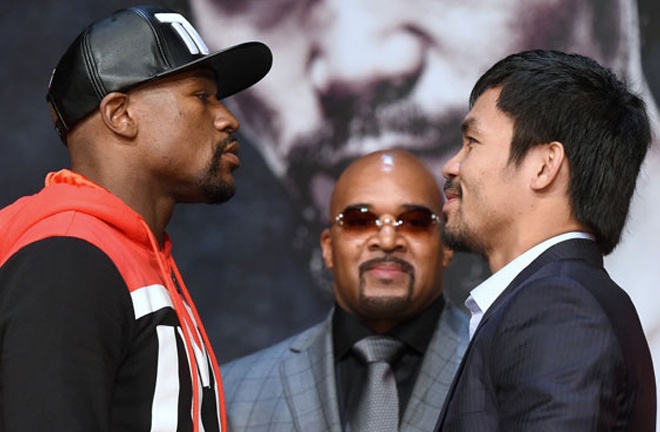 "It is a great compliment," Spence responded.
"But like I said before, Manny Pacquiao is the kind of guy, he'll lull you to sleep.
View this post on Instagram
"He'll give you a lot of compliments and gratitude and things like that and as soon as the bell rings he'll be jumping all over you, so I take it."
Pacquiao has not fought since ripping away the WBA 'Super' Welterweight title with a split decision victory over Keith Thurman in January 2019, whilst Spence retained his world titles with a unanimous decision win over Danny Garcia in December.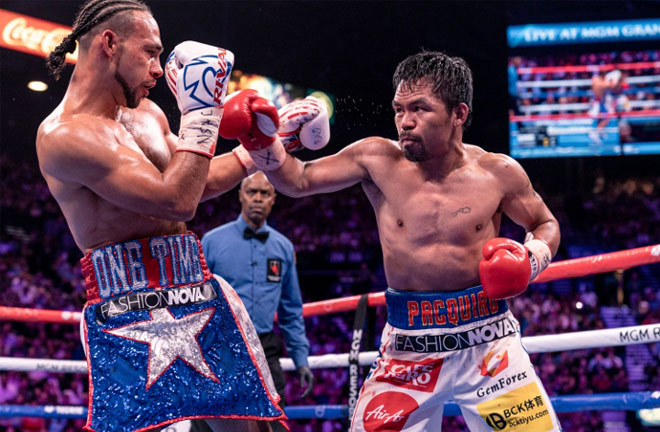 The eight division world champion was placed in recess by the WBA in January, with Yordenis Ugas elevated to full champion and the governing body has since confirmed that he would not be reinstated.
'Pacman', a senator in the Philippines was linked to fights with Ryan Garcia, Terence Crawford, Mikey Garcia and Conor McGregor, but admits he wanted the toughest challenge he could take.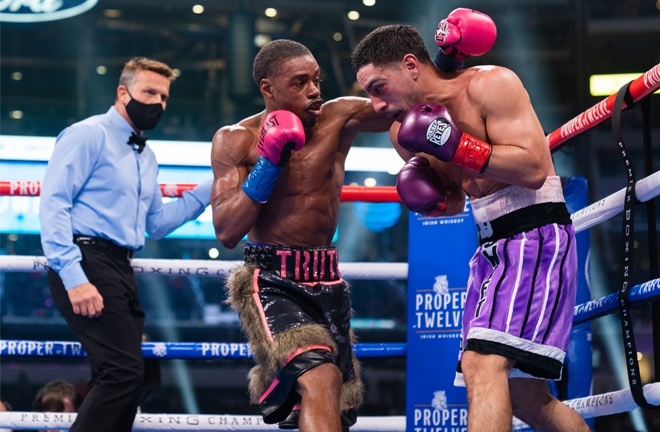 "There was a lot of opportunities to pick, not [an] easy fight, but a much easier fight than Errol Spence," Pacquiao noted of his decision to face 'The Truth'.
"But, I decided to pick Errol Spence, because I want to give a good fight to the fans and I want a real fight.
"I'm a fighter and boxing is my passion."
View this post on Instagram
Asked if Spence was the toughest challenge of his decorated career, Pacquiao replied: "One of the biggest challenges in my career.
"I cannot say the biggest challenge, because I have been fighting the best fighters in the world.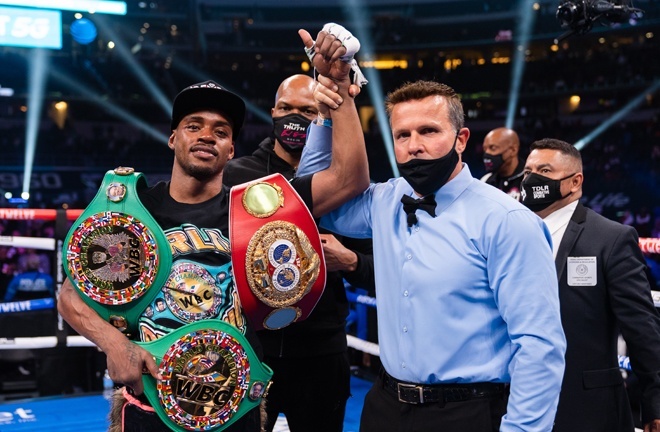 "The likes [of] Keith Thurman, [Oscar] De La Hoya, Miguel Cotto, a lot of those fighters.
"So, one of the best I can rate this opponent."