40 year old Manny Pacquiao certainly turned back the clock in expertly annexing the WBA (Super) Welterweight Title from the waist of the unbeaten Keith Thurman in Las Vegas last weekend. Pacquiao continues to defy Father Time and the doubters with a third impressive win on the spin since a shock reverse in Australia to Jeff Horn in July 2017.
The Pac-Man took a year out, and was rejuvenated in relieving Lucas Matthysse of the regular WBA belt in Malaysia. He backed this up by dominating Adrien Broner in January this year, before his split decision win against Thurman.
The burning question now, is, who is next on the agenda for Manny?
Here I take a look at a few options for the Filipino.
Floyd Mayweather
A match that won't go away is talk of a rematch between Pacquiao and Floyd Mayweather. Their 2015 fight was a damp squib, and came years past both men's prime. The pair have been involved in a Social Media spat earlier this week in the aftermath of Pacquiao's impressive win.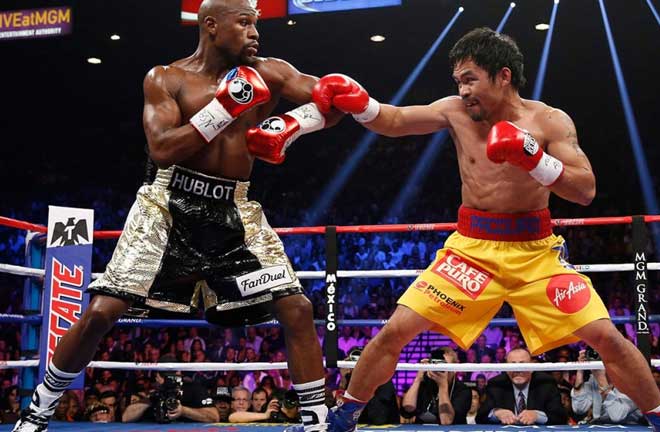 42 year old Mayweather attended Pacquiao's fight at the MGM Grand, and insisted that was there on business, and to supervise Manny as "his employee".
Leonard Ellerbe, the chief executive of Mayweather Promotions and a long time Mayweather ally, said last week Mayweather has "zero interest" in a rematch, while Pacquiao's own trainer Freddie Roach said that he could not see the fight happening.
The clamour for a rematch isn't that great, and it's unlikely we will see Mayweather in a boxing ring again, with "TBE" surely not wanting to risk his unbeaten record, especially in his advancing years.
Amir Khan
A man who thought he already had Pacquiao's signature for his next fight is Amir Khan, who has long courted a match with the legend.
Khan announced last week that his Saudi Arabian handlers had agreed for Pacquiao to face Khan in Asia later this year. Khan seemed to think both sides had signed up for the contest, but this now looks wide of the mark, and the Boltonian has since been forced to backtrack on his comments.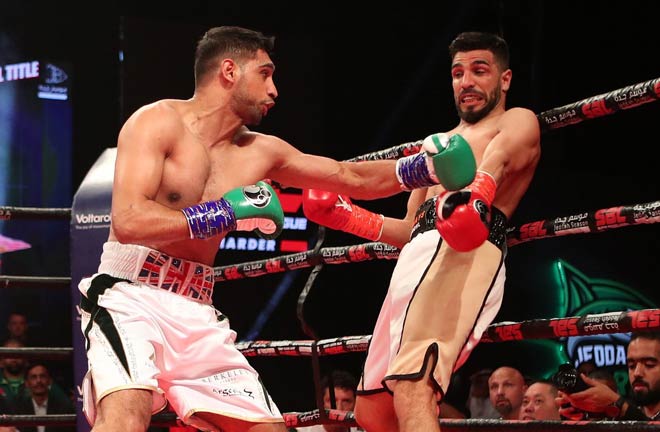 The financial rewards are possibly the highest Manny would get for his next fight, but a fight with Khan will not further enhance his legacy.
The Winner of Spence Jr v Porter
A fight announced in the Welterweight division this week is the unification bout between IBF Champion, Errol Spence Junior, and WBC Boss, Shawn Porter.
September 28 is the date for their meeting in Los Angeles, and Pacquiao will surely have one eye on the winner. Either man will do for Manny, as the thought of competing for three of the four main belts would surely be appealing to him. With all three men under the Premier Boxing Champions' banner, through Mayweather Promotions and Bob Arum at Top Rank, it would be an easy fight to make.
Terence Crawford
Last, but not least is the WBO Welterweight Champion, Terence Crawford. At 35-0 with 26 knockouts, Crawford is certainly a pound for pound star, but a challenge Pacquiao wouldn't shy away from.
Crawford is Top Rank promoted, and again a contest could surely be made with the right amount of interest. Pacquiao certainly has a number of options at his disposal, and it will be interesting to see what his next move will be.