The Manny Pacquiao vs. Shane Mosley fight is receiving added pre-fight buildup and buzz through an unexpected source… Twitter. Boxing promotion, at its core, has evolved little over the years. This has been true even as technology and consumption of the sport has undergone dramatic shifts, sliding from newspaper and radio to television and the Internet. However, that's now beginning to change, thanks to an innovative promotional effort led by social media company Ad.ly.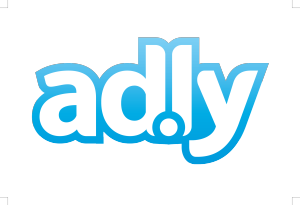 Ad.ly (pronounced add-lee) is a company which matches celebrities on Twitter and Facebook with advertisers looking to make an impact in the world of social media. To date, they have served over 24,000 endorsements using 1,000 celebrities and 150 brands. The campaign that made the world take notice was the Charlie Sheen "#TigerBloodIntern" promotion with Internships.com. It led to the website receiving over 1 million visitors, while Sheen's Tweet produced over 450,000 clicks in just 48 hours.
Several weeks ago, Ad.ly announced a new campaign in conjunction with Shane Mosley. In an effort to boost the buzz around the May 7th Pacquiao vs. Mosley welterweight title fight, Mosley will be trash talking on Twitter and affixing related posts with the "#SugarTime" tag. Any fans who want to get in on the action can place the same tag on their own Tweets.
For those unfamiliar with Twitter, tags like #SugarTime are used to designate topics. Anyone searching for information on Pacquiao vs. Mosley through Twitter could then search directly for Tweets containing #SugarTime. If a tag on Twitter is used frequently enough it can be shown as a trending topic which other users can easily find and explore. This trend then also has the potential to be monetized, by selling advertisements based on the topic itself.
The Pacquiao vs. Mosley #SugarTime campaign is different than many others that the company produces. It's not a celebrity endorsing someone else's company or driving traffic to an advertiser's website, as was the case with the highly successful Charlie Sheen campaign.
Instead, it's a celebrity promoting his own championship bout on Pay-Per-View. This changes the tactics that the company needs to utilize, placing more of a premium on creating content as opposed to merely tossing out an endorsement.
According to Sean Rad, the founder of Ad.ly, the campaign is designed to, "create attention around the stories and then integrate a brand into it. If you look at Twitter and think of it as a platform like broadcast television, it needs content, and then brands follow that content."
Rad says that one goal of the campaign is bringing the sport into social media for the first time and allowing fans to get involved. Another goal of the campaign is, "telling more about the story behind the boxer. If you look at boxing's history, the most interesting part of the fight is sometimes not even the fight itself, it's the story around it. To use Twitter to tell that story is just a brilliant tactic."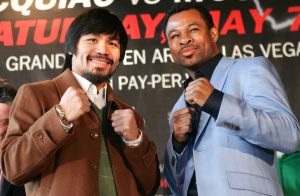 He continues, "we came up with the idea of going back to the Ali days." Even Ali though had to wait for a newspaperman to jot down his latest catchphrase, or for a broadcaster like Howard Cosell to give it airtime on television. Those same limitations no longer apply, and as you move the idea forward a few generations, it allows Mosley "to use Twitter to talk smack to Pacquiao" whenever he wants. At the same time, he's also getting more fans involved for themselves and interacting with them directly.
Arnie Gullov-Singh, Ad.ly's CEO, added that, "for the first time, fans are part of the pre-fight battle of wits and can directly connect with the world's top boxers on Twitter."
Meanwhile, Mosley's dancing partner on May 7th has had some notable hiccups in the social media realm over the past few months. There were several fake Manny Pacquiao accounts on Twitter, before Pacquiao's team finally created an official account to represent the boxer turned Filipino congressman.
However, that didn't last long, and within a few weeks even the official account was deleted. Rad says that it's the kind of social media mishap which, "shows the need for celebrities to have a sophisticated and thought out social media strategy and presence. Clearly Pacquiao didn't, and he's losing that battle as a result."
As a boxing fan himself, Rad is well aware of the need for revitalization in the increasingly stale environment of the fight game, which is one of the ways this whole campaign came about to begin with.
Whatever the results of this promotional effort, boxing is a sport which needs to make more of a connection with today's modern sports fans and the public at large. If trending Twitter topics is the way to do that, then hopefully this is just the first step of many towards integrating boxing with the potentially potent social media juggernaut.