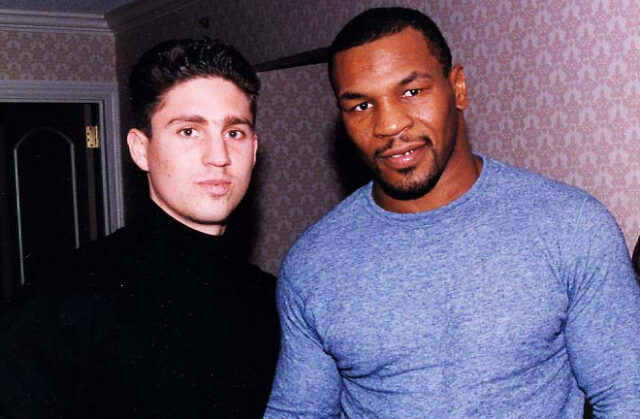 "I love it when a guy says 'I just put a down payment on my first house and it's being built' or 'my kids are going to college and I never thought that I would have money for them to go to college' whatever their case is I enjoy their success."
Peter Kahn's role as a manager in Boxing is arguably as crucial as it's ever been. With the world in an ongoing Covid-19 pandemic and the majority of shows going behind closed doors, getting the best deal for a client, when there is no live gate revenue for a promoter is an undoubted challenge.
Kahn, who runs Fight Game Advisors, has a burgeoning roster of talent and the esteemed manager is in the process of negotiating George Kambosos Jr's biggest fight of his career, as he looks to secure a legacy-defining showdown with WBA 'Super', WBO, IBF and WBC Franchise Lightweight world champion, Teofimo Lopez in the Spring.
His stable also includes WBO rated #4 contender Emmanuel Tagoe, highly-rated Top Rank, Welterweight prospect Xander Zayas and former world title challenger Dennis Hogan, whilst a crop of talent set to feature at this summer's rescheduled Tokyo Olympic Games are also under his guidance.
None of this is new to Kahn, however in a career that stretches back to 1994, surrounded by some of the finest fighters of the 90s and working on many of the most prominent bouts of that golden era.
It all started with a chance phone call with now Chief Operating Officer at Top Rank, Brad Jacobs and one that would lead him to overseeing the operations of one of the greatest Puerto Rican fighters of his generation, Hector Camacho, who was already a three-weight world champion at the time.
"Brad was the head of USA Tuesday Night Fights, it was a really big deal here," Kahn told proboxing-fans.com.
"It was the launching pad for all of the top up-and-coming future stars. There was no internet, there were no cell phones, there was no social media, there was no email. I literally picked up a landline and cold called Brad Jacobs and I said 'hey, I want to be in Boxing.'
"He talked to me for like an hour-and-a-half, never met me, didn't know me. I was 21-years-old and he then guided me and introduced me to a gentleman called Mike Acri, an excellent promoter out of Pennsylvania.
"He said 'ok I have something for you, I'm going to put you in camp with someone and you're going to have to keep an eye on them.' I'm like ok and I show up and it's Hector Camacho. So now I'm basically running Hector's camp and I'm the eyes and ears for Mike Acri and that's how it started."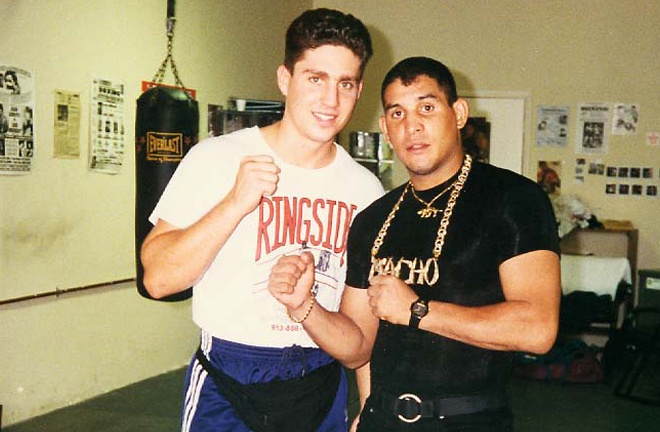 Peter had found his way into the industry and his career was about to accelerate when world-renowned promoter Don King came calling.
As Don King Productions moved offices from New York to Florida, Kahn was hired by a local promoter who was working for King.
Despite not earning a cent for his graft, the upshot saw him join the company permanently as part of Don King's Boxing Operations group, with his first assignment the small matter of Mike Tyson's comeback fight against Peter McNeeley in Las Vegas in 1995.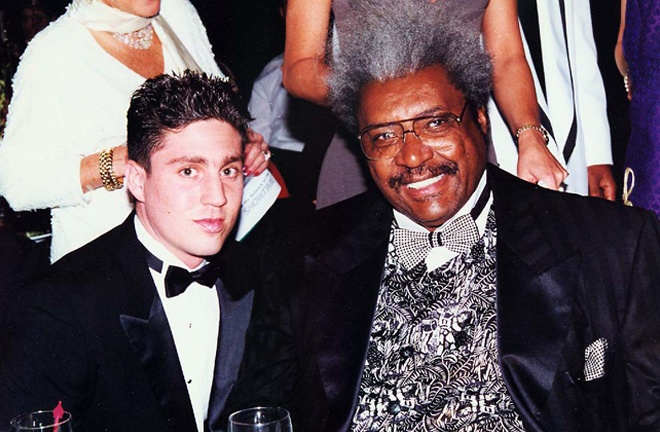 "I ended up doing all the work that the local promoter was supposed to do," Kahn recalled.
"Doing airport runs, licensing, medicals, even setting up stuff with the venue, I mean literally working around the clock and I never got paid, but people were like 'who's this guy?'
"I kept calling Don King Productions for the following weeks, I was 22, I just wanted to get paid. Instead at the time, the Vice-President of Boxing Operations, Dana Jamison said 'come on in, pick up your cheque.'
"I come in, I go in her office and she gives me my cheque and she says, 'ok you're hired, it's going to be trial by fire' and I'm like 'what's going to be trial by fire? Hired for what?'
"And next thing you know I'm in Boxing operations and two weeks later I'm on a plane to Las Vegas for Tyson vs McNeeley and from there it was a decade of working at the top level in Boxing with the biggest promoter in the world at the time with Mike Tyson, Julio Cesar Chavez, Felix Trinidad, Ricardo Lopez, Terry Norris and dozens of other fights and big fighters during that year."
Kahn's role with Don King came at a pivotal time in Tyson's career, as he looked to regain the form in the latter part of his career that had seen him storm to undisputed Heavyweight glory at 21-years-old.
After a stoppage defeat to Evander Holyfield in 1996, Tyson was fired up in preparation for a now infamous rematch that would end like no other, with 'Iron Mike' disqualified in dramatic circumstances for biting a chunk out of his rival's ear, as tensions boiled over at the MGM Grand and Peter was in charge Tyson's camp.
"I was the camp co-ordinator for Mike Tyson's rematch with Evander Holyfield," Kahn added.
"Which turned out to be quite the infamous fight, but just being in the camp observing, you felt like you were around a piece of history.
"I just remember the evening of that fight was extremely intense, especially afterwards a lot of confusion, I'd never seen anything like that and I don't think anyone has."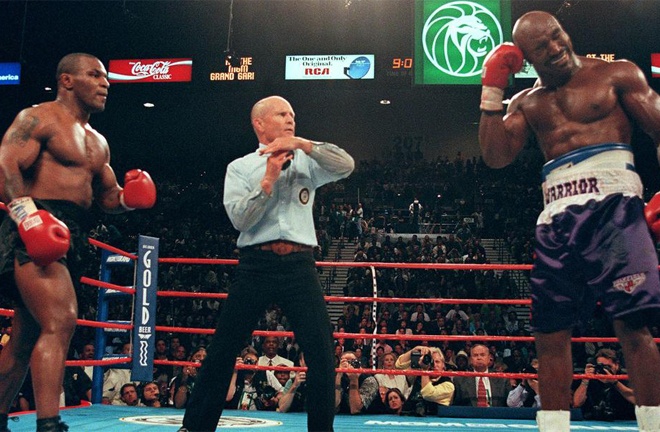 Moving into the management side, Kahn begun guiding the career of former IBF Super Featherweight trainer and 2011 Ring Magazine trainer of the year, Robert Garcia.
The Fight Game Advisors boss, prides his business on providing an authentic and transparent service to ensure that his fighters take home the large majority of their purses.
"The model that people know me for and there's no secret here. Whether you are my top prospect, whether you are a world champion, whether you are just starting, whatever it is, I only take a 10% fee from my fighters.
"One of the things I learnt early on when I was working for Don King Productions, I noticed that the managers were taking upwards of 33.3% and I found that to be unconscionable that somebody would sign a fighter and basically take a third of their income for the remainder of their term and lock these guys up for potentially five years.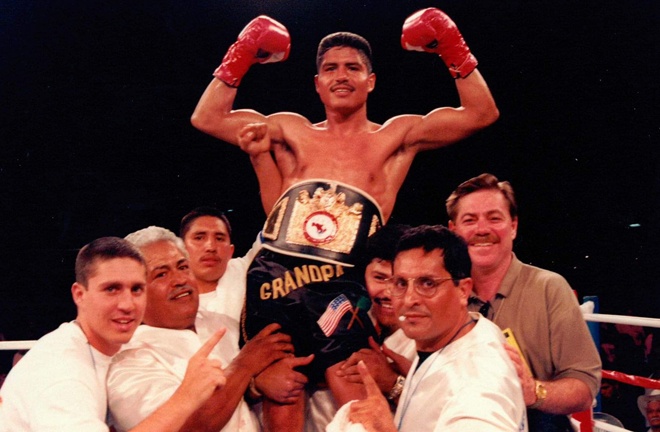 "I would imagine these fighters going to bed saying 'what did I just do?'
"In the beginning they don't think about it, but then all of a sudden you make that first big purse and you realise someone just took a third of your money and then the trainer gets 10% and now you have over 40% of your money out the door before you even step in the ring.
"To me that kind of helped me set my model and I believe that's what's created a very strong bond and working relationship not only with the fighters, but the trainers."
Kahn, like every manager in the business holds a unique position overseeing all the logistical processes of a fight to enable their fighter to have the smoothest experience possible.
In a sport full of exceptional highs and crushing lows, Kahn values his role as much in victory as in defeat and with a rescheduled Olympic Games around the corner, he will guide the next set of prospects with ambitions of following in the footsteps of the greats Kahn has worked with over the course of a near three-decade career.
Watch the full interview with Peter Kahn below: