Pinklon Thomas is a former heavyweight champion of the world who took on all comers facing a murders row of opponents which included; Tim Witherspoon, Trevor Berbick, Mike Tyson, Evander Holyfield, Tommy Morrison and Riddick Bowe. However, not one of those ferocious, explosive punchers provided a battle as hard as addiction did.
"My toughest opponent was me, myself, because of the drug addiction and stuff I did," Thomas told proboxing-fans.com.
"I was still using at the time that I was fighting all of those guys until I fought Evander Holyfield in '88. Then I went to treatment and I got in recovery by 1989.
"So, I was my worst enemy, my toughest opponent and that's just no joke, it's no lie. I honestly am just saying what I feel. I get asked that question all the time sometimes I would say it was different fighters but to be honest with you, man, I was my own toughest opponent, a dummy and I made some crazy decisions."
Thomas wasn't born into poverty, nor was he raised poorly. It was bad decisions that led him to trying Heroin for the first time aged 12, before becoming addicted by the time he turned 14-years-old. Pinklon found a thrill from the lifestyle he had chosen.
"Bad choices and one thing led to another one. What I've learned from being an adult and experiencing the experience, an addiction it became and it continued to grow. I also learned I was not only addicted to the drugs but also the lifestyle. Living fast, doing the things that I was doing, you know.
"It was crazy and I really liked that lifestyle. I was addicted. I wanted the lifestyle, the drugs, the game that went along with it."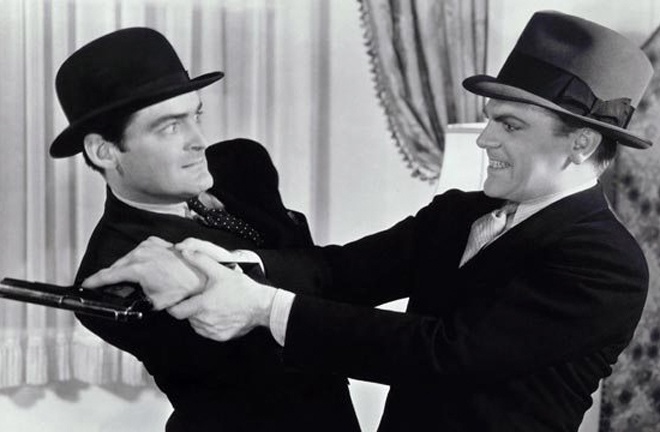 'Pink' became obsessed with gangster films creating a crossover from the screen into real life; "as a young man and a kid I used to look at old gangster movies with James Cagney, Humphrey Bogart, I would see these movies and it fascinated me.
"As I was growing up my father and my uncle, they both carried pieces [guns]. My uncle would carry one on his shoulder and my father carried it in his pocket. So I was always used to seeing them, they didn't ever pull them out they just carried them, I guess, for protection for themselves.
"That's the way I grew up, learning to be the same way and of course I took it a little bit further and it put me in a position where it could've cost me my life. I made a lot of bad decisions going through junior high [school], getting kicked out of high school and doing crazy stuff, being on the run after trying to be a gangster.
"It took its toll and only for the grace that I'm here today to talk about it."
It was a higher force that saved Thomas' life. As the youngster was preparing to participate in illegal activities something made him stop, from the point he turned his life around, although he couldn't kick the drug habit until later on in life.
"The way I changed and turned my life around was God. I don't want to get all religious on you, all spiritual, but it was like one day as I thought I was going to go out and do something I had planned to do. He brought it to a halt.
"I had just found boxing when I was young I was underage in the state. I didn't know what I wanted to do, I didn't have no experience of work."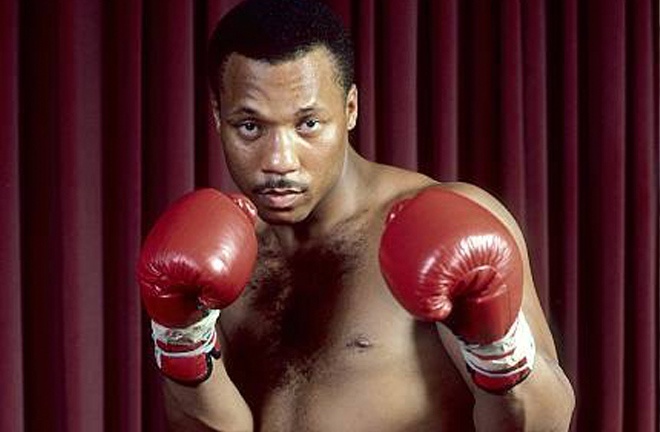 Pinklon was athletically inclined and once he left the crime behind he was always destined to have a career in sports. The decision was made to go straight, but there was one more choice to make.
"I was in Seattle, Washington and the only decision I had to make was I could've played basketball with the [Super]sonics, I could've played football with the Seahawks or I could've played baseball with the Mariners because I was an athlete growing up.
"I knew I would never be able to beat out the draft because the coaches would already have their picks. But when I found boxing, boxing was one on one, all you had to do was have a great, big heart, have athletic talent and skill and to be able to take a shot.
"I took my shot, I knew my heart was big."
This was in his later teenage years, it wasn't however the first encounter he had with boxing. The former WBC world champion reflected back on his first memories of being involved in boxing.
"I was in the eighth grade, I remember it very well.
"My teacher was named Al Thomas, he used to referee big time wrestling, professionals like the Sheikh, Bobo Brazil, the Steiner brothers.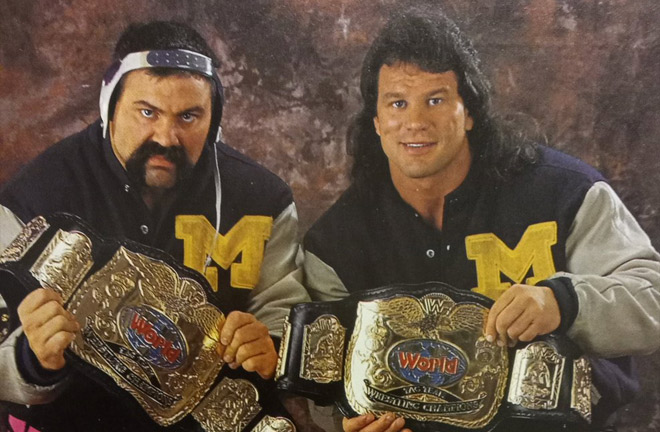 "He was also the discipline teacher in school and I had problems and I ended up in his classroom. He had weights up in there, he had a skipping rope.
"He would actually take me down to Detroit to a boxing gym, it was called King Soloman, he took me down there and I worked out, I hit the bags and stuff but once we got back I didn't have the discipline to continue to go so I just kind of forgot about it not knowing that years later I would get involved with boxing."
Thomas had turned 17, got married and the couple finally settled down in Seattle after they were expecting their first child.
Drugs had once again forced things to take a turn for the worst and 'Pink' found himself living in the projects where he started his amateur career. Just three fights in head guards later Thomas moved on to the paid ranks.
"What made me turn professional after three amateur fights was that my jaw was broken, so I had to heal, I had to mend.
"After I did heal I was qualified to go to the nationals in Honolulu, Greg Page became the national champion.
"There was Greg Page, Michael Dokes, all the guys who had a whole load more fights than I had, I never had any fights.
"I qualified for the nationals and competed with those guys. My trainer told me, 'you can't compete with these guys, man, we're going to turn pro.'
"I couldn't have competed with these guys but it was funny, over a period of a year-and-a-half I had ten pro fights and I was ranked among them but they didn't want to fight me at that time."
To become a serious contender, and a world champion, Thomas had decided to leave his amateur coach after "around 12 fights" and he joined forces with a powerhouse trainer, a man who had been there before and guided heavyweight world champions before him, Angelo Dundee.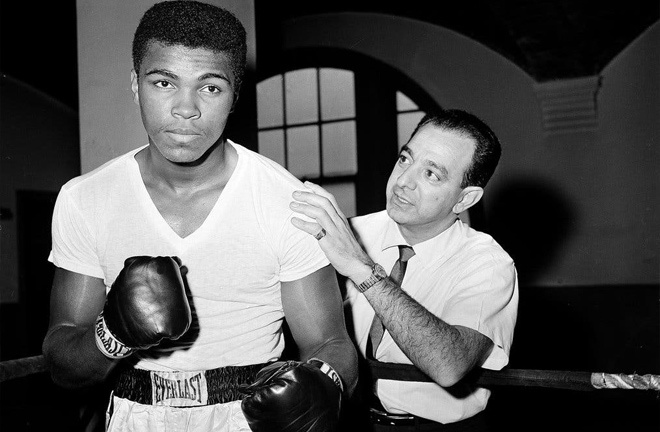 "He was the greatest. Working with Angelo was one of the best things that ever happened to me. I learned a lot from Angelo, I learned how to be nice, I learned how to carry myself," Pinklon continued.
"I learned how to be happy, I didn't have to be mean. He said, 'it don't take nothing to be nice.'
"I remember when I was fighting Trevor Berbick and I didn't have him in my corner and by the third or fourth round, man, I missed him so much.
"I missed him so much, man. He was the guy who would give you the energy, that boost, and I missed that.
"That's something that you got to have the experience that he had to work the corner, to say the things he would say for you to have the confidence to believe.
"When you have a trainer, someone like him who's very special, then you have to believe in them.
"I was with a few good ones, Georgie Benton was another, but Angelo was a guy who you could talk to. We walked and talked, we kicked it, we had fun, we always laughed and joked.
"I wasn't with him but I spoke with him for the last two or three days before he passed and he passed nonchalantly and it was a sad moment when he passed away."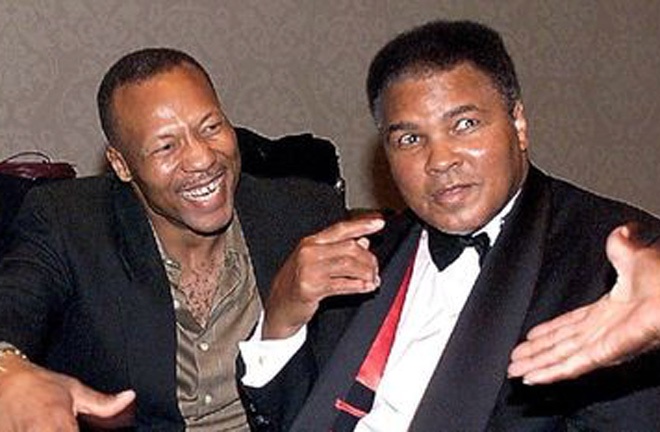 Dundee is most famously known for his working relationship with Muhammad Ali, a man who Pinklon got to spend time with and a man who he learnt how to conduct himself inside and outside of the ring from.
"Because Angelo was affiliated with [Muhammad] Ali, and Ali was around a lot I learned a lot from him too. Angelo would always bring me to different functions that was going on with Ali and I would watch what he would do.
"There's so many guys who have been blessed to have been around Muhammad and everybody has probably got a different story about Muhammad. I learnt so much from Ali just watching him.
"I'm not talking about in the ring, I'm talking about being around him as a person and how he carried himself, and his personality, walking around picking up kids, taking his time talking, hugging people.
"I remember one time before I watched Greg Page and Tim Witherspoon for the vacant WBC title, we were in Atlanta.
"Ray [Mercer], Larry [Holmes], [Leon] Spinks, a few of the champs, everybody was there for the fight and all of a sudden everybody took off. I was wondering what the hell was going on but what they were taking off for was [Muhammad Ali] getting mobbed by the crowds signing autographs.
"I was going to fight the winner so I had to stay there and watch the fight.
"I watched it until the end and after it was all over people came up to me with toilet paper, napkins [etc], and I closed out the arena, I walked out with the janitor, signing autographs. I called it people power.
"That was one thing I thought about Muhammad Ali, and I knew he probably would've done the same thing until security pushed him out."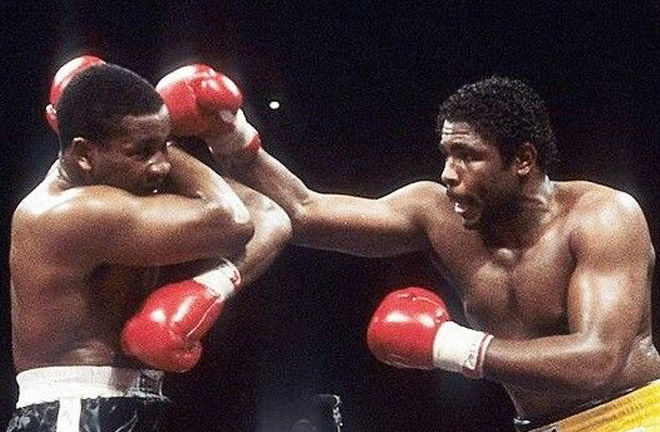 Tim Witherspoon was the new WBC heavyweight champion of the world after defeating Greg Page, his first defence of the title was against a motivated Pinklon Thomas.
In August 1984 there was a new heavyweight champion of the world as Pinklon claimed a majority decision over 'Terrible' Tim, a moment that will live on forever for the Florida resident.
"That was the greatest moment of my life, are you serious?! I won the heavyweight championship of the world, man. I worked so hard, I did everything I had to get there.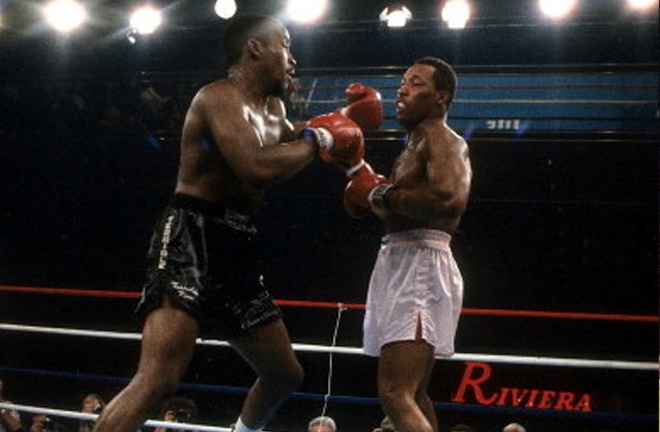 "All the trial and errors and the mountains I had to climb. The gifts that God gave me, to be blessed to get to that point, it was just the greatest relief, the greatest highlight of my life, man, I can't think of nothing greater than that."
The ultimate high, better than any drug but like a drug there has to be a comedown.
After just one successful title defence Pinklon ran into Trevor Berbick, still in the midst of a drug addiction and this time without Angelo Dundee in his corner he was doomed to fail.
"My first trainer, his name was Joe West. I was with Joe for about 12 fights and then I left, me and Joe weren't together no more.
"But, he told me in the locker room during fights as I was coming up saying that, 'Pink, one day you're going to have so many people around you that you're not going to be able to carry your own towel.' And then he said, 'there's going to come a time when nobody will be there but you.'
"When I lost to Berbick it was so true. My locker room was so empty, and you know who the only one who was there? That old man, Joe West. That old man, Joe West had come to the fight and he sat there and he cried with me, man. I will never forget that.
"That's advice that I give to a young fighter."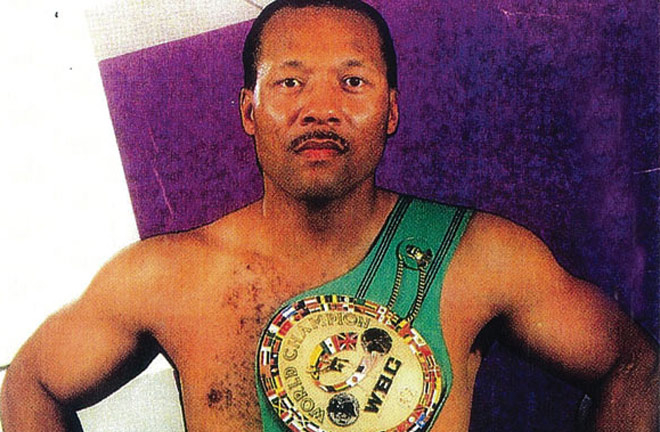 Berbick took his world title and his undefeated record. Thomas bounced back with three wins against low level opposition before being thrust back into the world title picture where he was stopped for the very first time.
It was the sixth round of a scheduled 12 against 'Iron' Mike Tyson who took the WBC world title from Berbick in his first defence.
It was around this time that Thomas started to get help for his drug addiction which he overcame, however he found a new obstacle to defeat now, the fear of retiring.
"It was a struggle when I first retired. As a matter of fact I made three comebacks. I made a comeback after I fought Riddick Bowe, I think, I came back and fought Tommy Morrison.
"I fought both of them and I lost because I just wanted to fight. I retired for a while and I gained a lot of weight, I went up to about 239 [lbs] and oh man I was miserable.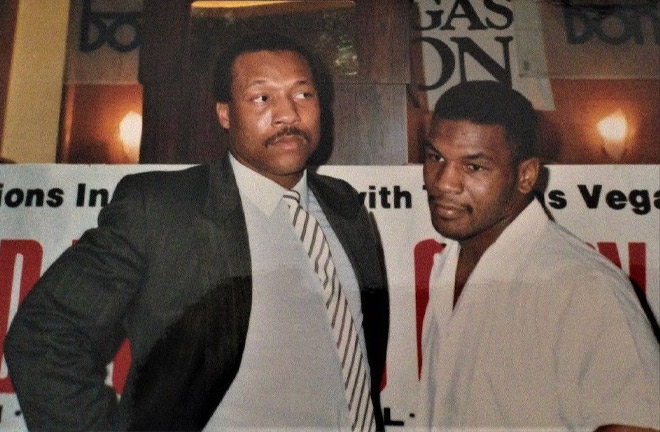 "I didn't tell my wife, I just had a manager who I had been working with and I said, 'I just got to do this one more time, I got to get it out of my system,' and I couldn't live with myself if I didn't.
"It was just eating me alive and that's when I came back and I did it all right, all except not telling my wife because she wasn't going to let me come back.
"I started running, I lost the weight, I sparred right and then I had him [my manager] set up fights."
The heavyweight got his wish and he was back in the ring May 29, 1992. New beginnings, a fresh start, a third chance.
"I built a record of 12-0 with 11 knockouts and then I had an opportunity to fight for the first IBO heavyweight title.
"I fought big Craig Payne who fought Teofilo Stevenson, he fought Mike Tyson and he won, he beat these guys [in the amateurs].
"One guy was telling me, 'Pink, you've got to be careful he's tough,' and I said, 'man, he ain't going to do nothing, I'm going to do a number on him!' It turned out to be one of the toughest fights I ever had."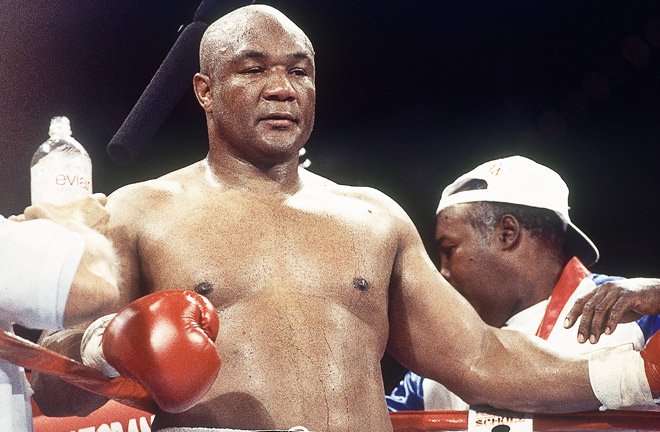 Payne had been in training camp with George Foreman who was by now in his early forties and had not long fought Evander Holyfield. During his fights Foreman famously would stand between rounds, an intimidation tactic maybe, and his training partner, Payne, had followed suit when he met with Thomas.
"He was 283lbs weighing in but I knew he was about 290 after eating and resting and all of that. I weighed about 225, something like that. Oh man, I slugged with him, I fought the wrong fight. I fought the guy tooth and nail and won a split decision.
"He didn't sit down between rounds so between round seven, eight and nine I was like, 'oh my God, when's it going to look like he's tired? How am I going to get to the twelve round?' I had all these questions in my head. Finally, the fight was over and I became the IBO heavyweight champion of the world."
Pinklon did retire eventually and currently lives a happy life in Florida passing on his wisdom collated from the likes of Angelo Dundee, Georgie Benton and Muhammad Ali to the next crop of fighters who turn out in his gym.
But, more importantly it's the advice he can provide regarding addiction and life's hardships that brings a smile to the face of the 63-year-old.
"It makes me feel really good to share it because I know it can help somebody else who might be in that position right now who needs some advice… caught up in the life, the lifestyle, the drug, I want to let them know there is a way out!"