Dateline August 4, 2011 – It started with the Mayweather camp accusing Floyd Mayweather, Jr.'s arch-rival Manny Pacquiao of abusing steroids and other performance enhancing drugs (PEDs), implying that the only way Pacquiao could have grown into a full-blown welterweight was with chemical assistance. Now the Mayweathers have gone on to first accuse Amir Khan of using PEDs, then everyone in Freddie Roach's camp, and finally Victor Ortiz and virtually everyone in boxing who wasn't a Mayweather.
The Mayweathers began to escalate their PED claims in mid-July, when Roger Mayweather, the uncle of Floyd Mayweather and former WBC Light Welterweight Champion, stated that unnamed sources within Freddie Roach's camp told him that WBA Light Welterweight Champion Amir Khan was using steroids. Mayweather said "The only reason Amir Khan has become the fighter he is is because he's got those steroids in his ass too. The same thing Pacquiao's got in him. I know because those mutherf*ckers told me."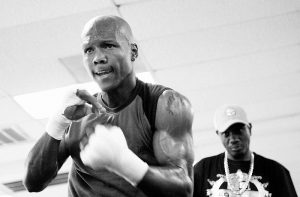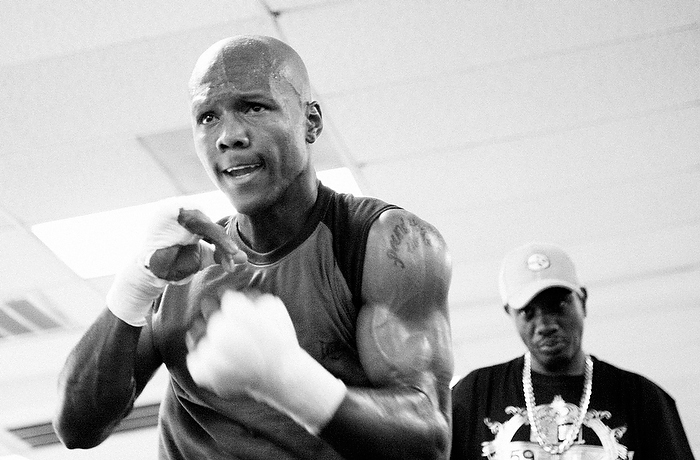 Amir Khan vigorously denied the charges, pointing to his clean record dating back to the 2004 Olympics (where testing standards were more rigorous than at the 1996 Olympics attended by Floyd Mayweather, Jr.) and his record of never refusing a drugs test. Roach countered on June 22, indicating that the Mayweathers were merely trying to let their camp friend Zab Judah off the hook prior to Khan vs. Judah. Roach said "The Mayweathers, they say the same thing about anyone who can beat one of their guys — he must be on drugs! You got to wonder about that. [Roger] doesn't even wait for Judah to get in the ring before he starts yelling "steroids!"
Roger Mayweather then upped the ante on the afternoon before Khan vs. Judah by accusing every fighter trained by Freddie Roach of using PEDs. Mayweather was quoted as saying "That cocks*cker Roach, the only reason he's a big-ass trainer is because he's pumping his boys full of sh*t, full of 'roids. He don't know sh*t. He ain't half the man I am, Floyd [Mayweather, Sr.] is. Look at his chump-ass career as a fighter. He ain't got nothin', and none of his guys would be nowhere if they weren't full of that sh*t!"
That proved the last straw for Freddie Roach. Following Khan's knockout victory over Judah, Roach threatened on July 25 to take Roger Mayweather to court if he didn't retract the statement. The Mayweather camp — Floyd, Jr., Floyd, Sr. and Roger — responded by issuing a joint statement on August 1 claiming that not only was everyone trained by Freddie Roach using PEDs, but so was Victor Ortiz, Timothy Bradley, the Klitschko brothers, and every other top fighter in boxing who isn't trained by either Roger or Floyd, Sr.
This accusation set off a firestorm in boxing, turning even the Mayweathers' promotional partner, Golden Boy Productions, against them. As Oscar de la Hoya distanced himself from the Mayweathers, Floyd Mayweather appeared at a press conference today, where he set fire to a $100 bill, told the gathered reporters that he "had money to burn on lawyers," and to "let Freddie Roach come." If Roach takes the Mayweather clan to court, it will be the second time a Mayweather was sued over slanderous steroid-abuse claims.
Comments
comments