A new champion was crowned last night as Shawn Porter defeated Danny Garcia via unanimous decision to capture the vacant WBC Welterweight title in the main event at the Barclays Center in Brooklyn, New York.
Judges scored the bout 116-112 and 115-113 twice, all for Porter. Porter now improves to 29-2-1 (18 KOs) while Garcia falls to 34-2 (20 KOs).
The fight itself delivered on all fronts as expected with this crossroads pairing of two former welterweight titleholders, both vying for legitimacy in boxing's deepest division.
Garcia found early success in thwarting Porter's mauling style with effective counter-punching and was actually the aggressor in rounds 1-3.
By round 4, Porter had effectively closed the distance and began to assert his trademark aggression. A lunging left hook became Porter's weapon of choice that he would use throughout the night to score repeatedly against Garcia.
Shawn Porter's style at its best: jabbing in at angles to score a clean knockdown on Paulie Malignaggi. #GarciaPorter #Boxing #Boxeo @ShowtimeShawnP @PaulMalignaggi pic.twitter.com/uFYU8HEdpo

— SundayPuncher Boxing (@sunday_puncher) September 3, 2018
Garcia started to time Porter coming in during the 5th round and was now fighting his way out of clinches. Porter attempted to trap Garcia along the ropes but the Philadelphian was not having it and fought him off. The round ended with both men loading up on their punches but neither landing anything of significance.
Porter's best moment probably came in the 6th stanza when he snapped Garcia's head back violently with a sneaky right jab and uppercut at close range.
Porter was then warned for a head butt in the following round that visibly frustrated Garcia. Porter capitalised on the moment with a solid right hook and combination that elicited a smile from Garcia. The two would take turns landing hard shots throughout frames 7 and 8 but it was Porter, who got the better of those exchanges by throwing more.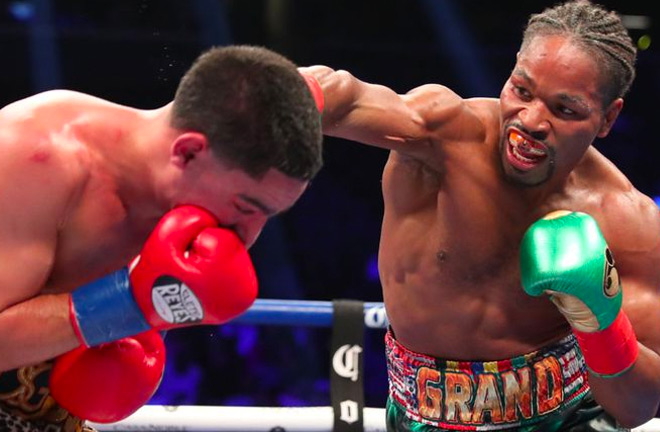 Garcia turned Porter's aggression against him in the 9th with a solid left hand that rocked the brawler as he charged in. Porter was not deterred for long though and was back on the attack as the round ended.
Danny must have sensed that the fight was starting to get away from him and began to rally in the championship rounds. He turned slugger in the 10th round, going toe-to-toe and showing a willingness to fight his opponent's style of fight.
Porter swept the final rounds with his speed, work rate and that lunging left hook that we previously mentioned. By the time Garcia realised that he would need to let his hands go it was too late.
Garcia arguably landed the harder punches but he was thoroughly outworked and took some punishing body shots from Porter. Porter brought the fight to Garcia as expected and neutralised the puncher by becoming the busier fighter. Garcia did not see it this way.
"I thought I did enough to win," Garcia said. "It was a close fight. The judges didn't give it to me."
Porter could scarcely enjoy his victory when he was confronted by undefeated Errol Spence Jr., who stepped into the ring and called him out.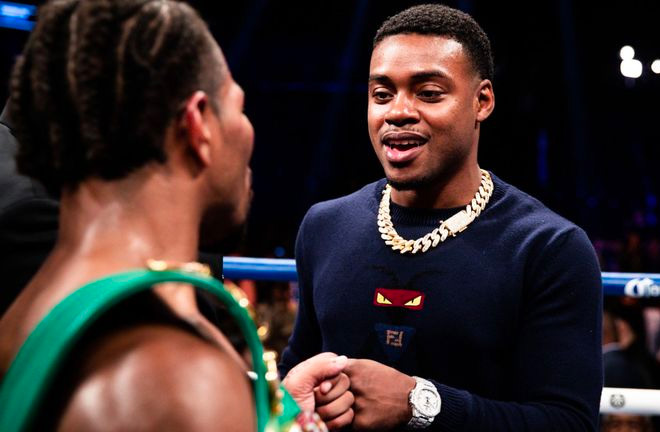 "The same way that you called Danny out, I'm going to call you out," Spence told Porter in the ring. "I think I'm the best welterweight in the division. I'm the truth and I guarantee you I come home as unified champion. I definitely want that fight against Porter."
The win not only nets Porter another title but an important bargaining chip with the division's other titleholders – Errol Spence Jr. (IBF), Terence Crawford (WBO) and Keith Thurman (WBA) in unification talks.
Thurman has been inactive for 18 months due to injuries and will likely need a tune-up fight first but it's an attractive possibility given the revenge factor. Thurman retained his belt against Porter via unanimous decision back in June 2016. Crawford will face Jose Benavidez next on October 13.
So a showdown with Spence Jr. might be on the horizon and it's a win-win scenario for the entire boxing community.