Two of Britain's finest meet in the highly anticipated super middleweight bout on Saturday, February 23rd when James DeGale (25-2-1, 15 KOs) meets Chris Eubank Jr. (27-2, 21 KOs) at the O2 Arena in Greenwich.
The Retirement Fight?
DeGale has billed this as 'The Retirement Fight' alluding to the fact him or his counterpart Chris Eubank Jr should "knock it on the head" should they lose. It is a drastic measure that neither fighter, especially Eubank Jr is expected to honor.
However, this clash is a crossroads fight of sorts for both men whose careers have been on the slide as of late.
DeGale had a very difficult 2017. He endured two grueling fights – the first against Badou Jack that resulted in a draw. The fight started well for DeGale, who dropped Jack in the first round but was then floored himself in the 12th. Jack out-landed DeGale by a good margin, but it was a close fight. Unfortunately, the fighters were not able to rematch as Jack moved to 175.
11 months later, 'Chunky' lost his IBF super-middleweight world title to American Caleb Truax in a homecoming stunner. DeGale had planned to use the fight to help re-establish himself atop the super-middleweight division but instead soaked up plenty of shots from his determined opponent. He fought back valiantly in the later stanzas but still lost a majority decision.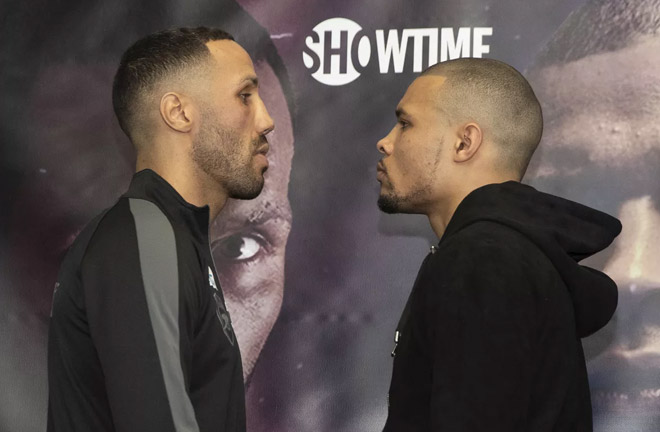 It is true that Eubank Jr has enjoyed the benefits of name recognition as rival DeGale is apt to point out. He too has seen his share of tough fights while compiling some impressive wins along the way. Chris claimed the IBO belt with a TKO over Renold Quinlan, edged the experienced Arthur Abraham and then knocked out undefeated Avni Yildirim in three rounds, all in 2017.
Eubank Jr then suffered a humbling defeat at the hands of George Groves in the semi-finals of last year's World Boxing Super Series Tournament surrendering his IBO title in the process. Groves also handed DeGale his first loss. Eubank Jr would rebound with a confidence-boosting third round stoppage over JJ McDonagh back in September.
Your Classic Fighter vs. Boxer Variety
The key factor in this fight might rest upon how well each fighter can imprint their particular style on their opponent. Eubank Jr is more of a fighter than a boxer is and I do not relish his chances of out-boxing the technically superior DeGale. It is not a winning strategy that plays to his strengths. Eubank Jr will almost certainly need to make this an all-out brawl, and push DeGale to his physical limits.
It is difficult not to see Eubank Jr having success at some point in this fight. He is extremely self-confident, tough and throws hard punches in volume. That lethal concoction can certainly throw DeGale off his game and disrupt his rhythm. We can be certain that Eubank Jr will remain dangerous throughout this fight. However, one needs more than that to succeed at the highest level of boxing and Jr's ability to topple elite opponents remains a big question mark.
The switch hitter has the better boxing pedigree of the two but questions abound whether he can hold off a young lion as persistent as Eubank Jr. He brings an outstanding record into this fight and has plenty of experience at the world level, but has begun to show signs of wear. So the timing of this matchup could be key in determining how much DeGale has left in the tank and whether he is right for the picking.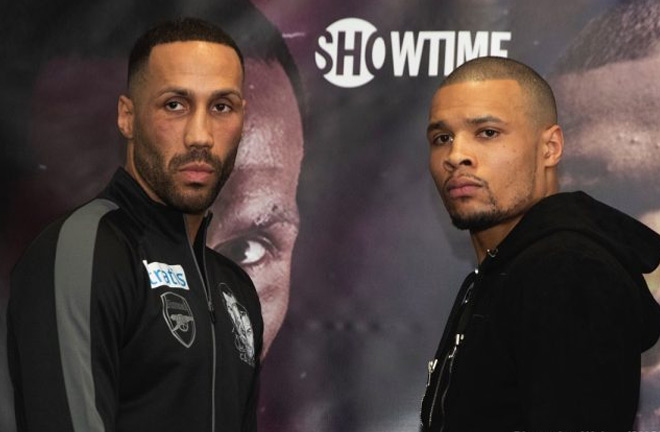 DeGale has been known to take rounds off and get lazy during the championship rounds. I do not think he can afford to rest on the ropes as he has done in the past and allow an explosive puncher like Eubank Jr. to tee-off on him. He does not have the jab or punching power of George Groves and will have to rely more on lateral movement and footwork to keep Eubank Jr out of range.
Three Keys to Victory
Size – One detail that stands out about this fight is the size difference between the two fighters. Eubank Jr is naturally the smaller man and many believe that he is better suited to middleweight, where he previously campaigned and won the British title. He is strong enough to compete at super middleweight but is not a concussive puncher so DeGale does not need to worry about being flattened with a single shot here. DeGale needs to use his size advantage strategically to nullify the former IBO champion's advantages in work-rate, hand speed and power.
Over-Confidence – Interviews with both fighters suggest that both men are extremely confident going into this fight. Confidence and self-efficacy are important in combat sports but it is equally important to know where they are getting it. DeGale's confidence comes from his experience, weight advantage, knowledge of Eubank Jr's weaknesses and that he has the skills to exploit them. Eubank Jr's confidence comes from his hand speed, heart, relative freshness and solid chin. It can be both an asset and liability if both fighters totally disregard each other in the heat of battle.
Ring Wear – We know what Chris brings to the table but it is not known whether James has fully recovered from his past injuries to keep up with the younger man. DeGale has looked vulnerable at times and speaks increasingly about his eventual exit from the sport. DeGale is only 33 but has many miles on the clock and there has been a noticeable drop in his performances since he fought Andre Dirrell back in 2015.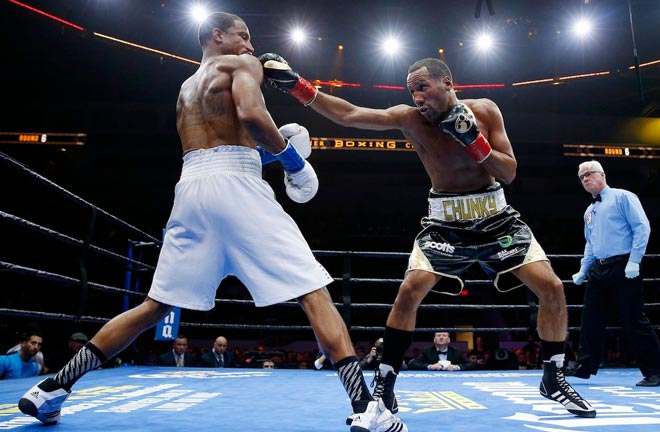 Prediction
This fight will likely be closely fought and go the distance. Both fighters have solid chins although I would give the edge to the puncher Eubank Jr if the contest ends in a stoppage. DeGale is the more accomplished fighter having fought more quality opponents with better records. DeGale is also better technically and has the skills to give Eubank fits all night long. It is a great opportunity for Eubank Jr to prove that he can compete against elite fighters and he will be emboldened by DeGale's subpar performance in recent fights. There are too many unknowns to pick a clear winner but odds lean toward Eubank Jr as the fresher fighter given his youth, work rate and overall fitness. However, I'm going to side with DeGale, who I believe still has the class, experience and tools to edge out Eubank Jr in a tight battle filled with drama.
Eubank Jr will have his moments but DeGale should prevail by majority decision over 12 hard fought rounds.