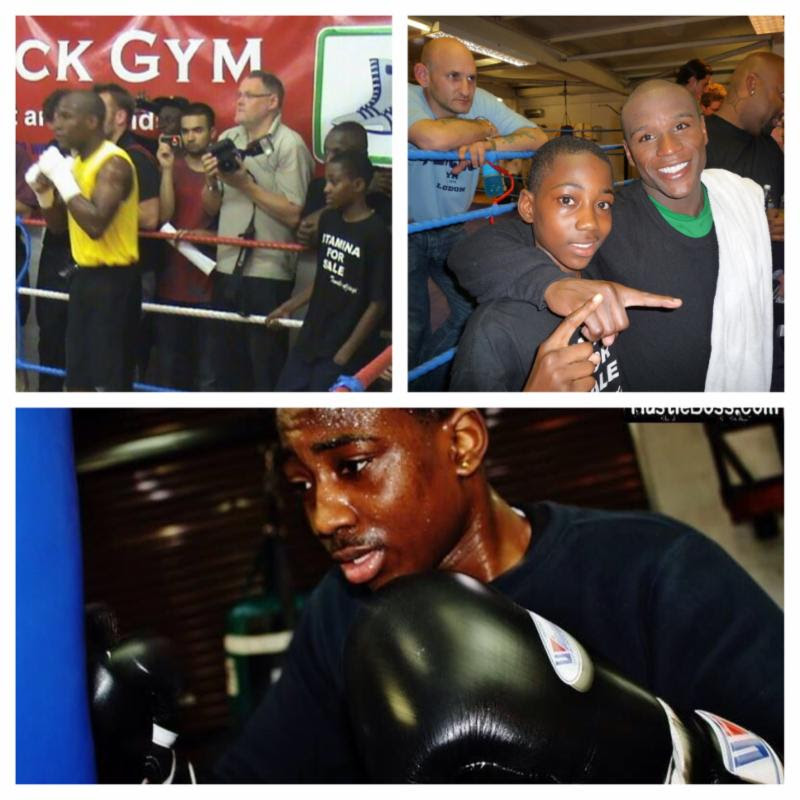 Mayweather Promotions is pleased to announce the signings of Junior "All About The" Benjamin, one of the United Kingdom's most exhilarating prospects, and one of America's most promising talents Kevin "The Second Coming" Newman II who make their respective professional debuts on "MAYHEM: Mayweather vs. Maidana 2" taking place Saturday, September 13 at the MGM Grand Las Vegas.
"We couldn't be more thrilled about how Mayweather Promotions is continuing to grow and how top talent from around the world are recognizing our progress and are eager to join the team," said Leonard Ellerbe, CEO of Mayweather Promotions.
Benjamin, age 20 of London, England, has commanded the attention of sweet science fanatics and the most recognizable names of the sport alike with his voracious combination of youth, speed and strength. As Benjamin trains arduously under the careful watch of boxing royalty at Las Vegas' iconic Mayweather Boxing Club with his uncle Tunde Ajayi, one need not look far for the source of the British product's extravagant skills. With astounding ring savvy and a work ethic set on nothing short of capturing multiple world titles, only greatness lingers on the horizon for this up-and-coming star.
"It's a dream come true to be promoted by Mayweather promotions," said Benjamin. "Anyone that knows me and my uncle knows that it has been our dream from day one. To finally have it happen proves that if you believe in God first, work hard and dedicate yourself to your job, dreams come true. I'm making my pro debut on the biggest boxing stage of the year and I want to thank Floyd Mayweather and Leonard Ellerbe for giving me this opportunity."
As he closes the books on an extraordinary amateur career, the 22-year-old Newman, transitions into a new professional role full of optimism. Training with former title-holder and legend, Jeff Mayweather, from an early age, the Las Vegas resident naturally possesses the Mayweather pedigree of success embedded deep within him. With the undivided support of the Mayweather Boxing Club family, Newman enthusiastically prepares to embark on the journey of a future champion.
"This is a blessing. It's really a dream come true. I'm humbled by it. This is where everyone wants to get to and I'm glad and thankful to be here," said Newman.