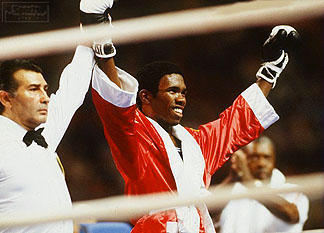 Howard Davis Jr., a gold medal winner from the vaunted USA Olympic boxing team at the 1976 Montreal games, passed away on Wednesday at the age of 59, after battling lung cancer. Davis not only won gold at the Montreal games, he also took home the Val Barker award, which goes to the most outstanding boxer of the Olympics.
He did this in an Olympics where the USA boxing team fielded its best lineup ever, including the likes of Sugar Ray Leonard and Michael Spinks, while the Cuban contingent sent Teofilo Stevenson. But it was Howard Davis Jr. who was the most outstanding boxer of the 1976 Olympic games. Other amateur highlights included wins over Thomas Hearns and Aaron Pryor.
Davis was never able to win a championship in the professional ranks, coming up short in several title bids. While his amateur record stood at at a stellar 125-5, he finished his professional career with a 36-6-1 record. Surely, in today's boxing landscape with four or more titles per division and watered down competition, Davis would have won one or multiple titles with ease.
Davis was diagnosed with stage 4 lung cancer this summer after never having smoked. Yet, he fought to the end, hosting fundraisers and events, signing autographs, and sending out positive messages through his social media channels and various stories which were released about him.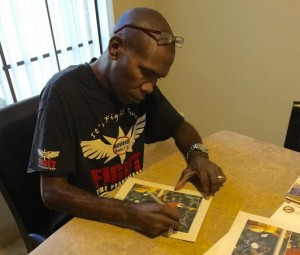 What else would you expect from one of the very best US Olympic & amateur boxers of all-time?
Rest in Peace, Howard Davis Jr. We send our condolences out to his family and friends during this difficult time.
An update, as his family posted this message on Facebook:
In lieu of flowers we're asking for the public to make a donation to the Howard Davis Jr. Foundation at www.howarddavisjrfoundation.org

A public memorial service honoring our champ will take place Thursday, January 7th, 2015 at 6pm at the Parker Playhouse, 707 NE 8 Ave. Ft. Lauderdale, FL 33304.

Rest in Peace, Champ.