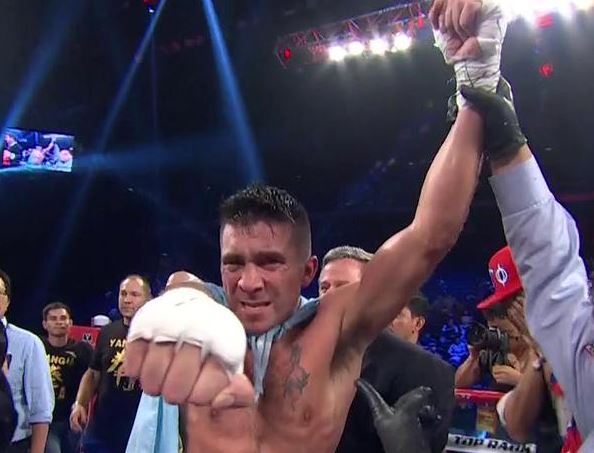 Unless you're amongst the most devoted of boxing fans, you probably didn't wake up at 6am on the east coast this morning to begin live-streaming Top Rank's Victory at the Venetian fight card from Macau. Although, hey, west coast fight fans would have just stayed up for a long Friday night. Either way, here, you'll find the results from the card.
In the main event, the bizarre unbeaten record of Cesar Cuenca continued on its current trajectory. Cuenca controlled the fan-favorite IK Yang, handing him his first career loss. By unanimous decision, of course, because you don't go 47-0, with only 2 career knockouts, only to move to 48-0, and suddenly score knockout number 3. Scores were 117-110, 115-110, 116-109 for Cuenca, who picked up a vacant strap in the junior welterweight division.
On the undercard, Nonito Donaire scored a triumphant and resounding stoppage victory. He sent Anthony Settoul to the canvas three times in less than two rounds, closing the show with a crushing overhand right.
Dennis Shafikov scored a TKO in Round 3 against Roy Mukhlis.
Rex Tso scored a TKO in Round 4 over Khunkhiri Wor Wisaruth.
Jose Ramirez scored a TKO win over Ryusei Yoshida, as Yoshida opted to not come out for Round 4.
The Donaire and Ramirez fights will be shown tonight on UniMas.