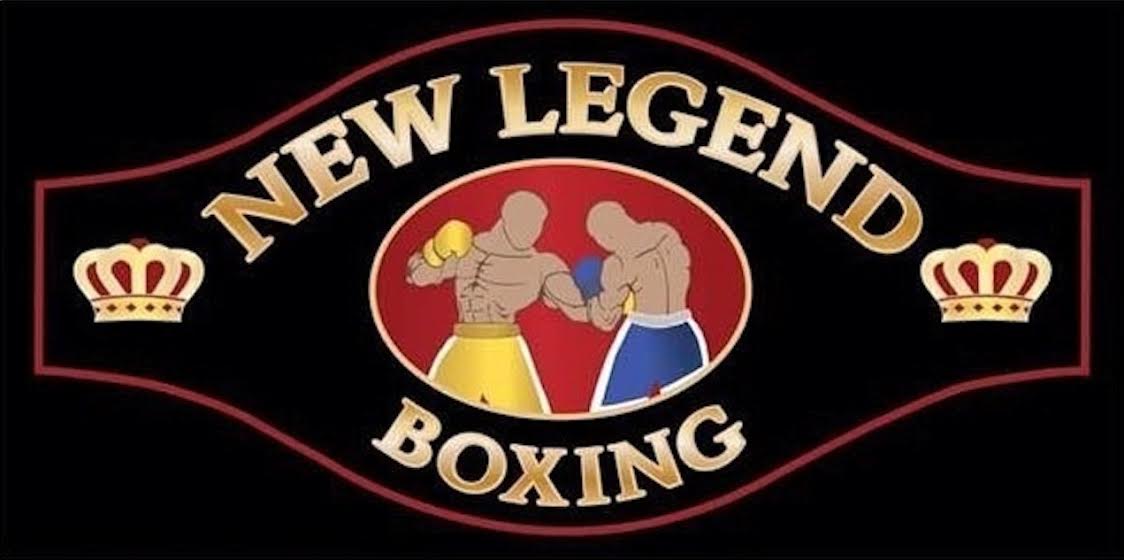 On Saturday night, New Legend Boxing hosted the 16th installment of International Fight Night series, held at the Resorts World Casino New York City. The event was headlined by Cleveland, Ohio's super bantamweight prospect Antonio "Carita" Nieves making his New York debut.
Over the course of boxing history, Cleveland has been known as a hotbed for producing many talented fighters, including Joey Maxim, Jimmy Bivins and Lloyd Marshall among others. Following an acclaimed amateur campaign that saw him win over 60 fights while becoming a five-time Cleveland Golden Gloves champion, a National Golden Gloves silver medalist and competing in the Olympic Trials, Nieves is now the latest prospect to come out of the hallowed city.
Improving to 11-0 (5 KOs), Nieves won an eight-round unanimous decision over the very game Saul Tejada, 121.4, of Leon, Spain, who was appearing in his first fight Stateside. Nieves, 120.2, kept his jab pumping, sometimes doubling and even tripling it, determined to quell his foe's offensive efforts. In the third, Nieves began targeting the body with straight rights. Tejada showed heart, absorbing Nieves' hard shots and still moving forward undeterred. By the fifth, Nieves elected to box on his toes, circling the ring to keep Tejada from being able to plant his feet and generate power. Continuing the tactic for the remainder of the bout, Nieves dropped his opponent with a left hook to the chin in the sixth then bloodied his nose with right uppercuts in the next stanza. In what was a test of endurance, Nieves was impressive going the eight-round distance for the first time, with all three scorecards reading 79-72 in his favor. Tejada's record fell to 5-4-2 (1 KO).
Puerto Rican Brooklynite Cindy "Checkmate" Serrano, 131, took on Fatuma Zarika, 132.4, of Nairobi, Kenya, who was also making her US debut, in a six-round lightweight contest. While Serrano dominated the opening frame as Zarika focused on defense, the Kenyan began to land her straight right hand by round two. Determined to be the busier fighter, Serrano, who became a two-time titlist in 2012, picking up the Women's International Boxing Association (IBA) International super featherweight and Universal Boxing Federation (UBF) female lightweight belts, was throwing in combination in the third to dictate the pace. However, the steadfast Zarika, a former Women's International Boxing Federation (IBF) bantamweight titlist, adjusted by bobbing and weaving her way inside to find a home for her straight right, which proved to be her best punch. After six rounds, each fighter earned scorecards of 58-56, while a third tally of 57-57 resulted in this bout being ruled a draw, bringing Serrano's record to 22-5-3 (10 KOs) and Zarika's to 24-9-2 (14 KOs).
A good-action welterweight bout between Ariel Duran, 141.8, of Queens, NY, and Rafael Luna, 143.2, Troy, NY, was abruptly halted in round three by the ringside doctor. With both boxers eager to end respective losing streaks, Duran and Luna each took turns landing hard shots. Luna bore in launching his overhand right, while Duran looked for opportunities to counter in between. Duran, who twice fought for the New York State lightweight title in 2011, had a slight edge in speed, which proved the difference, as he was able to outwork Luna, throwing flashy combinations during the brief encounter. By the third round, swelling began to appear around both of Luna's eyes, and shortly thereafter a cut was opened underneath his left eye. It was at this point that Luna was examined by the ringside doctor and deemed unable to continue, resulting in a TKO victory at the 1:35 mark of round three for Duran, whose record rose to 8-7-1 (5 KOs). The tough Luna's ledger dropped to 4-11-3 (1 KO).
Promoted by Dmitriy Salita's Star of David Promotions, 26-year-old lightweight prospect Dimash Niyazov, 133.8, of Staten Island by way of Kazakhstan, easily outboxed Micah Branch, 129, Columbus, OH, over four rounds. A superb stylist, Niyazov's speed advantage was apparent from the outset, letting his fast hands deliver pinpoint combinations to the head and body. Fleet of foot, Niyazov's defensive skills were also on display. Improving to 7-0-3 (4 KOs), Niyazov earned a unanimous decision with three scores of 40-36. Keeping his streak alive, Micah Branch, now 2-14-1, still has never been knocked out. Having moved to the US at the age of 13, Niyazov built an amateur record of 27-3, while winning the USA Boxing Metro Championships as well as the Empire State Games in New York. When he's not preparing for a fight, Niyazov works as a personal trainer at the Fight Factory Gym in Brooklyn.
Brooklyn welterweight amateur standout Julian "Bibo" Sosa, 144.4, made his pro debut a successful one, earning a four-round unanimous decision over fellow New Yorker Kamal Muhammad, 143.8. A combination dropped Muhammad in round one, but he proved resilient to continue. Sosa showed fast hands, unloading punches in bunches whenever he trapped his foe against the ropes. A left hook hurt Muhammad in the final 30 seconds of round four. Each judge scored the bout 40-35. Muhammad's record fell to 0-4.
Looking like a future star, Belarus-native Ivan "Beast" Baranchyk, 147.6, now living and training in Brooklyn, needed just 79 seconds to demolish Damion Hill, 148.6, of Champlin, MN. Co-promoted by DiBella Entertainment and Fight Promotions Inc., Baranchyk, now 6-0 (5 KOs), kept the pressure on until getting in close enough to land a powerful left hook to stun his adversary. Moments later the same punch flattened Hill, 4-9, whose corner then threw in the towel. As an amateur, Baranchyk won gold at the 2010 Class A Vilnuse tournament, 2011 and 2013 Match Event tournament, 2011 Kostukovichi International tournament, 2011 and 2012 Soligorsk Open International tournament, 2012 Class A Liventsev tournament, 2013 Active Military tournament, 2013 Republic of Belarus Open Cup, 2014 Vitebsk University tournament in Belarus, and was an amateur champion of Belarus from 2009-2014.
In a brisk-paced cruiserweight contest, Brooklyn's David Sparks, 183.6, met Marcellus Yates, 177.8, of Washington, D.C. Mainly fought in a phone booth, Sparks had success landing his overhand right against the taller Yates. In round three, a straight right knocked Yates' mouthpiece out, but when the action resumed, Yates drilled Sparks back with a left hook, letting him know he was still dangerous. Whenever Sparks was pinned against the ropes, he would respond with flurries of shots. Exciting exchanges filled the fourth and final round. Though competitive, the scorecards were one-sided in favor of Sparks, now 2-0, with three tallies of 40-36. Yates dropped to 0-3.
Dominican junior middleweight prospect Frank "The Tank" Castillo, 153.6, of Corona, NY, and Lionel Charles, 152, Bronx, battled to a four-round draw with three tallies of 38-38. Castillo patiently stalked Charles searching for openings, but was too economical with his punches. Only in the last two rounds did he slightly increase his punch output. While Charles, now 0-5-1, was the busier fighter, none of what he threw had any affect on Castillo, 5-0-1 (3 KOs).
Applying pressure throughout, Far Rockaway-native Joseph Williams, 185.6, continually backed up Kentrell Claiborne, 178, Shreveport, LA, with a stiff jab to get the evening started. In the final minute of round one, an overhand right badly wobbled Claiborne near a neutral corner. Williams unloaded a barrage, but the Louisianan survived. By the midway point, a desperate Claiborne was unsuccessfully lunging at Williams in hopes of landing his leather. A double-right hook to the head and body staggered Claiborne again to end the fourth. While Claiborne did close the gap in the sixth stanza, it only led to him taking more punishment. Scorecards read 60-54 across the board to boost Williams' record to 5-0 (3 KOs), while Claiborne fell to 4-11 (3 KOs). Prior to turning pro in September 2013, Williams won silver at the 2011 US Olympic Team Trials and then became the 2012 New York Golden Gloves heavyweight champion.