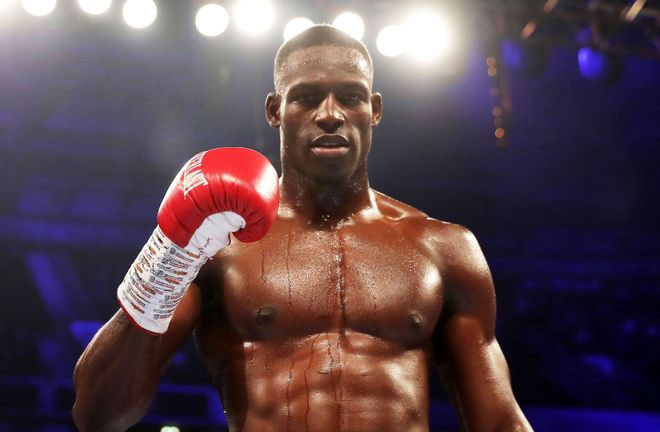 Richard Riakporhe bids to become the cruiserweight, British champion at York Hall tonight. Standing in his way will be another undefeated fighter in the form of Jack Massey.
Riakporhe first entered a boxing gym just ten years ago, still a raw novice the Londoner is learning on the job as he prepares for his bid to win the Lord Lonsdale Belt.
"It feels great, that is a dream come true," Riakporhe exclusively told Pro Boxing Fans.
"I remember watching the British champion, Matty Askin back when I just turned pro and I was just thinking about getting my experience as a novice fighter, fighting the right journeyman so I can get the right type of experience and now about two-and-a-half years later I'm fighting for a British title, its a great feeling, man."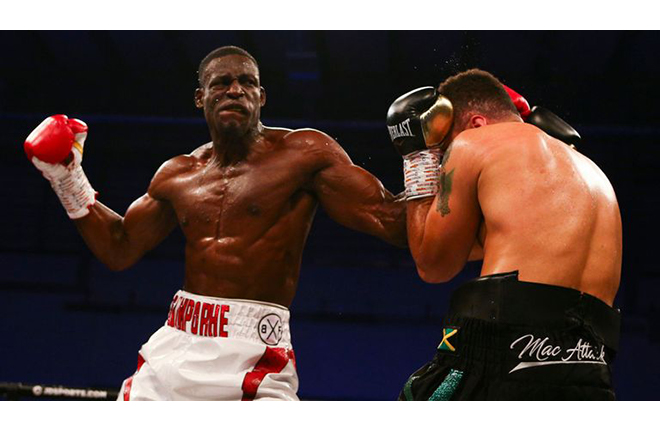 It wasn't all smiles and dreams growing up for Riakporhe. After spending his youth surrounded by crimes, suicides and every wrong path you could stroll down. Getting stabbed at the age of fifteen was just a war wound of living on the block.
"Growing up in the Aylesbury estate, they have knocked where I used to live down now its just a bunch of new flats.
"Back then I used to come out of my house to see drug deals, drug addicts, loads of different crimes and it was normal. It was the norm for us.
"I remember coming out of my house one day and seeing the block taped off and because of the way the block was built I could just go up to the landing and find out exactly what was being taped off and I saw somebody had, like, committed suicide.
"It was either someone committed suicide or someone threw them out of the block.
"You could see the body on the floor, back then they never used to put the white tents over the bodies they would just put a red blanket over it.
"It's crazy but that was all normal to me growing up being twelve, thirteen [years old].
"It wasn't until I mingled and indulged myself in the professional world and I saw it was very different and [actually] its not the norm for a lot of people, that's actually crazy.
"But, it's kind of strengthened me mentally and I just realise how valuable life is and I appreciate every single day."
Finding boxing at nineteen years old, four years after being stabbed in the chest, saved Richard's life. Boxing gave him a purpose. Riakporhe believes it can change many more lives today and in the future too.
"There's a lot of people interested in boxing. Boxing right now is at an all time high, you had KSI fight Logan Paul and it done amazing numbers and there's a lot of youth following them on YouTube and it's got a lot of people interested in boxing.
"Whether it's white collar or professional boxing people want to get involved. It's life changing, it keeps people busy, occupied and it got me out of a lot of trouble.
"I remember times when my friends would call me to go out and get up to no good and I couldn't literally because I had a fight on the Saturday so I needed a rest. It's all about being busy and it's not just boxing there's tons of sports."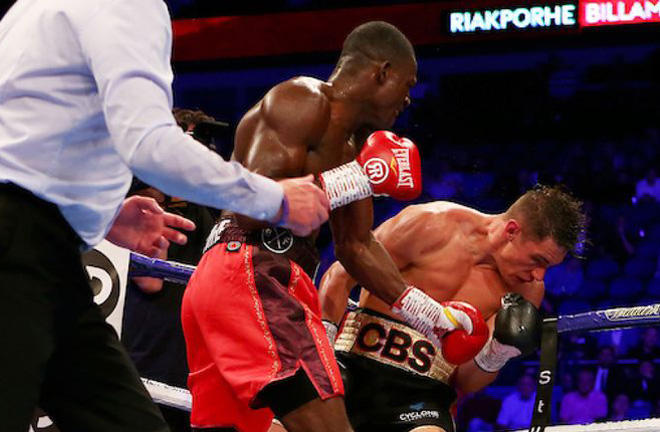 Being a professional fighter was never in the thoughts of a young Riakporhe, an education at university was even more farfetched but both are now a reality for Richard who, when putting his mind to it, achieved these goals.
"I remember training in Lynn ABC and once I got into the sport I realised how much power I possessed, I used to knockout a lot of people.
"I remember going into the novice championships having six fights and knocking out five opponents it was apparent my power and everyone used to talk about me.
"I realised I have a real talent and it needs to be nurtured but at the same time I wanted to do something else, I didn't want to put all of my eggs into one basket so to speak and that's when I took up university, I took up going to college.
"I was training with Gary Hale, who is one of the the main coaches on the GB squad and he would always tell me everyday 'you're division is wide open, there's no-one there but because I made the decision to go to uni, which I don't regret, I couldn't pursue that position he wanted me to pursue. He taught me so much and I really appreciate that."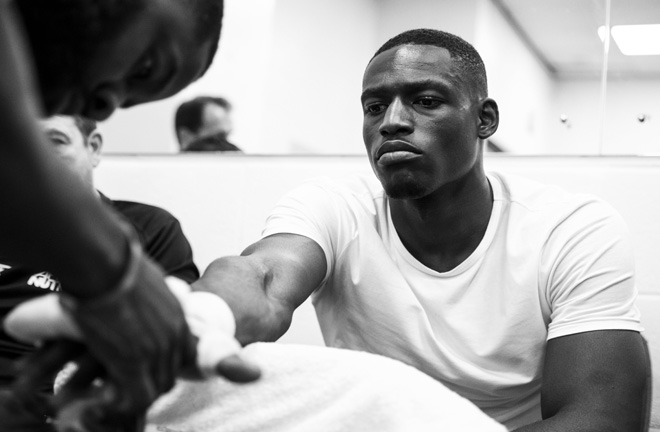 After realisation that his upbringing was not one of a normal youth, Richard and his brother decided they wanted to make a change, an impact on the next generation. Together they founded The Riakporhe Foundation.
"We do programmes in schools teaching life skills, teaching boxing, the art of boxing, non contact of course and public speaking.
"Just motivational talks just to give the students and the kids that advice that I didn't receive when I was young and that was my main reason why I started to go into schools and I get so much pleasure out of it because after my talks the messages I receive like, two, three months afterwards from the students about how the talk has benefitted their lives even [messages] from their parents.
"It's really humbling and it makes me want to continue doing it and become more successful so that I have more power when I speak."
Now with a plan in place, a god given talent and dedication to his trade Richard is now dreaming of the riches and rewards that come with being at the top of the sport.
"I want to win the world title, that's my dream and that's why I train everyday.
"I believe I'm very close so if I stay on the same path it's going to be inevitable that day will come soon.
"Also, what comes with it, you know, the glory, the fame, the fortune, being able to put my family in a great financial position just the dream. Being a world champion that's the first goal, that's the most important thing to me."