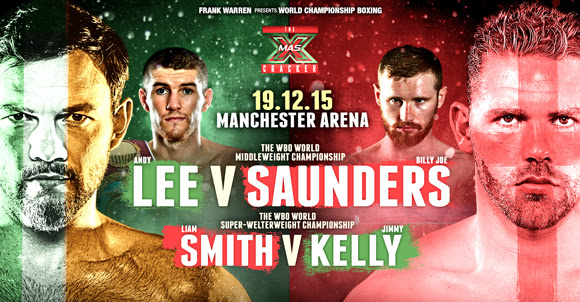 British boxing royalty Ricky Hatton and Naseem Hamed both believe the big end of year blockbuster showdown between Andy Lee and Billy Joe Saunders on Saturday December 19th at the Manchester Arena is too tough to call.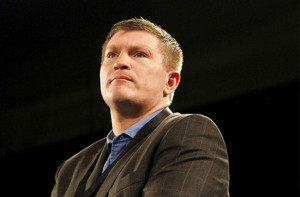 Manchester legend Hatton, a four-time and two-weight World Champion, and the British boxing's superstar of the noughties who made the Manchester Arena his fortress, said:
"For big blockbusters fights at the Manchester Arena, Lee v Saunders is up there with the best. You've got the raw, tough, aggression of Lee who's got the power to turn things around with one punch, matched against the master boxer in Saunders who has the slick and technical ability. This is a real 50/50 fight and for once I'm stumped on picking a winner."
The decade before The Hitman was ruled by Sheffield showman Naz, a three-time World Featherweight Champion, who lit up the arena with his own brand of fireworks, said:
"This is the fight of the year for me because in my eyes you've got two guys who are going to have a real fight, not like Floyd Mayweather Jr. or Manny Pacquiao, they're not interested in offense, you know these guys aren't going to run. It's a 50/50 fight."
Frank Warren's end of year title extravaganza 'X-Mas Cracker' is headlined by Lee's WBO Middleweight title defense against Saunders, his undefeated mandatory challenger, features alongside Liam Smith making the first defense of his title against Jimmy Kelly.
Also on the card: Mitchell Smith vs. George Jupp; Paul Butler vs. Silvio Olteanu; Tommy Langford;  Liam Williams vs. Kris Carlow; Jack Catterall; Adrian Gonzalez; Derry Mathews; and Indian superstar Vijender Singh.