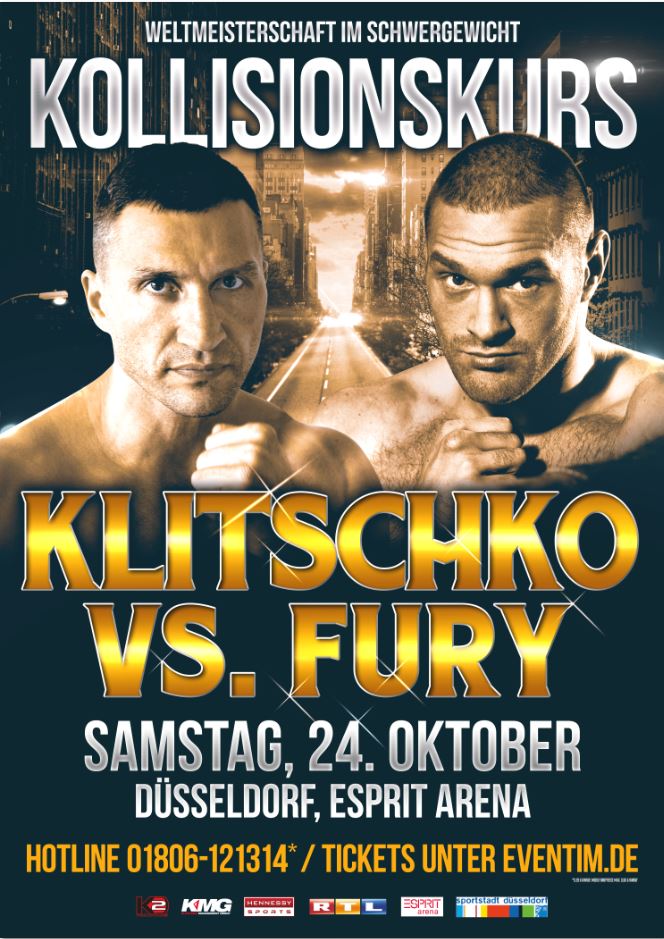 When Wladimir Klitschko defends his titles against Tyson Fury at ESPRIT arena in Düsseldorf, Germany on October 24th, another Brit will be dazzling the fans – even before the fight's first round: Rock icon Rod Stewart is going to open the night of the epic fight with an exclusive performance presented by RTL Television.
Stewart's performance at ESPRIT arena in Düsseldorf, Germany will be broadcast to more than 150 countries around the globe and over 100 million viewers. Besides the two giants of boxing, Rod Stewart will add a new level of excitement to the evening, performing for the 55,000 spectators at the stadium and the millions watching around the world.
Wladimir Klitschko said: "I am a big fan of Rod Stewart but unfortunately, I have not been able to join any of his concerts yet. He is a megastar, one of the biggest entertainers of all time. Presenting him live before my heavyweight world championship is awesome. It's entertainment at its best for the fans at the stadium and those watching at home."
"I'm excited and honored to be a part of this historic boxing match and look forward to performing for the fans in Germany and around the world," says Stewart. "I'll warm-up the stage for Wladimir and Tyson — but keep your gloves off until I've cleared out!"
Stewart's performance will also celebrate the worldwide release of his highly-anticipated new studio album "Another Country", which will be released just one day before the prize fight, on October 23rd.