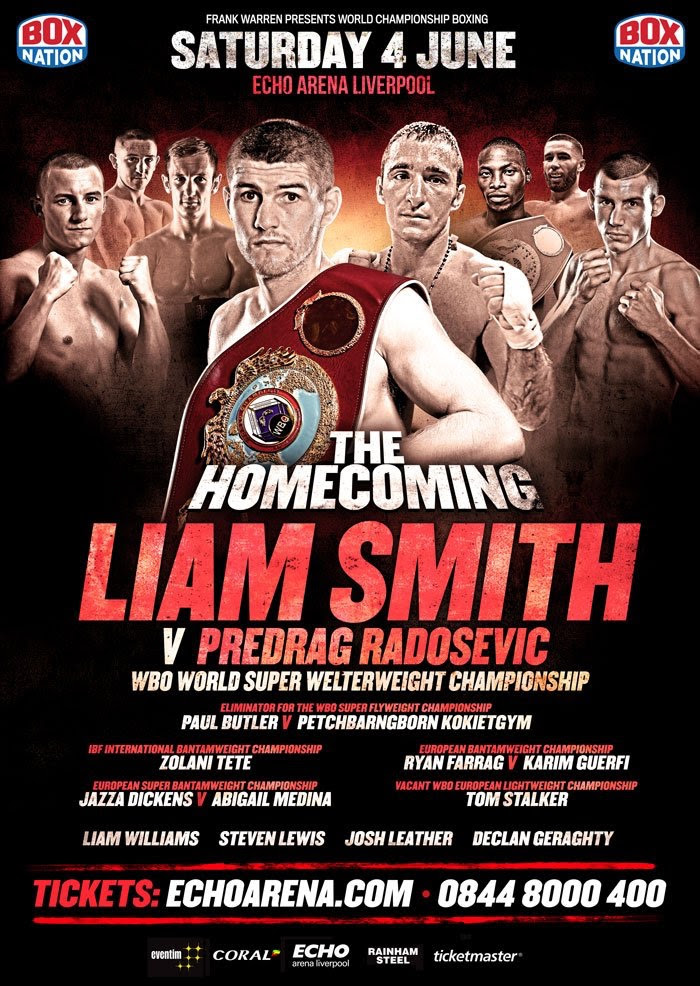 Liverpool's European Bantamweight Champion Ryan Farrag has vowed to teach France's Karim Guerfi a boxing lesson when the rivals battle it out on June 4 Echo Arena show.
27 year-old Farrag, 15-1-0 4 KO's, beat Belgium's two-weight world title challenger Stephane Jamoye in his own back yard to claim the vacant EBU European Bantamweight title last October. Many labelled Ryan as the massive underdog going into the fight but the Scouser upset the bookmakers and showed his class to defeat Jamoye by TKO in the ninth round.
There is no love lost between Farrag and his European challenger Guerfi. Frenchman Guerfi, 23-3-0 6 KO's, is determined to get his hands back on the EBU European title he lost to Zhanat Zhakiyanov back in 2014 and has promised to KO Farrag and reclaim his belt.
Speaking to IFL TV Farrag said: "Karim messaged me on Instagram two weeks before my last fight. I think he was trying to get in my head, I'm not sure what he was playing at! He asked if I was going to defend or vacate my European title. I wasn't happy with him messaging me so close to my fight so I told him I'd teach him a boxing lesson!"
"He replied saying he'd knock me out! There's a little bit of back and forth but it's all banter to me. None of that means anything to me, what matters to me is what happens in the ring and I believe I've got the tools to take Karim out and move on," Farrag added.
"I've got ambitions to become a world champion and little things like that aren't going to get to me. I've matured a lot as a fighter over the past couple of years and I know where I want to be and what I've got to do to get there."
European conqueror Farrag returned to home soil in March where he disposed of Bulgaria's Stefan Slavchev with a crippling second round body shot. Now the Merseyside man is looking forward to fighting on another talent-stacked Liverpool show.
He said: "It means everything to be boxing back at home in Liverpool in front of my own fans. This is the stuff that you dream of when you start out in boxing; defending the European title on a show stacked with Scousers. It doesn't get much better than that."