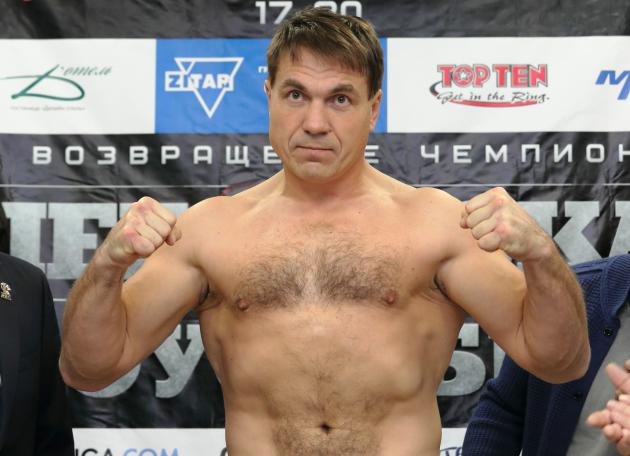 Aging Like Wine or Cheese: Tua vs. Ustinov and Maskaev vs. Williams
World boxing will see two heavyweight bouts by comebacking "seniors" in the next couple of weeks. On November 4th, former WBC heavyweight champion Oleg Maskaev, age 44, will fight the 40 year old, one-time fringe contender Danny Williams on Maskaev's home turf of Russia. On the 16th and on the other side of the world, David Tua will return to the ring just days from his 40th birthday, before a hometown crowd in New Zealand to meet a relatively youthful 36 year old Alexander Ustinov.
[Also See: The Sad Saga of Roy Jones Jr continues, faces Bobby Gunn in December]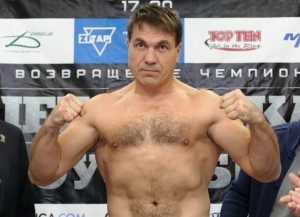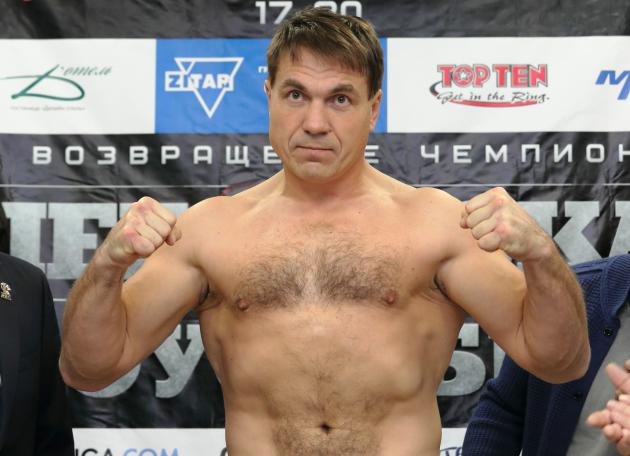 The bigger fight of the two is the Tuaman's comeback, and his clash with Ustinov has already been postponed from a late summer dance date to the current mid-autumn engagement. More to the point, Ustinov is actually a solid fringe contender. He owns wins over gatekeepers like Monte Barrett, and his sole loss might have been a bad one, but it was nonetheless to Kubrat Pulev, a highly ranked contender. Whatever one might say about the wisdom and prospects of Tua's comeback, he is clearly not taking on a mere tomato can for his first outing in two years.
Maskaev's is following a more predictable path. Williams has lost eight fights in a row, with his last win being a six-round Split Decision over an even more washed up ex-cruiserweight contender, Al Cole. Maskaev's first comeback fight was against an even more woeful opponent, but one who still managed to give Maskaev trouble. In his May outing with journeyman Jason Gavern, Maskaev won handily on points despite being downed in the 9th.
In today's weak heavyweight division, it is at least somewhat fathomable to imagine a heavy-handed knockout artist like David Tua enjoying a new run, at bronze if not gold. Tua's power is no doubt intact, and in the old days Tua's greatest enemy was always his injuries and inconsistent training habits. If he can get in and stay in good shape, it's easy to see him posing a potent threat to any opponent who lacks the boxing skill to keep the Tuaman at arm's length. If he can get past the taller, rangier, and reasonably able Ustinov, that will say a lot.
"The Big O," on the other hand, can only potentially show us that he stinks like old cheese in his fight with Danny Williams. The Brixton Bomber is a stepping stone for an 8-0 level fighter now, and these guys knock him out. Maskaev always had good power, and should therefore clock Williams, but if he has trouble or, worse, an actual fight breaks out, that says terrible things about where he stands.
Boxers seems to be enjoying longer and longer shelf lives these days, and heavyweights always had the longest shelf life of all. Even so, neither Tua or Maskaev is destined for a run at the top. A long career inevitably is tied to consistently staying in top shape, the avoidance of bruising, wasting encounters, starting with excellent gifts, and making a stylistic transition to compensate for diminishing ability.
Maskaev was always in good shape, but had a weak chin and was otherwise a good, but never great boxer-puncher. Tua had awesome power, but only had the good hand speed and excellent stamina necessary to apply it when he was consistently in peak condition, and he didn't keep up those good habits after losing to Ike Ibeabuchi. They might succeed in offering some entertainment value, but no one should be fooled into thinking that either Tua or Maskaev will prove examples of boxers aging gracefully.