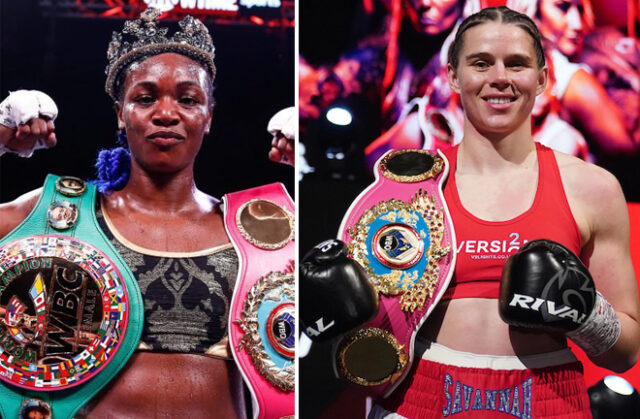 Claressa Shields' promoter Dmitry Salita says a potential showdown with Savannah Marshall could be a defining moment in women's boxing and says the fight has room to get even bigger.
Former amateur rivals Shields (11-0, 2 KOs) and Marshall (10-0, 8 KOs) are on a collision course to meet and the latter said she'd be open to facing the American, who she beat in the amateurs after stopping Maria Lindberg in three rounds to defend her WBO Middleweight title, the belt that three-weight champion, Shields vacated.
Marshall's promoter Eddie Hearn suggested post-fight that he would explore the idea of putting the undefeated pair on the same card first before they meet and Salita has echoed those sentiments, believing that Marshall needs to build her profile in the USA more to ensure a showdown fulfils its maximum reach.
"It's great to see there's a mega fight in women's boxing and that people are excited about it," Salita told proboxing-fans.com.
"Savannah Marshall is significantly more popular in the UK than she is in the United States.
"Only the hardcore boxing fans know about Savannah, but she certainly showed good skills and good power in her fight on Saturday and it's great to see the buzz and great to see that we can make another big fight for Claressa down the road, hopefully in the near future.
🗣 "I PUNCH TOO HARD FOR CLARESSA SHIELDS"

👀 @Savmarshall1 sends shots at @Claressashields after retaining her WBO Middleweight world title tonight! 👑#Boxing #MarshallLindberg pic.twitter.com/7SXSTOI1SI

— Pro Boxing Fans (@ProBoxingFans) April 10, 2021
"It could happen next.
"Savannah is a good fighter. In the United States not enough people know who she is as of yet and I think that fight really has super fight potential.
"I believe it's not as big as it could be just yet, it may need just a little bit of sprinkling.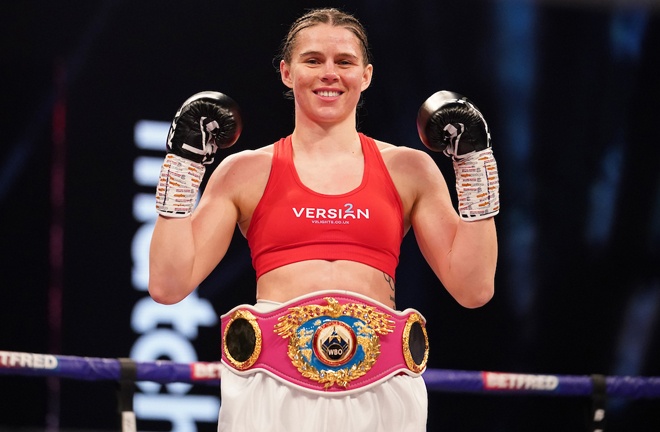 "I think it'll be great for Savannah to fight in the United States and get some of the exposure that would bring and certainly with her history with Claressa that would only serve to build the fight and make it the biggest that it could possibly be."
Shields made history in March becoming the first fighter male or female to become undisputed champion in two weight classes, when she overcame Marie Eve-Dicaire by unanimous decision to claim all the world titles at 154lbs, on pay-per-view.
Marshall will hold for dear life in our fight just like everyone else. But she will take a serious ass whoopin & if the KO comes I'll get it! https://t.co/7DARUplvfq

— Claressa Gwoat Shields (@Claressashields) April 12, 2021
The 'GWOAT' is set to make her MMA debut on June 10 after entering the Professional Fighters League (PFL) and Salita says although the 26-year-old would be willing to travel to the UK to face Marshall, it could draw a huge audience in the USA.
"We will be prepared to come to the UK," Salita added.
"We spoke to Claressa about it, but I believe that the right place for the fight to happen is the USA currently, because Claressa is the name of women's boxing, she brings more to the table and the gate here would be tremendous, when things open up.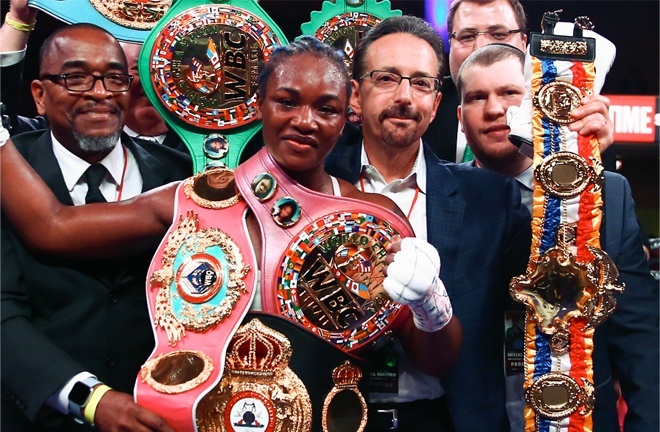 "Claressa is very popular at the gate. Not a lot of fighters, even great fighters are that popular at the gate, but Claressa is one that is and I think that it would add tremendous spice and electricity when both of these ladies are the main event and there are thousands of fans cheering them on, I think that would be very special.
"In terms of capturing the fans' imagination and making sure they tune in, I think it's the biggest fight in women's boxing.
"It's possibly a fight that can elevate women's boxing to another level."
Watch the full interview with promoter Dmitry Salita below discussing the magnitude of Claressa Shields vs Savannah Marshall and when it could take place: