It's a second show on terrestrial TV in the space of a fortnight in the UK this Saturday, as Channel 5 and Hennessy Sports again showcase their talent on a bill this time held in South Yorkshire.
The well travelled and schooled Londoner, Alex Dilmaghani (19-1-1, KO8) goes in search of title glory at the top of the bill as he challenges the European Super-Featherweight champion, Samir Ziani (31-3-1, KO6).
This card was cancelled in April, and was due to take place at Crystal Palace.
It's a well matched contest on paper, and Dilmaghani will be looking to secure a belt after failing to secure the IBO crown in what was a thriller in his fight back in November 2019. 
The Crayford-based 29-year-old is being looked upon as a leading part of Mick Hennessy's terrestrial revolution, and a win this weekend at European level could easily lead to a challenge for world honours. 
Dilmaghani turned professional in April 2009 at just 18 and after, just, eight paid bouts he travelled to Mexico in order to further his education. 
Alex received glowing reviews from esteemed trainer Nacho Beristain, as well as Mexican legend, Juan Manuel Marquez. 
After four fights in Mexico, Alex moved on to Canada, where he fought seven times before returning to action on UK soil in May 2019 under the guidance of Hennessy. 
That night in Manchester, he stopped Martin Parlagi in eight rounds. 
He was then due a step up in four months later in the shape of former world title challenger Francisco Fonseca, but minutes before the ring walks, Fonseca was violently ill, and the fight was canned. 
Thankfully, the rematch came in Dilmaghani's last outing. In 12 rounds of non stop action, the pair couldn't be separated, and two judges scored a draw, over ruling the third who tallied 115-114 for the visitor.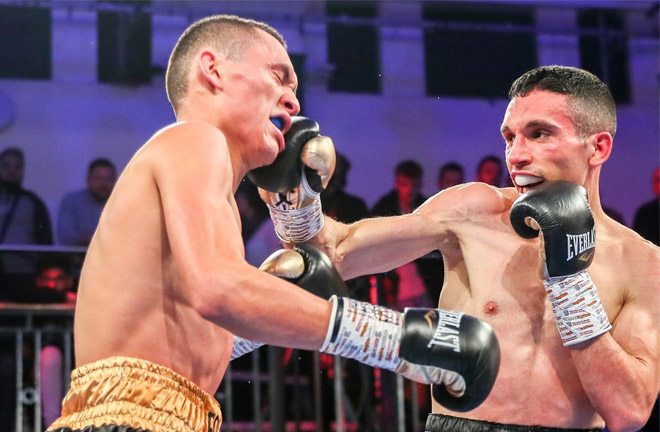 A rematch would have been a must, but Fonseca's stock dropped dramtically in his next fight, where Ryan Garcia knocked him out inside a round.
Instead, Dilmaghani challenges his French opposition in Yorkshire, and Samir Ziani will provide a test of his credentials. 
The 30-year-old from Blagnac is unbeaten in nine following a previously unsuccessful challenge for the European belt in November 2016, where he was outpointed by Guillaume Frenois, who held Jono Carroll to a draw in 2019. 
He also has a contentious 2014 loss on his record to future world champion, Richard Commey, in a fight most felt Ziani won. 
Since the Frenois reverse, he avenged a defeat to Samir Kasmi, and then picked up the European strap that he now holds in February of last year. 
Ziani travelled to Spain to contest the vacant title, and forced Juli Giner to retire after six rounds in Barcelona. His sole defence came in his last fight, as he comfortably took a decision win against Faroukh Kourbanov.
Prediction: Both men are come forward, in your face types, and this should make for a great fight.
I expect it to be much in the mould of Dilmaghani v Fonseca, where both men will take turns in dishing out punishment. 
I think Dilmaghani's more intelligent attacks will prove the difference here, and I fancy him to take over down the stretch to become the new champion on the scorecards.
An interesting Southern Area Super-Flyweight title clash heads the undercard. Southampton's Ricky Little (5-2-1, KO1) defends his belt against Sammy Cantwell (7-1-1, KO3).
Little has had a renaissance after back to back defeats, including a February 2018 first round stoppage at the hands of Charlie Edwards. 
He bounced back to win the belt he now holds in a points win against Jack Hughes ten months later, and Cantwell will represent his first defence of the crown. 
Cantwell is the son of former World Title challenger, Mickey Cantwell, and Sammy has yet to go past four rounds. 
Cantwell senior will also be in his son's corner for the fight with Little. 
Cantwell was last seen way back in September 2018, and will hope the layoff will have benefitted him. 
The tentative pick is for the champion to retain on the scorecards.
Three men that appeared on the Redditch card quickly return to action here.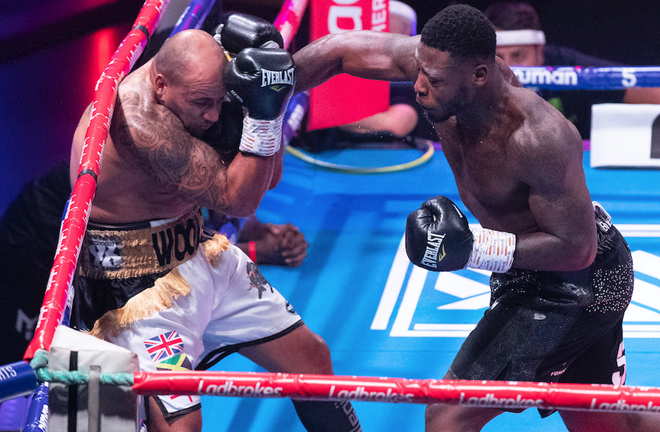 Isaac Chamberlain (11-1, KO5) will be glad of the regular activity, and the Cruiserweight gets another run out. 
Idris Virgo (6-0-1, KO1), fresh from a picture book body shot finish in his last outing also appears. 
Michael Hennessy Junior (4-0-1, KO0) faces Staffordshire's Jamie Stewart (1-0, KO0) at Middleweight.
California based Irishman, Stephen McKenna (4-0, KO4) is also booked on the show, in a Super-Lightweight six rounder with Kris Pilkington (2-7-1, KO0).