Ricardo Sandoval knows exactly what is at stake if he can defeat Jay Harris on Friday's huge #MTKFightNight – as he targets a battle against IBF flyweight champion Sunny Edwards.
Sandoval (18-1, 13 KOs) collides with Harris (18-1, 9 KOs) in a final eliminator for the IBF flyweight title, and the Californian has big ambitions of where a victory can lead.
"I'm very excited for this fight. I've been waiting for this opportunity to fight with a top fighter and I finally got it," said Sandoval.
"It makes it more exciting that it's a final eliminator so it's going to be a good one.
"I know Jay Harris is a fighter that likes to throw a lot of punches, utilise his jab, and throw with combinations. It's going to be a fight where there's going to be many punches thrown, and it's going to be a all action fight.
"Winning this fight would mean everything for me and my career. This is the fight that would put me up there with the top fighters and would get me to fight for a world title which is what every boxer wants. This is why I have been training very hard and I'm ready to show what I could do in the ring.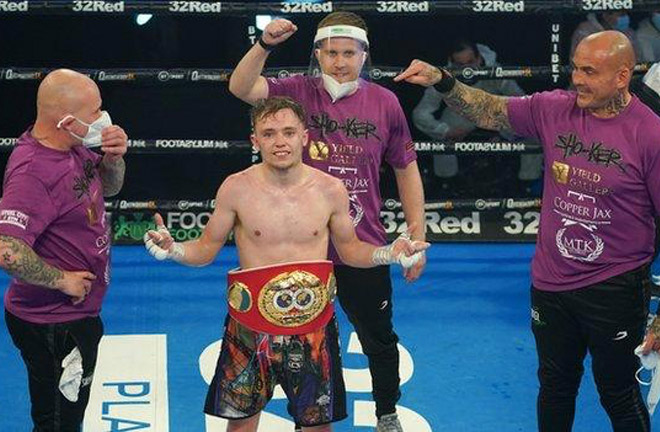 "I saw Sunny Edwards' last fight when he won the world title and he's a fighter that moves very well and it very smart in the ring. If everything goes well against Jay Harris I will love to get in the ring against Edwards. He has the world title and I want it.
"My Training has been great. This is the first time I have had a full camp and it feels fantastic. In my previous fights I would have one month to prepare and for this one I had like two to three months so I feel very good coming into this fight.
"I look forward fighting in the UK too. It's going to be a little different but I feel like it's going to be a great experience and I can't wait to be in the UK.
"The people should expect a great fight this week, and an all action fight. I am 100% ready and I'm going to give everything that I can to win this fight, so tune in on Friday."