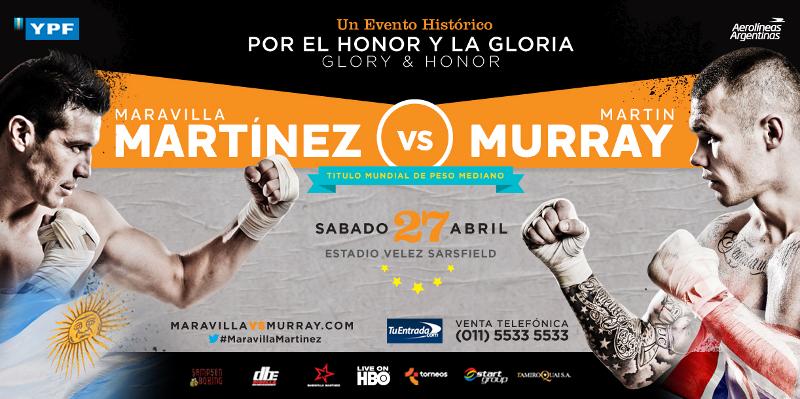 On April 27th, Middleweight kingpin Sergio "Maravilla" Martinez will make his much anticipated 'Homecoming' in his native country of Argentina, when he looks to defend his WBC middleweight title against England's undefeated interim WBA middleweight champion Martin Murray (25-0-1, 11KO's). The Martinez vs. Murray fight will showcase official video replays as authorized through the WBC.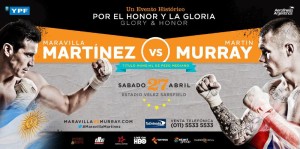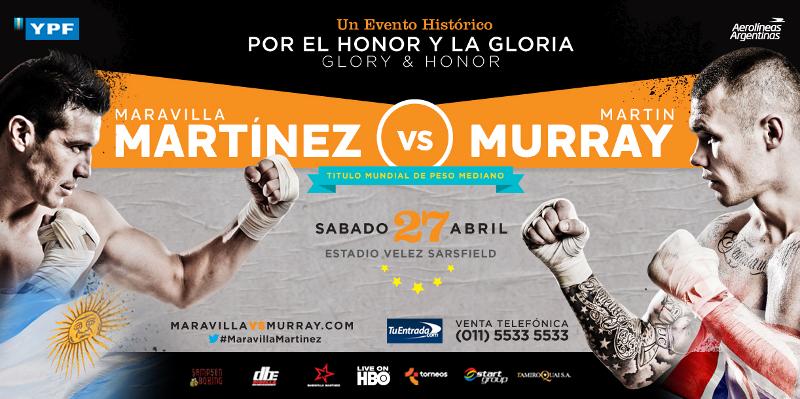 "Boxing needs to step into the 21st century and use the technology that we have available to us, to make sure that justice prevails in this sport," stated the WBC's Mauricio Sulaiman.
"Justice is not served in our sport when fouls or accidental actions occur, creating unjust results. The WBC has used Instant Replay for the last five years with great results, and we are very happy to be working together with the highly prestigious TV network, HBO, for this historic event."
"The WBC has always been at the forefront of advancing boxing either through medical safety standards and technology as well as the overall betterment of the sport. This is just another example of the WBC helping boxing take another step forward," stated DiBella Entertainment's V.P. Ron Rizzo.
"We are supportive of this initiative and happy to lend technical assistance so the officials can make their determinations," said Rick Bernstein, executive producer, HBO Sports. "Instant replay can be a valuable asset since everybody's goal is to have the correct call."
"I will never forget when everyone criticized Don Jose Sulaiman, President of the WBC, when he changed the distance of world championship fights from 15 rounds to 12 rounds. Now, every major sanctioning body follows that same rule for championship bouts. Hopefully for the good of boxing, everyone will follow him and use instant replay to avoid any more controversies in our beloved sport," said Sampson Lewkowicz, longtime advisor of Martinez.
Martinez-Murray will take place at the country's famed 50,000-seat Club Atlético Vélez Sarsfield in Buenos Aires, Distrito Federal, Argentina and will be shown live on HBO World Championship Boxing, beginning at 8:30 p.m. ET/PT.
In the live televised co-feature, Martinez' fellow countryman, longtime welterweight contender Luis Carlos Abregu (34-1, 28KO's) takes on fellow top-rated contender Antonin Decarie (27-1, 8KO's) for the vacant WBC Silver welterweight world title.