Shakan Pitters was dethroned of his British Light Heavyweight title in his first defence, as Craig 'Spider' Richards scored a stunning ninth round stoppage to become the new champion.
Richards was keen to work off his own jab and negate one of Pitters' strongest weapons, and the Londoner began well, forcing Pitters to ponder and be cautious in his approach, but the champion landed a nice short left hand right at the end of the first frame. 
Pitters started to find his range in the second, landing with several jabs, but it was still cagey stuff. Richards put his punches together a lot better in round three, driving Pitters back to the ropes, and the fourth saw Richards make the breakthrough, dropping Pitters heavily. 
A big right hand shook Pitters to his boots, and a follow up right hand right on the chin dumped Shakan to the canvas. He bravely stayed out of trouble to see out the round, and regained his senses to shade the fifth, landing a short right hand at the end of the session. 
Pitters had his best round in the sixth, catching Richards with eye catching combination punching, but back came Richards, enjoying a much better seventh, but was then caught by a Pitters right towards the end of the round. 
It was a very close contest, and Pitters rediscovered his jab when he needed it most, dictating round eight at range, but the ending came suddenly just a round later. 
Pitters was caught again by a big right hand that bounced him off the ropes, and he was then in disarray, shaken up by a follow up right hand, and then decked by a massive left hook. The Birmingham man was stopped on rising, and, although he did protest, the stoppage was absolutely correct.
"I'm delighted. I told everyone, when I fight journeymen, I'm flat. When there's something on the line and I'm motivated, I'm a dangerous man" Richards told Channel 5 post fight. "I knew the knockout would come. I've been around the sport long enough to know that anything can happen."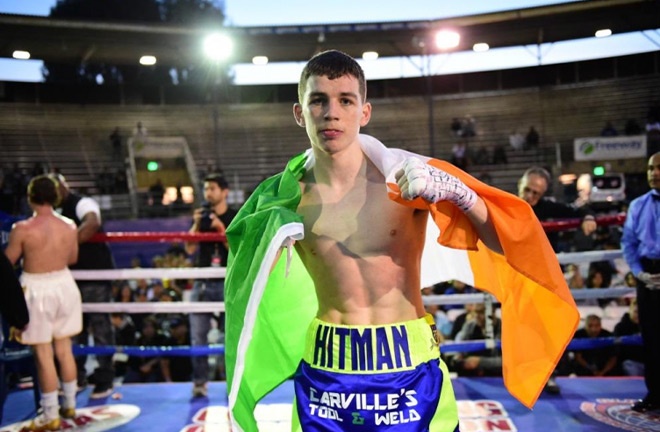 Stephen McKenna continued his knockout streak, extending his unbeaten record to 7-0 with a third round stoppage of Des Newton at Super Lightweight. A massive right hand left Newton face first on the canvas.
Sammy Cantwell saw a proposed Southern Area title shot against Ricky Little bite the dust at the eleventh hour, and he then slipped up against late notice replacement, and debutant, Stephen Jackson. 
Jackson took the fight to Cantwell and had repeated success as he troubled his more experienced opponent throughout. Cantwell edged back into things, but in the sixth and final round, a straight right hand jolted Cantwell to his boots, and a follow up attack on his shaken opponent forced referee Steve Gray to intervene.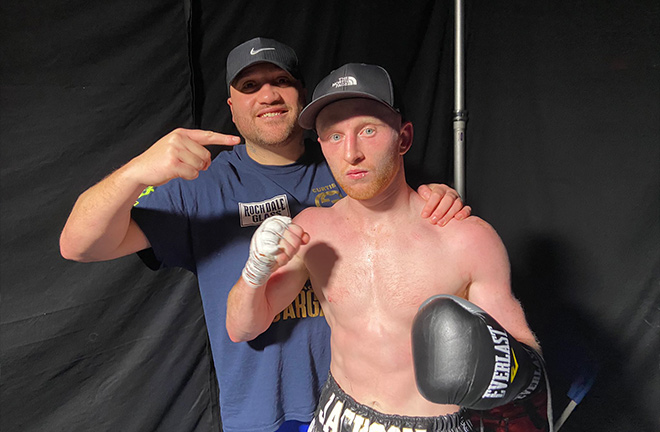 The vacant Midlands Area Middleweight title became the property of Coventry's River Wilson-Bent, as he scored a stunning third round knockout of Troi Coleman. 
Both came in unbeaten, and it was a competitive fight until Wilson-Bent changed everything by detonating a chopping right hand that crumpled Coleman on impact. He bravely tried to find his feet, but he couldn't beat the count and the fight was over.
Idris Virgo went six rounds for the first time as a professional, soundly outscoring Walsall's Kearon Thomas at Super Middleweight.
Ricky Hatton trained Brett McGinty made his professional debut, and he outscored Manchester based Czech, Jan Ardon over six rounds at Middleweight. A 59-55 verdict was returned, but the fight was a lot tougher than that score suggested for McGinty.
Michael Hennessey Junior was pulled from the card with minutes to spare ahead of his clash with Kevin McCauley at Middleweight, when he aggravated a previous injury in his warm up.