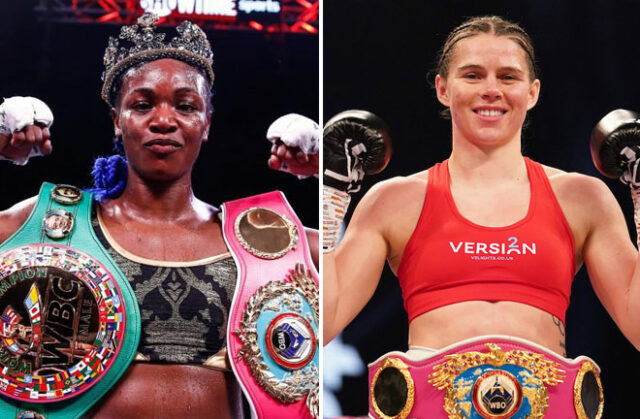 A future fight between Claressa Shields and Savannah Marshall will be the biggest fight in female boxing history, according to Sky Sports head of boxing development, Adam Smith.
The prospect of a mouthwatering showdown between former amateur rivals Shields and Marshall seems closer than ever before with both signed to BOXXER.
Marshall makes a second defence of her WBO middleweight crown, headlining in Newcastle this Saturday night against Lolita Muzeya and Smith, who has confirmed that three-weight world champion, Shields will fight on Sky Sports very soon, believes it is the biggest fight to make in female boxing.
"She's got a dangerous opponent in front of her," Smith told proboxing-fans.com.
"Lolita's unbeaten in 16 [fights], she's a puncher as well.
"So look Savannah cannot take her eye off the ball, I don't think she will.
"But of course there is the lure of the Claressa Shields rematch. Claressa is going to fight on Sky, we're going to bring her to Britain, we're very excited about that, she's an outstanding star in her own right.
"But, that is just the biggest female fight, one of the biggest fights in the world to put together, male or female which is Savannah Marshall and Claressa Shields.
"We could have two or three of them maybe. So really looking forward to getting that together.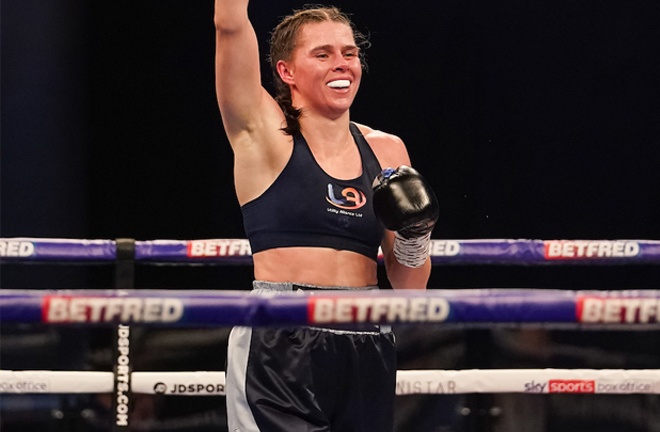 "I think it'll be the biggest women's fight of all-time.
"[I'm] hopeful within the next six to eight months that can materialise. But first things first, Savannah's got a job to do headlining this stacked bill on Saturday night.
"But, I've got high hopes for Savannah I always have had."
Lol good luck in your upcoming fight @Savmarshall1 this is your first time facing an undefeated fighter in your entire PRO CAREER. Ms. knockout Artist 😂😂 you have so many Kos cause you have fought bad opponents, last minute replacements. Next year I smash you 😈💪🏾

— Claressa Gwoat Shields (@Claressashields) October 11, 2021
Sky Sports inked deals with BOXXER and US promotional powerhouse, Top Rank after their long-term partnership with Matchroom came to an end in June.
BOXXER have already acquired Olympian, Caroline Dubois, amateur standouts, Ebonie Jones and Georgia O'Connor as well as Newcastle favourite, April Hunter, whilst the Top Rank unification clash between WBO super featherweight champion, Mikaela Mayer and IBF titlist, Maiva Hamadouche on November 6 will be shown on Sky Sports.
Smith says the intention is to continue to build their female stable over the coming years.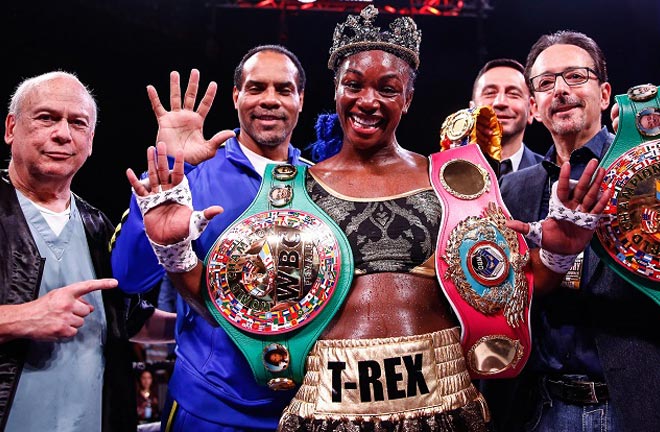 "I think everybody deserves a lot of credit, but most importantly it's the fighters themselves," he added.
"They've come through, they've taken their chances and they've made sure that women's boxing is the envy now of the world and it's about time.
"We want to get a very, very strong female stable, potentially the best there is out there."
Watch the full interview with Adam Smith below: