Simon Jordan and Tyson Fury are unlikely to feature on each other's Christmas card lists this year.
Jordan has been critical of Fury throughout 2023, mainly around his failure to agree terms for an undisputed fight against Oleksandr Uysk and his "cash grab" bout against Francis Ngannou last month.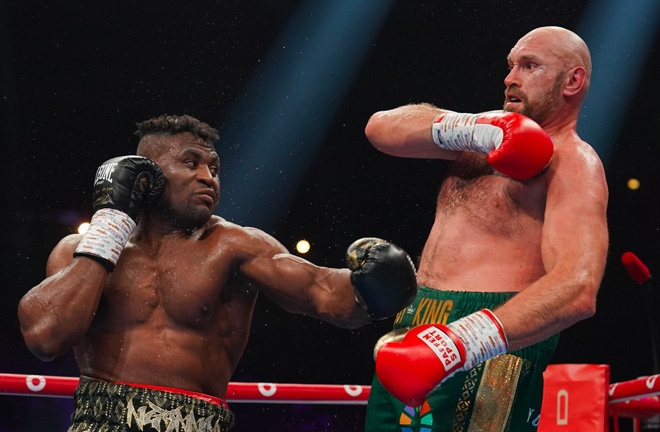 So infuriated was 'The Gypsy King' by Jordan and his Talksport colleagues' criticism, that he banned the entire station from attending his fight with Ngannou in Riyadh.
The radio host has made further comments on Fury this week, and they are unlikely to help mend what appears to be a deeply fractured relationship.
Discussing the reported Fury v Ngannou PPV buys on Talksport Boxing, Jordan questioned the Brit's pulling power, and claimed long time rival Anthony Joshua was still a bigger commercial pull.
"The question is, is Fury as big a deal in boxing terms as we think he is?"
"I think Joshua puts more eyes on the prize. When you look at Fury's body of work, six world title fights and three against the same fella."
"Joshua's had 12 world title fights and his body of work looks more significant."
"I think if you put Joshua in the fight against Ngannou, I think you'd have got more."
Fury vs Ngannou reportedly generated 67,000 buys in the United States, whilst a figure of around 400,000 is being reported for the United Kingdom number.
The feeling is that this is due to the fact few if any expected it to be a remotely competitive affair, let alone the dramatic, razor thin fight that ended up taking place.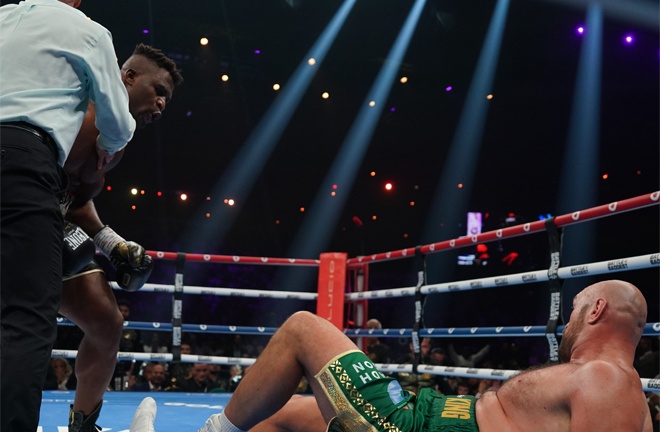 Ngannou scoring a third round knockdown of Fury will go down as one of the most shocking moments in the history of the heavyweight division, though it is one the WBC champion will do his best to remove from his memory.