Goodwin Boxing have been very busy recently announcing new signings and this shows no sign of abating with another exciting Heavyweight, Portsmouth's Shane Simon has joined the ever growing stable.
Shane joins Goodwin Heavyweight's : Dereck Chisora, "Big" Dave Abraham (5-0), George Fox (Debuts June), "The Dancing Destroyer" Jonathan Palata (Debuts 19 May) and Omar McKayle (1-0).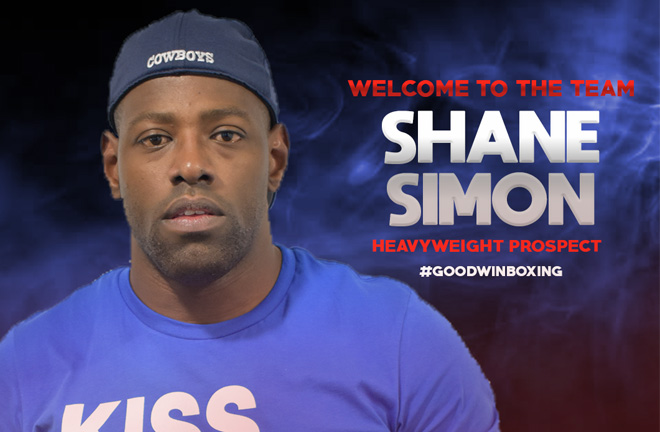 Shane boxed in the Army as was known as a fearsome puncher with a great skillset and will be bringing this to the Heavyweight scene.
Steve Goodwin was delighted to sign Shane "We have many boxers wishing to sign with us at present but we only sign those that we believe can win titles and go on to great things. Shane is one of those. The Heavyweight division within our stable is so exciting and we cannot wait for Shane to develop. Shane will be making his professional debut in September 2018 and it will be an exciting ride."