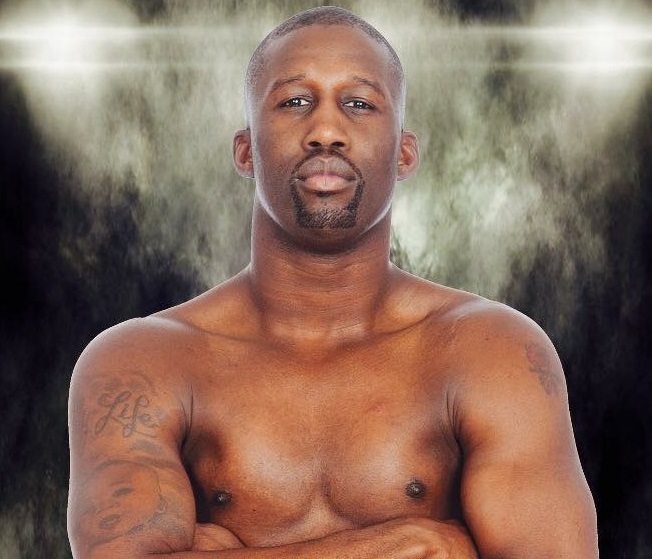 Thamesmead's Nathan 'Sugar Boy' Weise (11-5-2) will face Geiboord Omier (3-18-1) on July 9th on a Goodwin Promotions event at the York Hall in Bethnal Green.
The South Londoner will clash with the Nicaraguan national on the packed 'Epsilon' show that features the highly-anticipated headlining fight between Wadi Camacho (17-6) and Arfan Iqbal (11-0) for the vacant English cruiserweight championship.
The 32-year-old's 19th professional fight will be a four three-minute rounds contest at welterweight at 'The Home of Boxing' and will serve as just his first bout of the year.
Weise has previously challenged for the Southern Area title on three occasions and aims to get back in the title mix as soon as possible, hopeful a win on the 27th weekend of the year will set up another shot soon.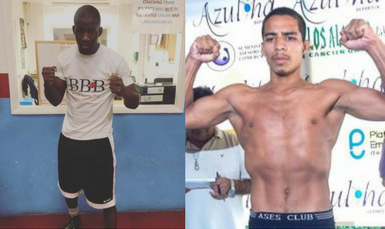 He commented, "All I want to do is get this fight out of the way. I'm not looking past this fight, it's only a four-rounder, but I know what I want to do after this fight."
First of all for Weise is the 28-year-old Central American, now residing in Barcelona, who travels to the UK for the second time this year, making it his sixth paid bout in Britain in his six-year-long professional career.
Weise observed his upcoming opponent, "He's tough, done well against Johnny Garton. I'm not going to try to stop him, just going to outbox him and get the rounds in."
The Thamesmead puncher has only managed to fight seven times in the past five years but has high hopes that a title shot is looming and will have one eye on the Southern Area welterweight contest taking place on the same show.
He confirmed, "I'll be watching the Erick Ochieng and Freddy Kiwitt Southern Area title fight on the same night because that's the fight I want next.
"I like and rate them both but I want that belt. I've got a few good fights left in me before I retire, I'll be 33 this Friday and I want to capture the Southern Area title and then I can look back and be happy."
Guided by Barry Smith and Harry Andrews in the thriving West Ham Gym in Plaistow, the facility is also home to Sonny and Pauly Upton, Larry Ekundayo, and Philip Bowes.
"This camp has been the best one in my entire professional career," Weise enthused. "Nothing's ever perfect, there's always niggles, but I've been training with Larry Ekundayo and it's been brilliant. We've been in the gym together and been going to the running track every Sunday.
"I can sometimes be hot and cold in training, and in fights, but I've been looking so good in sparring lately, been consistent, really focused, and I feel so strong and fit. "I also want to thank Pauly Upton, Siar Ozgul, Bradley Smith, Robert Asagba and Larry for all the sparring and getting me into shape."
He concluded, "It's only a four-rounder but I feel ready for the 10-rounds and the title fight now, so I know when I do fight for the belt that it's going to be spot on."
The main event promises to be an explosive clash between "Macho Man" Wadi Camacho and "The General" Arfan Iqbal for the English cruiserweight title.
Two-time Southern Area titlist and Prizefighter winner Camacho gets his second crack at English title glory after an unsuccessful challenge against China Clarke way back in 2013 in just his seventh bout.
Now under the tutelage of Terry Coulter and having won five of his last six fights, Camacho has enjoyed a career renaissance.
Iqbal is undefeated in 11 and has previously featured on Channel 5 when despatching former Southern Area Champion Leon Senior inside the distance. He has publicly promised to hurt Camacho in his first ever title fight.
The Southern Area welterweight title is up for grabs when Erick "The Eagle" Ochieng (16-7-1) takes on Freddy Kiwitt (11-1) for the vacant strap.
Kenyan Ochieng lost a split decision against John O'Donnell for the English title in his last fight and is confident of defeating the talented Liberian Kiwitt in what is a 50/50 clash.
The vacant Southern Area lightweight title is on the line when Jumaane Camero (4-1), 22 from Surrey, takes on former professional footballer David Birmingham (5-0), 36 from Portsmouth.
Camero's long, rangy arms and awkward style takes on the come-forward, aggressive Birmingham in another close contest.
Super-welterweight Adrian "A Star" Martin (4-0) takes on the experienced Jan Balog (11-35-1) for the International Challenge Belt.
Middleweight Diego Burton (4-5-1) tackles "The Genie" Justin Menzie (3-1-1) over 10-rounds in a non-title fight.
Two highly-rated talents make their pro bow in the form of welterweight Sam Gilly, from Rod Julian's RJ Gym in Loughton, and London's Tunji Ogunniya, debuting in the super-welterweight division.
A stellar undercard featuring undefeated prospects in welterweight Joe McCory (4-0-1), light-heavyweight Chris Davies (4-0), cruiserweight Mikael Lawal (1-0), middleweight Lewis Syrett (1-0), lightweight Liam Dillon (1-0), and welterweight Billy Allington (3-0).
For tickets to the next fight contact 07904 302 398
To follow Nathan Weise on Twitter click here @nathansugarboy
Comments
comments