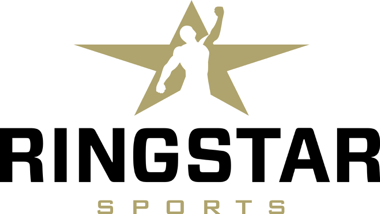 Ringstar Sports has added one of the most exciting prospects to emerge from the 2016 Olympic Games, super heavyweight gold medalist Tony Yoka.
"It is a great pleasure for me to welcome our first Olympic gold medalist, Tony Yoka, to Ringstar," said Richard Schaefer, Chairman & CEO of Ringstar Sports. "Tony's skills in the ring speak for themselves and combined with his tremendous charisma, he will transcend boxing and become a global superstar and ambassador for our sport in short order. I am pleased to work with Tony and his team to make his dream of becoming the undisputed Heavyweight Champion of the World a reality."
"I am very excited to embark on the next chapter in boxing and turn professional with Ringstar," said Tony Yoka. "I am committed to hard work and dedicating myself to the sport as I have done in the past and achieve my ultimate goal of becoming undisputed and unified heavyweight world champion. With Ringstar, I have the best promotional company and with Virgil Hunter, I have the best trainer in my corner. We will work as a team to get these belts and become the new face of boxing. My first fight will take place in mid-May in France after a three month training camp with Virgil."
Born in Paris, France, Yoka began boxing at six-years-old and was trained by his father Victor, a former professional boxer in the Congo. The 24-year-old stands at 6'7″ and is coming off a gold-medal-winning performance that saw him defeat Great Britain's Joe Joyce in the championship showdown in Rio.
Yoka came to the 2016 Olympic Games intent on winning gold and defeated fighters from Croatia, Jordan and the U.S. Virgin Islands on his way to the gold medal match.
Yoka first made a splash by winning the French Junior National Championship in 2008 and 2009 before claiming a silver medal at the 2010 Youth World Championships. He continued his rise to prominence by winning French National Championships in 2012 and 2014 while also defeating current heavyweight world champion Joseph Parker at the 2010 Youth Olympic games.
"I am thrilled to be able to work with Tony Yoka," said world renowned boxing trainer Virgil Hunter. "He truly is a rare talent who has tremendous potential and with only 24 years of age, he has the opportunity to become the future of our sport. The fact that he is moving his training camp from France to California shows how committed he is to boxing and I am committed to helping him fulfill his dream of winning the Heavyweight World Championship."
Added Jerome Abiteboul, President and CEO of French fashion brand Ünkut and CEO of Ringstar France, "I am very pleased to be part of the next chapter of Tony Yoka's career and help guide him together with Richard and our team from Olympic gold in Rio to the Heavyweight Championship. After evaluating many proposals, we decided to sign with Ringstar because Richard's track record in business and in boxing is unmatched and we fully share the same philosophy of empowering athletes and entertainers."