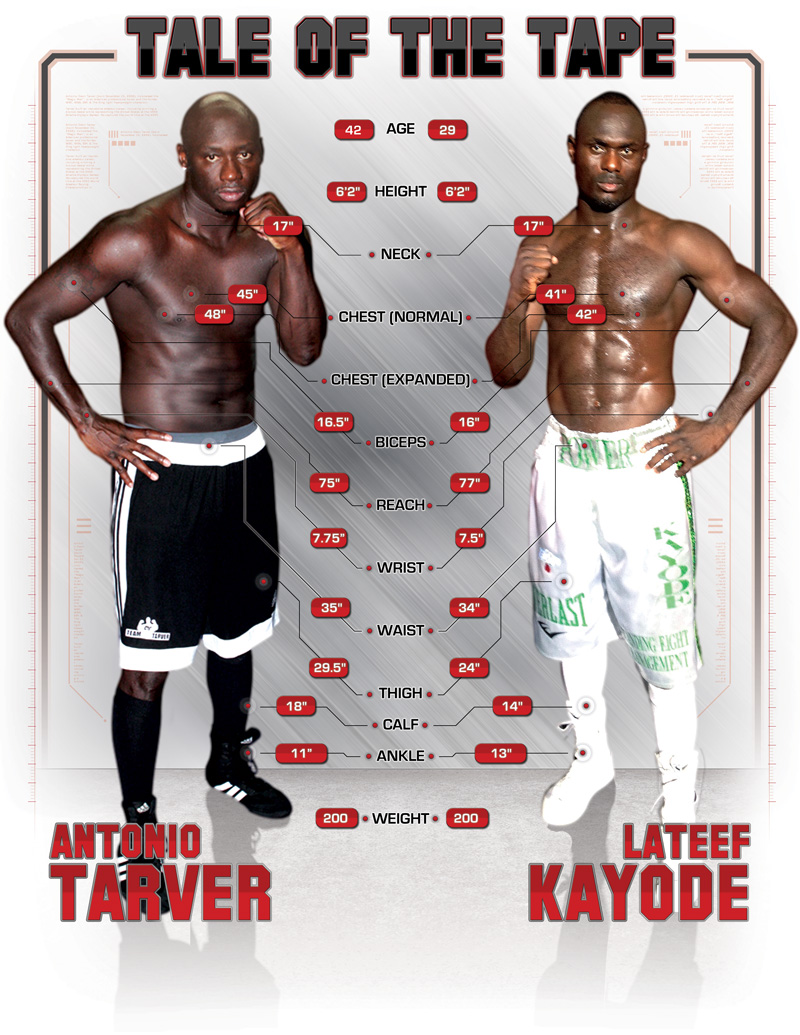 The Anatomy Of A Fight or as most would refer, "The Tale Of The Tape" gives you the physical measurements of a fighters advantages and disadvantages over the other. Only one will prevail when Antonio Tarver pits his athleticism, versatility and great defense against a young, hungry and power punching Lateef Kayode. But there is one thing that the "Tale Of The Tape" cannot give you, the size of a fighters heart, determination and will to win. And that's where this fight will be measured. Right here, check out the detailed picture and infographic for the Tarver vs. Kayode Tale of the Tape.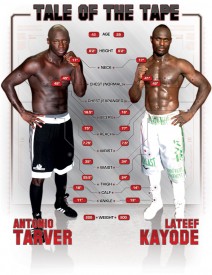 [Click on the image for full size]
What's interesting looking at the Tarver-Kayode Tale of the Tape measurements is that in some key muscle areas, Tarver is actually measured as the larger man. Of course, in all fairness, that could be a bit because he's a little bit looser at his age and at this weight, while Kayode is more muscled, but is also tighter and trimmer. Muscle size or appearance or not, the fight will really play out based upon how well Kayode can deal with Tarver's skill, and how well Tarver can deal with Kayode's power, if he happens to connect.