Terence Crawford (32-0, 23 KOs) makes his long-awaited debut at 147 pounds against WBO champion Jeff Horn (18-0, 12 KOs) this Saturday, June 9 in Las Vegas.
The fight was previously postponed due to a hand injury suffered by Crawford. However,  the venue was changed from Madison Square Garden in New York.
It will be the second defense for Horn after stopping WBO contender Gary Corcoran back in December. Horn originally won the title via unanimous 12 round decision over icon and future Hall of Famer Manny Pacquiao last July in Australia.
That shock victory made the final cut for Ring Magazine's 2017 Upset of Year and put the Brisbane native on the map.
"The Hornet", who took up boxing after being bullied as a teenager and formally worked as a physical education teacher, will look to duplicate that feat against his heavily favored challenger.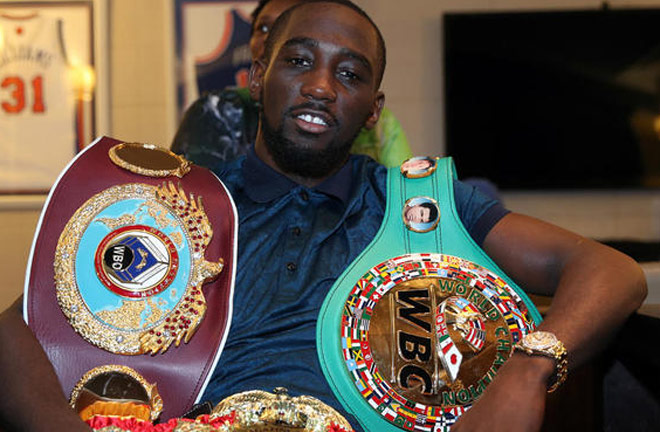 In the unfamiliar position of challenger is two-division world champion Crawford.
Widely considered one of the finest boxers of his generation, the man simply known as "Bud" made history last August in knocking out Julius Indongo to become the undisputed junior welterweight champion. Crawford soon relinquished his titles to hunt bigger game at welterweight and became the mandatory challenger for Horn.
It is an eye-catching fight between a perennial pound for pound boxer and an unheralded champion looking for respect.
Despite the lop-sided consensus among most bookmakers that the American will likely defeat Horn, Crawford is not overlooking his tough Australian opponent.
"I tell everybody Jeff Horn is a real crafty type of guy," Crawford told BoxingScene.com. "On the outside, you look at him and you don't think much of him. But then, when you're inside the ring with him, he's strong, he's durable, he's off rhythm and he's got a different type of fighting style that can beat anybody on any given day. You have to be prepared for anything from him come fight night."
It is a wise approach considering Horn's size advantage, strength and power.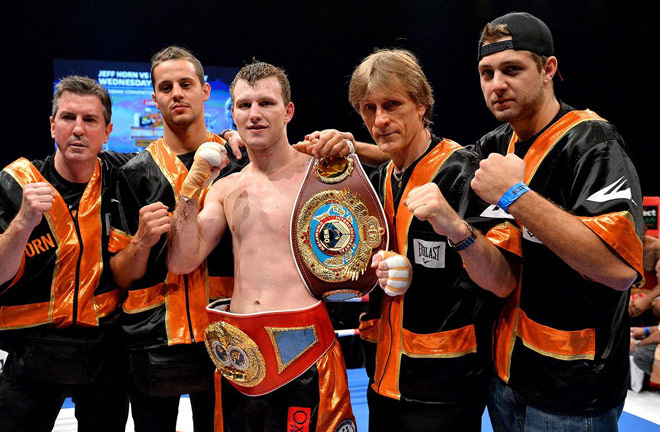 The 30-year old Horn is not your typical professional boxer as alluded to earlier. He is not a gym rat and had no grandiose plans of becoming a world champion prior to putting on the gloves.
Yet Horn, under the tutelage of trainer Glenn Rushton, has developed into one of his country's best active fighters.
The 5'9" Aussie throws accurate powerful shots and slips punches very well despite his limited athleticism. Horn is also an extremely tough and resilient opponent. Moreover, this was evidenced by the pounding he endured and rallied from against Pacquiao.
But Horn has never shared a ring with anyone approaching Crawford's brilliance and that includes Pacquiao, who is a shell of his former destructive self.
The experienced Omaha man has dealt with many different styles though none quite as unorthodox as the one that Horn presents. He puts punches together seamlessly, exercises great patience. His temperament and complimentary firepower to end matters in violent fashion.
Horn's best shot at victory is to make this a true brawl. Horn has indicated as much in warning Crawford that he intends to fight like a "mongrel" when the two face off on Saturday.
I like Horn's self-belief but his resume is too thin at this stage to convince me that he can defeat an elite fighter in his prime like Crawford. He was comprehensively outboxed by an aging albeit dangerous Pacquiao for nearly the entire fight. He was awarded what many still believe was a gift decision.
Experience can be a cruel teacher especially against one of the best pure boxers in the world fighting outside of your homeland for the very first time.
Prediction: Crawford schools Horn as expected and stops him late on facial cuts.