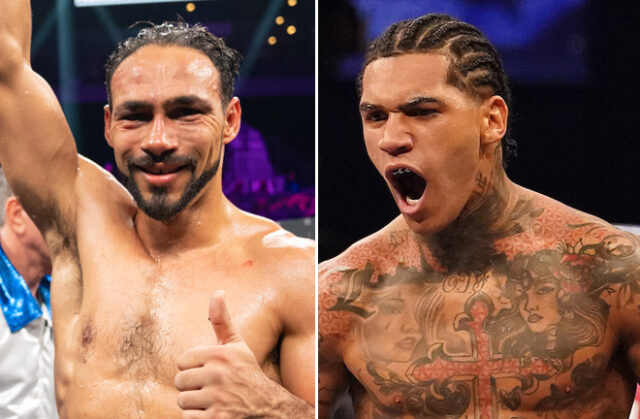 Keith Thurman has not ruled out a future showdown with Conor Benn and insists he is open to facing the rising welterweight talents.
Benn has called for a clash with Thurman in recent weeks and the undefeated Brit's Promoter, Eddie Hearn has named the American as a top target, although negotiations are continuing for a meeting with Chris Eubank Jr on October 8 in London.
'The Destroyer' recently took to Instagram live to explain why he is doubtful of fighting the former unified welterweight world champion, who recently said he would not be a gatekeeper to young fighters coming through the division.
"I believe Thurman gets filled in," Benn said.
"There's a reason why he's biting to nothing. And, you know, you can't really blame him to be honest. Thurman's like—he may as well retire.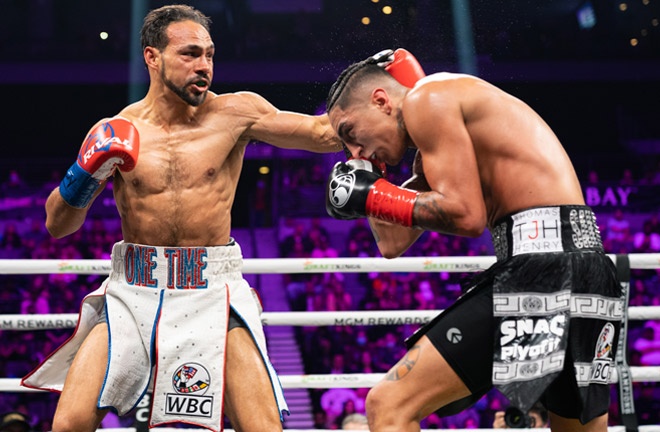 "He says he's not fighting no crop coming through, but yeah, he wants the big names. Obviously, listen, I'm probably someone that's one of the biggest names in the welterweight division.
"Definitely a frontrunner, anyways. The fact that he don't want to take that fight surprises me a little bit.
"But I'm obviously—the risk-reward with me, he don't see it right."
However, Thurman who returned in February after two-and-a-half years out with a unanimous decision win over Mario Barrios, admits Benn could be a future foe of his if the contract meets his expectations.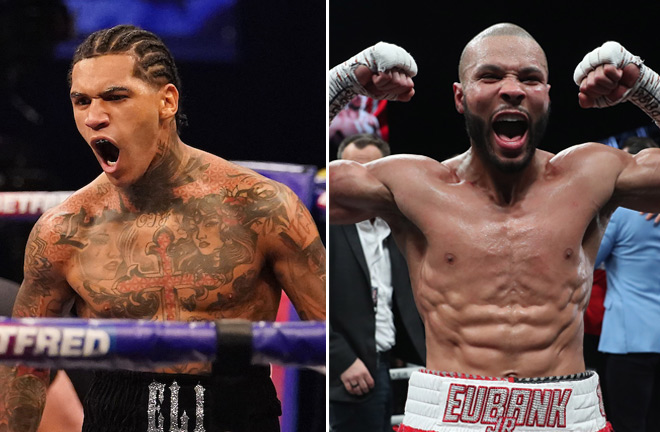 "I think I had to google what his face looked like," Thurman told Fight Hub TV.
'So I kind of have an image now.
"He's a London boy? A European fighter?
"Seems like he's got a decent boxing background, coming from a fighting family and everything.
"I don't know enough about the kid. But you see, I was inactive. I really wanted to have a fight this summer. So the fact that didn't get to manifest, that's why I'm getting my weight ready, because we're going to have something before this year is over.
"But anybody who is saying my name, y'all know what to really do.
View this post on Instagram
"Talk that ish if you wanna talk that ish, you know what I'm saying? If you talk it hard enough I might have to talk back, because I can only let people say so much.
"I might have done three days of silence, but doesn't mean I'm out here trying to be silent.
"At the end of the day I'm all about good fights, I'm all about the contract.
"If his management has a contract and a legitimate pay day. Any time they say 'Thurman don't want to fight this fighter,' I'll fight all the young fighters, I'll fight them all.
"It's Thurman vs the world, I don't know what y'all know about boxing. It's Thurman vs everybody.
Keith Thurman has a message for the young welterweights 😳 pic.twitter.com/M66eDZkHeY

— ESPN Ringside (@ESPNRingside) July 28, 2022
"The only thing is I love great fights. I love good contracts, so if the money is there on the table and the date is good and we can make it happen.
"I've never fought overseas, it might entice me, I love doing something new.
"This life is a journey. I've been a world champion, because we get respect all around the world.
"This boxing runs deep all around the globe. So I love good fights, man.
"I just schooled one young blood, I don't mind."