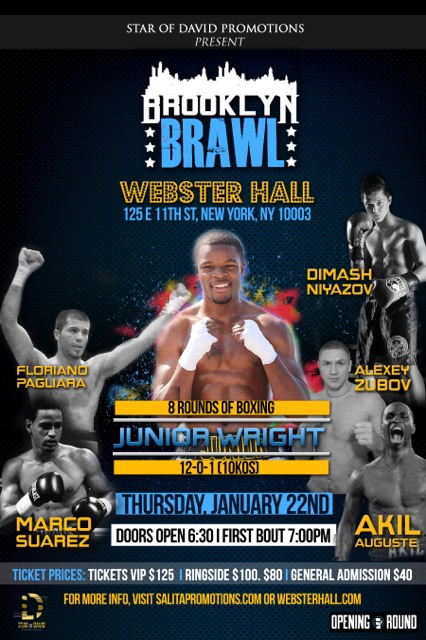 Boxing and law enforcement working in tandem have a long and admirable history. Police Athletic Leagues have provided a haven for wayward youths, and allowed at-risk youth and law enforcement personnel to interact and form bonds which prove personally beneficial, and also help strengthen fragile communities.
With that in mind, promoter Dmitriy Salita and his headliner on the Thursday, Jan. 22 pro boxing card at Webster Hall in Manhattan are teaming up to honor the memories of the two NYPD officers slain last month in a tragic incident.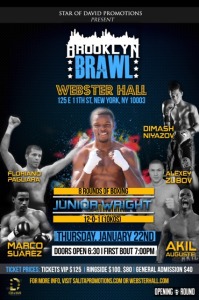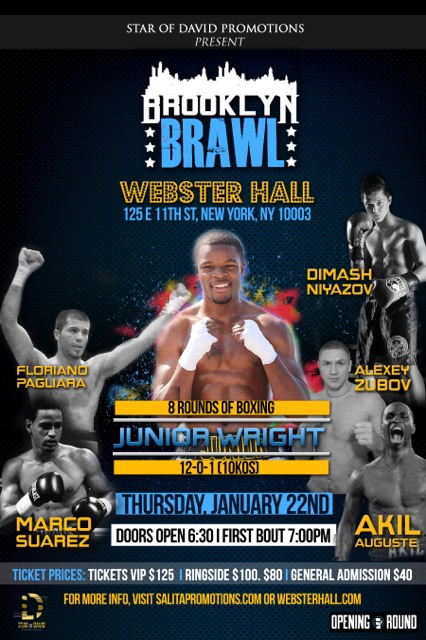 Junior Wright is a 12-0 cruiserweight, with 10 KOs, who fights tough Texan Rayford Johnson on the Salita show. He stepped up and decided he wanted to do his part to honor the cops' memory, and also smooth out the trauma in the community, perhaps aid in minimizing the friction between cops and youth in some disadvantaged neighborhoods.
"I heard about the two New York City police officers that were ambushed in December and all the trouble that's been going on," Wright said. "I grew up in Chicago and all that comes with it. All my dealings with the police have been above board. They've helped me a lot with my career." His manager Steve Clemente is a 25 year veteran of the Illinois State Police while co-trainer Pete George recently retired after nearly 30 years as a suburban Chicago police officer. With that, Junior has dedicated this fight to the memory of N.Y.P.D. officers Wenjian Liu and Rafael Ramos.
When Salita heard the plan, he was more than happy to come on board. "Junior is a great role model," Salita said. "He is hard-working, determined and focused on making a positive influence through boxing."
N.Y.P.D. officers who attend Thursday night will receive a half-price ticket.
"We will also have a ceremonial 10 count for the fallen heroes before the main event," said Salita.