Undefeated Archie Ray Marquez Meets WBC Latino Super Lightweight Champion Juan Santiago in Co-Feature:
Two fighters coming off huge wins and riding impressive winning streaks will meet in an all-important stepping-stone matchup in a 12-round junior welterweight main event on ShoBox: The New Generation on Friday, Oct. 1, LIVE on Showtime. Current USBA light welterweight champion, Tim "The Pit Bull" Coleman (17-1-1, 4 KOs) of Baltimore, Md., takes on two-time Venezuelan Olympian Patrick "El Elegante" Lopez (20-2, 12 KOs) at the Chumash Casino Resort in Santa Ynez, Calif. In the co-feature, undefeated Archie Ray Marquez (9-0, 1 ND, 6 KOs) of Albuquerque, N.M., faces off against Juan "Chago" Santiago (13-4-1, 8 KOs) of Denver, Colo., in an eight-round lightweight bout.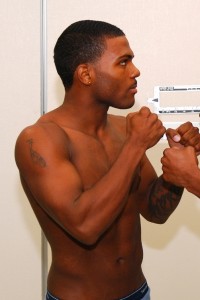 Coleman, 26, is coming off a 12-round decision win against former world title challenger and hometown favorite Mike Arnaoutis in New York in his last fight on Dec. 3, 2009. He has won three fights in a row since his only loss in October, 2008. The steady southpaw Lopez, 33, was impressive in his third-round TKO win against previously undefeated prospect Prenice Brewer in his last fight on Aug. 6.
"Coleman-Lopez is a good boxer-puncher matchup, and it's coming at the right time," SHOWTIME expert analyst Steve Farhood said. "Coleman is on the rise. This fight has real meaning as a crossroads matchup and the winner is going to be in commanding position to take the next step."
The fifth-year pro Coleman is currently ranked No. 15 in the IBF and No. 18 in the WBC at 140 pounds and will be making the first defense of his USBA light welterweight title. He has been working with famed trainer Roger Mayweather in Las Vegas.
Coleman was reluctant to lavish praise on Lopez. He said, "I guess [Lopez] is a strong guy. He went to the Olympics twice. I don't know; I feel like if I lived in Venezuela, I would have [gone] to the Olympics twice, too." Coleman's only loss came on ShoBox on Oct. 3, 2008, against undefeated prospect James De la Rosa.
Lopez, also a five-year pro, honed his skills in the amateur ranks where he had 280 fights.  He competed in the 2000 and 2004 Olympics and won a gold medal at the Pan American Games in 2003, beating Lamont Peterson in the quarterfinals. He is currently ranked No. 10 in the WBA at 140 pounds. Lopez, who currently resides in Londonderry, N.H., has won five fights in a row since his last loss in April, 2009.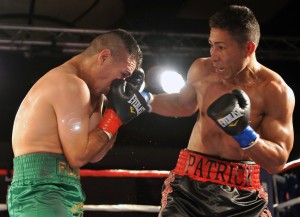 "I saw Tim Coleman fight Mike Arnaoutis," Lopez's manager and trainer Julio Pena said. "I have a lot of respect for every fighter. I know that he's being trained by Roger Mayweather, which is pretty good. It makes me feel like I really want to work harder for this one because of all the respect we have for the Mayweather people. But at the end of the night, it's not the trainers – it's the fighters."
The co-feature pits the unbeaten Marquez against Santiago in a match that Farhood says he's looking forward to. "Marquez-Santiago is also a boxer-puncher type match," he said. "Santiago proved his toughness on ShoBox against Vernon Paris, and Marquez will be looking to do what he does so well –moving and changing angles. This fight will be a very interesting contrast in styles."
ShoBox fans last got a look at Marquez on Jan. 29, 2010, in his hometown of Albuquerque where he won an eight-round unanimous decision against Derrick Campos in a dominating performance and his biggest win to date. Known for speed and versatility, Marquez always comes into fights in top condition and like Lopez, has a strong amateur background.
"I'd say I'm a boxer-puncher," Marquez said. "Whatever they bring, I can adjust to it. I can jab and move around, use a lot of angles, and sometimes I go forward. It all depends what the fighter brings to me."
Marquez, 22, is also familiar with the surroundings at Chumash as he fought there on Dec. 4, 2009, winning a six-round majority decision against Andres Ledesma.
Santiago, 25, has fought 12 times in his home state of Colorado and has some nice upset wins against the likes of previously undefeated Washington, D.C. prospect Ty Barnett (first round) and a seven-round unanimous decision against previously undefeated Jose Morales. In his last fight on June 26, in Sheridan, Colo., he knocked out Donaldo Holguin. In his previous loss on ShoBox on May 14, he lost an eight-round split decision against Vernon Paris at Chumash.