Anthony Tomlinson believes he is on the verge of breaking through into the British Welterweight scene and insists he is a gamble for his rivals.
Former Central Area champion, Tomlinson (12-0, 7 KOs) is targeting a return to the ring in an eight rounder in March, having not fought since stopping Stewart Burt in the ninth round at the Sheffield Arena in February.
The undefeated Sheffield man, who has recently moved back to his old amateur gym, following an amicable split from trainer Stefy Bull is fully confident he will be considered amongst a thriving British scene, which includes Conor Benn, Josh Kelly, Chris Kongo and Michael McKinson to name a few.
"I can't wait to show everyone what I've been learning," Tomlinson told proboxing-fans.com.
"I feel like my next fight could be a massive breakthrough fight.
"I feel like I'm a massive risk to all these kids that are in the top ten of the Welterweight division.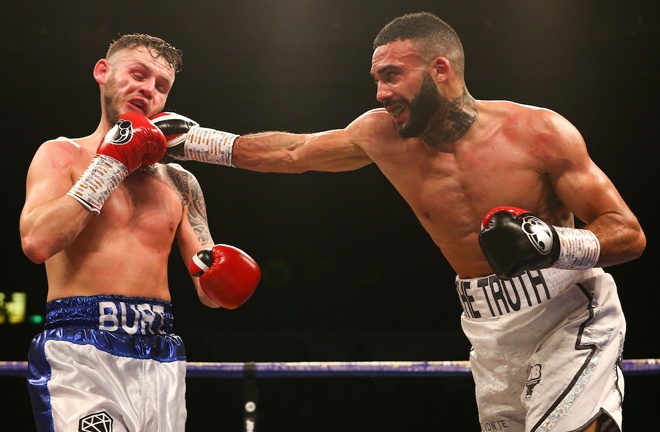 "If you look at me, like you say, I'm a big puncher, I can fight, I leave all my heart in the ring and like you say, I won't turn no fight down.
"I don't really bring much to the table, because they have the platform and they have the belts and stuff like that, so for them to get beat by somebody like me, that's going to push them right back, but that showcases to everybody what I can do and I'm more than capable to mix it with the best in Britain."
View this post on Instagram
On Monday, the British Boxing Board of Control announced that the sport would return in the UK in mid-February, following their decision to suspend shows during January, as a result of a rise in Covid-19 cases.
Florian Marku's clash with fellow unbeaten contender, Rylan Charlton is among the fights set to be rescheduled when Promoter Eddie Hearn announces his February-April schedule on Friday and the 29-year-old has reiterated his desire to face the winner.
"Yeah, more than definitely [I'd face the winner]," Tomlinson added.
"You take your boxing career in stages and I believe what everybody else says, these kids in the top ten might want me to beat your Markus and Charltons.
"I did a cheeky tweet to Eddie [Hearn] saying let me have the winner of Marku and Charlton, as a warm-up for a proper fight.
Hi @EddieHearn hope you're OK?
Just seen you have signed another welterweight i would beat
I'll take the winner of @FlorianMarku92 vs @CharltonRylan as a warm up for a proper fight 📝

— Anthony Tomlinson (@anthonytruth08) December 16, 2020
"But, like you say I'm a fighting man, there's not no fight I won't turn down and I think everybody knows I'm going to turn up to fight in the Welterweight division and I don't turn no fight down.
"They haven't really proved nothing in their careers and what I've done in my career, I'm the A side on that side.
"So I believe that I've got a lot to lose by fighting one of them if I lost to them, so like you say they have to beat somebody like me and I have to beat somebody like them."
Tomlinson was full of praise for his compatriot, Conor Benn who secured an impressive win over Sebastian Formella in November and 'The Truth' believes 'The Destroyer' deserves the admiration he has received.
"From watching Conor Benn, you've got to have a lot of respect for what he's doing now.
"We were all calling him out at the start and everybody wanted to fight Conor Benn, but you know what, he's got his own plan what he needs to do.
"We can all keep saying that, 'we want to fight Conor Benn, we want to fight Conor Benn, but all respect to him.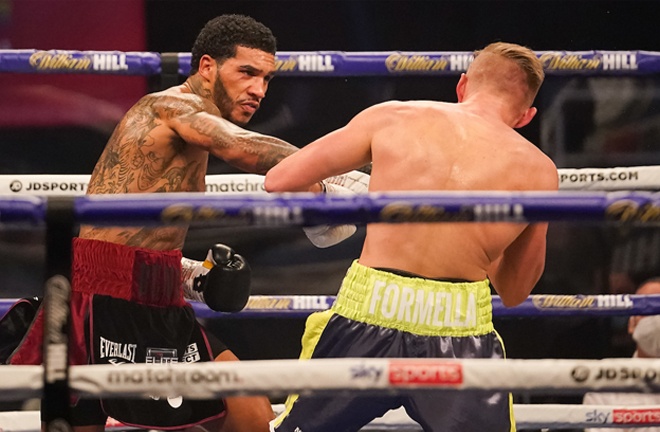 "I like everything about what he's doing, he's working hard in the gym and he deserves everything that he gets.
"The performance what he did with him [Formella] he outclassed him, really sharp with his jab and that, it was unbelievable to be quite honest and it was a great watch."
Watch the full interview with Anthony Tomlinson below where he decides his number one Welterweight, discusses the red-hot Lightweight scene and his previous sparring with former IBF world champion, Kell Brook: