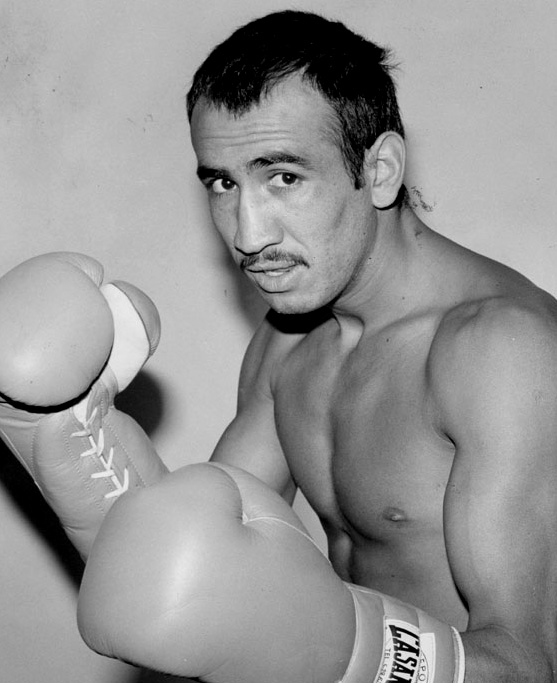 The Ten Greatest Bantamweight Boxers in History
Bantamweight is a division that has seen many ebbs and flows during its history. Sometimes it's hot, sometimes it's not. One constant, however, is that this division constantly churns out compelling fighters. While the Top 10 might not be able to compete in terms of star-power with some of the more glamorous divisions, 118 has perhaps the deepest Top 30 of all divisions. No less than two dozen bantamweights can make a case for being on this list.
Here are the ten best to ever do it at bantamweight, and as always, feel free to chime in with your comments, opposing views, or maybe even agreement.
1. Carlos Zarate (1970-1988)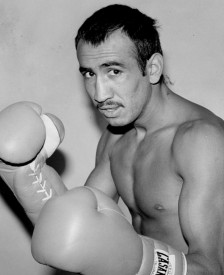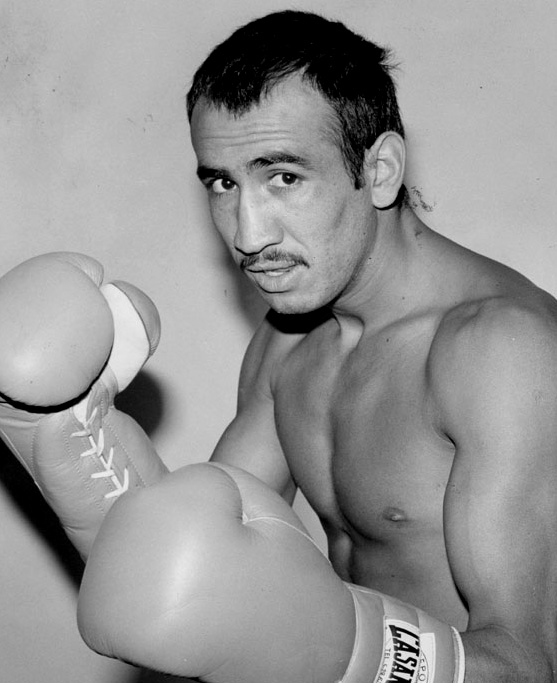 Though not often given the top spot in all-time bantamweight rankings, one cannot argue that Zarate was the most dominant of all Bantamweight Champions. Let's get this out of the way early–he didn't lose to Lupe Pintor. The 1979 decision might have gone Pintor's way, ended Zarate's reign, and sent him into a 7-year retirement, but Zarate really won that fight. One judge had Zarate up by 12 points, while the other two blew it. When he moved up in the middle of his reign to fight Wilfredo Gomez, it didn't go so well. Other than that, he killed everything. At 118, he never lost in most people's eyes and only Pintor and one other fighter during his build-up years ever lasted the distance.
In his pinnacle moment, he shined. His opponent was feared WBA bantamweight champion Alfonso Zamora, who entered the fight with a record of 29-0–all by knockout. Zarate brutalized him savagely in the 4th round. While Zarate fought some high-quality contenders, there are bantamweights who have faced better. But he faced enough excellent competition to give ample credence to his eye-popping stats.
Check out our entire collection of the all-time best fighters by weight class, as well as the breakdown of how these lists were made and what factors were included.
2. Eder Jofre (1956-1976)
The greatest ever at 118 in a lot of people's minds. It's an entirely justifiable placement, as Jofre was a uniquely-gifted and dominant fighting force–the greatest fighter to come out of South America with the possible exception of Carlos Monzon. Jofre, though known for his smarts and skill, ended all 9 of his title fight wins inside the distance. He beat a slew of high-quality challengers, none of whom ever appeared to look the winner against the Brazilian boxing genius.
After beating the best that Europe, Asia, the U.S. and South America had to offer, Jofre's record stood at an incredible 47-0-3. He dropped a pair of decisions to Fighting Harada and then abruptly retired. Like Zarate, he emerged after a lengthy layoff, but unlike Zarate, he went on to add a lot to his resume, winning world title honors at featherweight. The Harada decision losses were the only setbacks in his 78-fight career.
3. Terry McGovern (1897-1908)
Again, it can be difficult to fathom the careers of men who fought in McGovern's era. Boxers would rarely defend their belts, as they sat on their titles for years. Some championships weren't considered terribly important. The structure of the sport was completely different. It was rare at the time, but McGovern at his best was a wrecking ball. From 1899 when he won the title with a first-round stoppage of Pedlar Palmer to 1901, he was a juggernaut. He knocked everyone out and usually in very short order.
Among the luminaries that filled his resume were Harry Forbes (KO 2), George Dixon (KO 8, W 6), Frank Erne (KO 3), and lightweight legend Joe Gans (KO 2). His power was as pure as seen in any fighter from this era. While he doesn't have the extended reign of some others on this list, McGovern was as dominant as they come.
4. Manuel Ortiz (1938-1955)
One of the greatest bantamweight champs ever. When there was only one champion per division, Ortiz reigned twice. From 1941-1946, he lost only one of 46 bouts and that was to Featherweight legend Willie Pep. During that streak, he was unbeaten in 14 world title bouts, making for quite an impressive run of success. After losing the title in 1947 to Harold Dade, he came right back and beat Dade to reclaim the belt and ran off 4 more defense before losing it for good against Vic Toweel in 1950. He didn't face the best era of bantamweights and he was inconsistent, especially during his second reign. But he was the most presidential of all bantamweight kingpins.
5. Ruben Olivares (1965-1988)
One of the most entertaining fighters ever, "Rockabye Ruben" is a legend in Mexico and to the lucky fans in Southern California who saw him ply his trade. He did so with a heavy hammer. Olivares was one of the fiercest punchers at 118, wielding a deadly left hook that left many bantamweights struggling to regain their senses. Crushed respected champion Lionel Rose in 5 rounds to take the title in 1969. After two high-quality defenses against Alan Rudkin and Chucho Castillo, he lost the belt to Castillo in 1970 on cuts.
Olivares beat Castillo in the return match to regain his belt in 1971 and then registered 6 straight knockouts, including stoppages of challengers Kazuyoshi Kanazawa and Jesus Pimentel. Lost the belt to Rafael Herrera in 1972 and then went on to have considerable success at featherweight. In 88 wins, Ruben had 77 knockouts.
6. Panama Al Brown (1922-1942)
A bantamweight with the same reach as Joe Louis and Max Schmeling, Brown was a freak of nature–perfectly proportioned at nearly six-feet tall. He was Bantamweight Champion from 1929-1935 and a hard-hitting, fast, and skilled 118-pound king. Brown was criticized for his unwillingness to defend his title once he won it, as he competed more in the featherweight division. But he was the best bantie of his era and in a mythical tournament involving everyone on this list, he would not be a bad choice to win.
7. Pete Herman (1912-1922)
An overlooked great who led the first era of great bantamweights to the forefront, helping legitimize the division in the process. After their first fight ended in a draw, the diminutive Herman beat the great Kid Williams to lift the bantamweight crown in 1917. In an era of newspaper decisions, Herman still managed to best the likes of Johnny Coulon, Joe Lynch (twice), Williams again, and numerous others. Finally lost the crown in 1920 to old nemesis Lynch. But in 1921, he went to London and knocked out the great Jimmy Wilde (133-2-1), setting up a title-regaining effort against Lynch, becoming the first Bantamweight Champion to regain his throne.
8. Orlando Canizales (1984-1999)
A fighter who isn't given enough historical respect, despite resounding stats. Working against him is the fact that he only held a third of the title and never unified. In addition, he lacked the signature fights of boxers you normally associate with Hall of Fame status, which Canizales possesses. However, Canizales was a fighter who mixed brains and great skills with a touch of power that led to an unbeaten run at 118–making him the only person on this list who can claim undefeated status in this division. Canizales won 17 world title fights at 118 and reigned from 1989-1995. While his competition was not as great as others on this list, Canizales twice beat very tough Englishman Billy Hardy, avenged a flyweight defeat to '84 gold medalist Paul Gonzalez, and knocked out dogged and unbeaten challenger Clarence "Bones" Adams. A pleasure to watch, especially for those who value craftiness and cleverness.
9. Joe Lynch (1915-1926)
Angular bantamweight great was a rugged and resourceful battler who wreaked havoc during one of this division's best eras. He was never knocked out in 157 fights. He fought in an era of no-decision bouts, though when it really counted, Lynch usually delivered. Among the big names he conquered were Monte Attell (KO 8), Kid Williams (KO 4), Pete Herman (NWS 10, W 15), Memphis Pal Moore (NWS 12–Twice), Abe Goldstein (KO 11), Johnny Buff (KO 14), and many others. Lynch could hit hard and thrived against a tough era and roster of opponents.
10. Memphis Pal Moore (1913-1930)
Moore is another overlooked battler from the golden era of bantamweights. Stopped only once in 256 fights. On the way up, he beat Kid Williams, Jack Wolfe, Frankie Burns, among others. In 1918, defeated 123-1-1 Jimmy Wilde. In 1919, he beat Pete Herman. After a rough patch, his greatness resurfaced in 1921with NWS decisions over Joe Lynch and Johnny Buff. Moore won two newsies over future bantamweight great Bud Taylor in 1922 and beat Lynch again in 1923 and 1926. Moore fought draws with lightweight champ Sammy Mandell and Jimmy McLarnin.