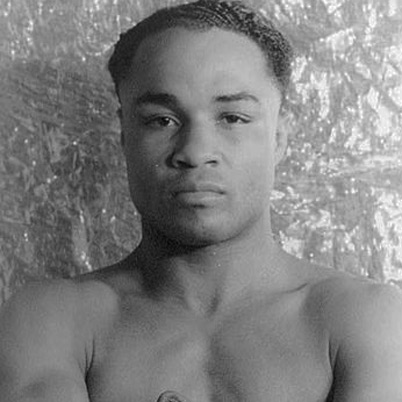 The Best Boxing Brawlers & Inside Fighters All-Time
To finish off my series of favorite fighters with different fighting styles, here I will talk about inside fighters. These are generally the fan-favorite fighters, the ones which create excitement throughout the sport. Whether or not they are good, great, bad, or whatever their skill level may be, it's easy for the casual fan to enjoy their style. Of course, many casual boxing fans only tend to enjoy these brawling and battling warriors.
Also See:
Inside fighters must be tough. They have to be willing to give and take. It's constant pressure in every fight. Brawlers will take the fight into their own hands and hope to not let the judges determine the winner. There are so many examples in the history of boxing when a brawler is getting beat round after round, but their relentless pressure eventually gets to their opponent and wins them the fight via knockout.
A good chin and good power is a great combination for success with this style. The fighter doesn't always have to be the best boxer in the ring, but their determination and will must be at a sheer higher level than their opponent.
With all of that said, here's a list of my 10 favorite inside fighters of all time: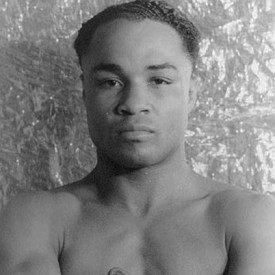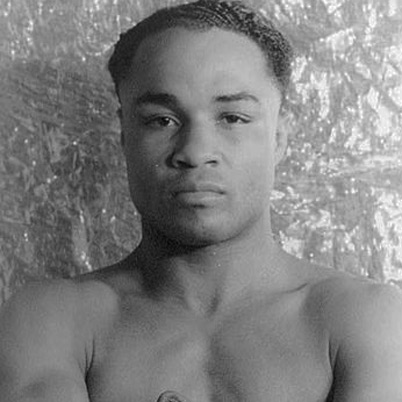 Henry Armstrong: Homicide Hank epitomized what a great inside fighter can be. This guy was in your chest all night long. Nothing was going to back him up. This style makes his feat of winning the title in 3 different weight classes at once even more impressive. That means that he wasn't just boxing pretty around his opponents. He was actually bullying bigger guys.
Rocky Marciano: He was never out of a fight. No matter how far down he was on the scorecards, his chin wasn't going to break and his power wasn't going to diminish. Although his skill set seems to be underrated by many, his "no quit" attitude was probably his greatest strength and the reason why he went undefeated in his career.
Julio Cesar Chavez: There is a reason why it took 90 professional bouts to lose a fight (although there were a few controversial fights among that time). It was more than him not giving up. His body attack would wear his opponents down to a point that they had a hard time lasting the distance.
Jack Dempsey: Dempsey didn't get babied like many fighters today. It was his fight through his poverty that made turned him into the Manassa Mauler. He had fights early in his career where he didn't have the money to even eat days before a fight. His battle through life to get to the top of the boxing world is a likeness to his style in the ring.
Gene Fullmer: In an era with some great middleweights, Fullmer took on the best and proved his greatness. Even though the great Sugar Ray Robinson wasn't in his prime when they fought, he was still a great fighter. With that being said, Fullmer imposed his will on Robinson in their first fight to win the middleweight title. He also won it again later in a fight against the always tough Carmen Basilio.
Jake LaMotta: The first man to beat Sugar Ray Robinson and the only man to do it while Robinson was in his prime. Also a man who had a chin literally made of steel. He didn't have all of the physical advantages of other fighters. He wasn't too tall and had short arms, but that didn't stop him from giving his all every time he entered the ring and usually getting the better of his opponent.
Mike Tyson: There isn't much to say about Mike Tyson which hasn't already been said a thousand times. His style made boxing popular during his era. Everybody wanted to watch his fights. He has become one of the few fighters to ever reach such great world popularity. We all know who Mike Tyson is and what he did for the sport.
Joe Frazier: Joe Frazier will always be connected to Muhammad Ali. He sometimes gets so connected to Ali that we can forget about his amazing run through the golden era of heavyweights. I would strongly encourage everybody to go look at the list of fighters he fought and beat. His only losses came to Ali and Foreman, both of which are in the top few heavyweights of all time. Frazier was like a wrecking ball during his run as champion.
Carlos Ortiz: The Lightweight division is so historically stacked with good fighters and Ortiz sometimes gets lost in the mix. He fought and beat great fighters during his career. His fights are always exciting to watch. He fought everybody that was in his way, including the high risk low reward fights.
Evander Holyfield: Holyfield is a warrior. His career is filled with fights where nobody believed in him whether it was because he was too small, not experienced enough, too old, or fighting somebody too good. This never stopped him from trying. He usually came out on top of those fights. Holyfield was the man that beat up the bullies.