The recent passing of Hall of Fame trainer Angelo Dundee reminds us of just how important having the consistent services of a top notch coach can be in the career of a fighter. While boxing has many instances of fighters who clearly won a given fight because of their own determination or tactical judgement, the trainer is always in the background as the man who helped bring that fighter to his physical peak and sharpened his skills. In other instances, the trainer is decisive and makes the difference between victory and defeat, either by motivating their man, crafting the winning game plan or shrewd, unorthodox corner tactics. Angelo Dundee's storied career provides several examples of just what a world class trainer can do for a boxer, and also shows how such a trainer is often at least as influential on the history of the sport as any one of his charges.
1. Cassius Clay vs. Sonny Liston I – The story of this 1964 fight has been retold many times. The 22 year old Clay (later Ali) came back to his corner after the 4th almost blinded by an astringent applied to the gloves of Liston. He was clearly panicked and even spoke of stopping the fight. It was Dundee who reminded him of what was at stake, and pushed him back out into the fight with clear instructions to stay away from Liston. In my mind, it has always been clear that if Ali hadn't received a good talking to from Dundee at that moment, he would have gone back out even more anxious, more muddled and less sure of himself against the second-hardest puncher in boxing history. That night, Angelo Dundee literally saved Clay's career.
2. George Foreman vs. Michael Moorer: Foreman made one of the wisest choices of his career in hiring Dundee for his second run as a heavyweight contender, and working with Dundee really paid off in the Moorer bout. One little known fact is that Foreman perfected the use of the cross-armed guard under Dundee's tutelage, which helped him block more effectively and make up for his lack of mobility. Add that to the magnificent conditioning Foreman enjoyed in his fight with Moorer, and it is easy to see how Big George was able to absorb a terrific beating from Moorer and still have enough left in the gas tank to capitalize on Double M's mistakes. Dundee helped Foreman win back the title and become the oldest heavyweight champion in history.
3. Willie Pastrano vs. Harold Johnson: The role of Dundee in preparing Pastrano for his victory over World Light Heavyweight Champion Harold Johnson cannot be understated. The much underrated Johnson was the bitter arch-rival of the more famous Archie Moore, and in my opinion one of the greatest light heavyweights who ever lived. Pastrano was a gifted boxer, but very lazy in the gym, and without Dundee it is hard to see how he could have scored even a narrow upset victory over a man, Johnson, who was brilliant and determined to hang on to his belt. Dundee made Pastrano the best fighter he would ever be that night, and without Dundee I can't see Pastrano ever winning a world title.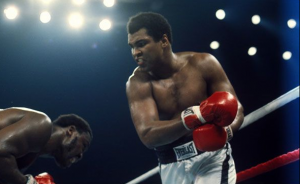 4. Muhammad Ali vs. Joe Frazier III: Just as Dundee was the psychological stabilizer that helped Ali prevail over Clay, he was the buttress that kept Ali going through the hell of the Thrilla in Manilla. Dundee was the man who knew that if Ali was hurting, Frazier was hurting worse. If it hadn't been for Dundee fanning the flames of Ali's will to win, the results of this classic bout might very well have been reversed. People mostly remember trainer Eddie Futch throwing in the towel and saving Frazier, and forget that Dundee helped his man to victory by doing exactly the opposite.

5. Cassius Clay vs. Henry Cooper: For years the British would exult over how "'Enry's Hammer" of a left hook nearly knocked out the great Ali in 1963. Stories abound of Dundee pouring ice into Ali"s shorts or giving him smelling salts, but what is known for certain is that Ali's trainer exaggerated a tear in one of Ali's glove, creating confusion and a 65-second delay that clinched Ali's recovery.

6. Jimmy Ellis vs. Jerry Quarry: In another display of excellent preparation and a masterful game plan, Dundee led Jimmy Ellis to a win and half the heavyweight title over Jerry Quarry. Ellis was a speedy boxer, and in Quarry he was fighting a well-rounded boxer-puncher of equal size. I have a hard time seeing Ellis surviving Quarry's mixture of skill and power without the assistance of Dundee, and without that win Ellis would never have won the world title.
7. Muhammed Ali vs. George Foreman: Legend has it that Dundee loosened the ropes of that Kinshasa, Zaire ring before the legendary Rumble in the Jungle. Reports conflict as to whether Dundee actually did that, and it is unclear if there was a "Rope a Dope" strategy going into the fight or if it was partially or completely improvised on the spot. For those reasons, Ali's shocking win cannot rank higher, because it is far from certain how important Dundee was in making it happen. Even so, Dundee was the man who brought Ali up to the condition that could absorb Foreman's fury, and might very well have been the only man in Ali's corner who thought they could beat Foreman, the undefeated human wrecking ball.
8. Ray Leonard vs. Tommy Hearns I: Leonard won this fight largely on his own, wisely turning puncher rather than trying to out-box Hearns. That wasn't Dundee's idea, but he did send Leonard back out with the famous warning that he was "blowing it." That propelled Leonard to a rally and a 14th round TKO of Hearns.
9. Carmen Basilio vs. Sugar Ray Robinson I: Basilio was Angelo Dundee's first charge to achieve a world championship, and he did it by defeating the greatest of all time, Sugar Ray Robinson. By 1957, Robinson was aging, but still had a deep toolbox and had grown into a full middleweight, while Basilio was under-sized and coming up from a stint as two-time World Welterweight Champion. It was Basilio's career-best performance, and it's hard to see him sustaining so much pressure in the face of Robinson's deadly punching prowess without Dundee's insight and in-corner support. Without Dundee, I doubt Basilio ever would have won the World Middleweight Title.
10. George Foreman vs. Evander Holyfield: Dundee's man lost this fight, but even as a loss it cemented Foreman's claim to being a serious contender. Holyfield tore Big George up and staggered him badly on more than one occasion. The reasons Foreman survived this fight are the same as why he was able to beat Michael Moorer — the cross-armed guard and sheer conditioning — both of which have Dundee's fingerprints all over them.