The sport of boxing has been known to be dominated by the western world for many generations. Whether it was Muhammad Ali from the United States, Julio Ceasar Chavez from Mexico, or more recently, the Klitschko brothers from Ukraine, the majority of the biggest stars to ever lace up the gloves were from some part of the western world.
However, the sun rises in the east, and the rise of boxing in the Asian world has shown a great uptick over the past few decades. There have always been great Asian champions, but today, the Asian world produces some of boxing's best fighters, and biggest stars.
This is a list of my top 5 favorite Asian boxing champions of the past decade, the names of which, will of course, be quite familiar.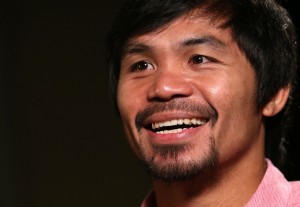 Manny Pacquaio– The 'Pacman' is possibly the most significant boxer of this decade. Born and raised out of Bukidnon, Philippines, Manny's rise to stardom has made him the most popular boxer-politician-figurehead in the whole of the Philippines. Being the only eight-division world champion in boxing history, Pacquaio's dangerous southpaw stance coupled with his incredible speed and power have proven too much for nearly all too handle. As he faces his arch nemesis Juan Manuel Marquez in December for the fourth time, many eyes are anxious as to see who will emerge as the true winner among this duo.
Nonito Donaire- The undefeated 'Filipino Flash' has risen to become one of the sport's top 5 pound for pound fighters, and a four-division champion in his own right. It seems that winning multiple titles is a common act in the Filipino world. Donaire's slick fighting style makes him an incredibly exciting boxer to watch and his remarkable ring movement confuses many of his opponents. Already, Donaire has defeated tough opponents such as Toshiaki Nishioka (see below), Fernando Montiel and Vic Darchinyan. This December, Nonito goes to battle with Mexico's Jorce Arce. I have no doubt that this will be exciting and exhilarating bout to watch.
Chris John– Indonesia's Chris John was for years one of the most feared fighters in any weight class Having defended his title an astonishing 15 times, John's tight-knit boxing form has secured him an undefeated record of 47 wins and only 2 draws. This November, John will once again defend his WBA Super world Featherweight title against Thailand's Chonlatarn Piriyapinyo. He holds a win over Juan Manuel Marquez that has forever gone unrecognized as he never reached stardom in the United States.
Toshiaki Nishioka– Despite suffering a TKO loss to Nonito Donaire in October, Japan's Nishioka is still one of the best super bantamweights of his generation. What makes Nishioka so dangerous for any opponent is his measured but powerful style. Nishioka may not be the most exciting fighter to watch, but rarely will you ever seeing him make basic mistakes. It's a testament to Donaire's otherworldly skills how easily he handled the talented and experienced Nishioka.
Takashi Uchiyama- The current WBA super Featherweight champion, Uchiyama has already had a stellar career holding an undefeated record of 18-0-1, with 15 KO wins. With just 19 fights, he has already made five successful title defenses. His hitlist includes the likes of Juan Carlos Salgado and Jorge Solis. All of his title fight victories have ended in knockouts. Uchiyama is currently preparing for his next fight, on New Year's Eve, against Brian Vasquez of Costa Rica.