Sampson Boxing is proud to announce the signing of the current #1 ranked 141-lb. amateur boxer in the United States, Abraham "Super" Nova.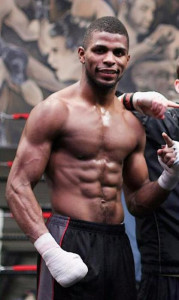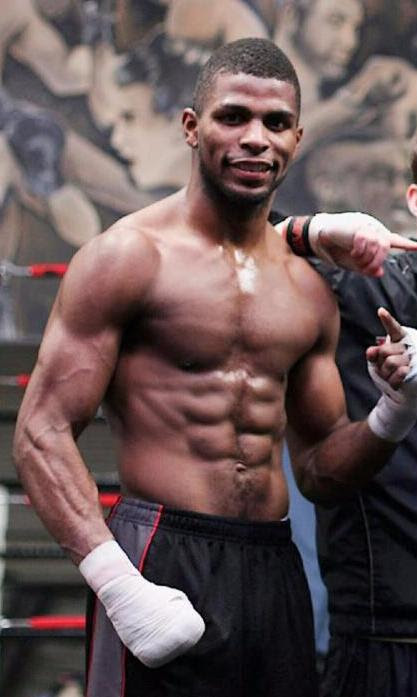 Born at the Hospital of Centro Medico in Carolina, Puerto Rico, to Dominican parents, the hard-punching 21-year-old Nova will be turning professional next month after an incredible amateur career in which he went 167-11 with 60 KOs. The prestigious titles he won include national and international victories at the 2014 USA Nationals, the 2014 Independent World Cup in the Dominican, and Gold at the 2014 Cheo Aponte Tournament, and the 2015 Olympic Qualifiers. He is also a five-time New York Golden Gloves Champion.
"Boxing was a sport where I didn't have to rely on team-mates," explains Nova of his decision to become a boxer. "I was so good in sports; I didn't have to rely on any team to win. I did it more because it was more independent. If my team didn't do good, I didn't do good. In boxing you rely on nobody but yourself."
Although Nova competed at 141 lbs. in the unpaid ranks, he will be contending in the 130-lb. super featherweight division as a professional. "As an amateur, I didn't like to cut weight and chose to fight at a higher weight class," he explained, "as a professional, everyone cuts, so I will have to. I'm naturally 130 lbs." To continue his development, Nova is now training with the well-respected Hector Bermudez at his training-camp base at Peter Welch's Gym in Boston.
"I'm excited about this deal," continued Nova about his new promotional pact with Lewkowicz. "I know Sampson is going to bring me a long way and get me to a world title fight. My dream is to become a multiple-time world champion."
"I am very happy to be signing a fighter with so much potential," said Sampson Lewkowicz. "Abraham is a star of tomorrow in boxing and I'm glad he chose me to help him guide his career. He has amazing talent in the ring. He can box and he can punch and he lives and breathes boxing. I have dealt with lots of young prospects and I see in Abraham what I saw in many of the young fighters who became world champions. I am proud to have signed him as my first Puerto Rican fighter."
"He's very special kid. Not just a talent. His talent is tremendous and he has explosive power, but he's also an all-around good boxer," said Hector Bermudez of Nova. "Outside the ring, he's also a super nice kid. Very dedicated to the craft. He's what most champions are made of."
Bermudez, who is also from Albany, New York, currently handles WBA World Super Featherweight Champion Javier Fortuna and top super bantamweight KO artist Jonathan Guzman, among many others, says the goal with Nova's development will be to shake the last of the amateur boxer out of him.
"We're going to continue to work on getting him away from the amateur style. He has more of a professional style. He's not a smacker like they do in the amateurs. We will definitely concentrate on being patient. Three minutes of pro boxing is a lot different than three minutes of amateur boxing. But we have a great relationship and everything is going very well."
Lewkowicz says he will keep Nova active for the next couple years, as he builds his experience and perfects the craft.
"I am predicting big things for Abraham Nova," he said. "He's a very special fighter and it's a pleasure to be his promoter."