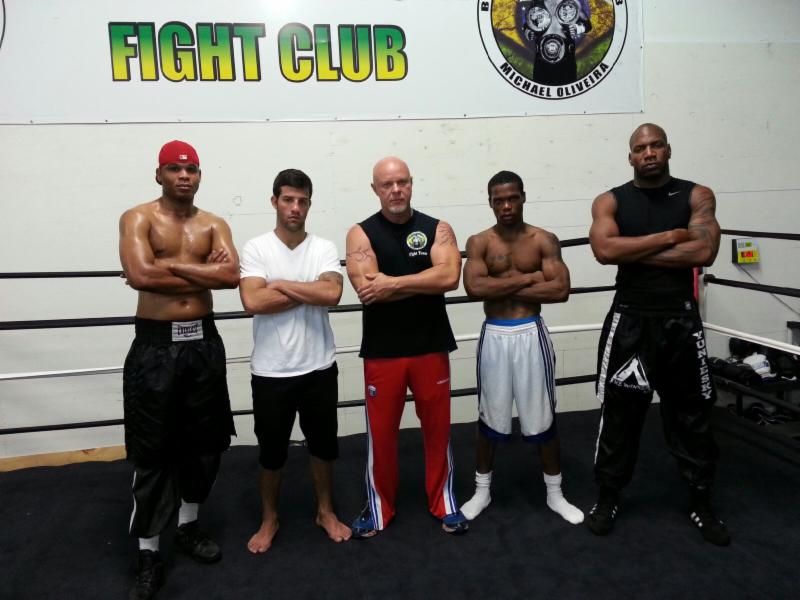 Veteran boxing trainer Orlando Cuellar will be working his own version of the four-corner offense at "Knockout Night at the Hard Rock Live," on Tuesday night, November 12, 2013 at Hard Rock Live at the Seminole Hard Rock Hotel & Casino in Hollywood, Florida.
Cuellar will be the chief second for four foreign-born, Miami-based fighters in action: Brazilian junior middleweight Michael "The Brazilian Rocky" Oliveira (21-1, 16 KOs), Cuban light heavyweight Yunieski "The Diamond" Gonzalez (12-0, 8 KOs), Bahamian super featherweight Valentino Knowles (1-0) and Cuban super middleweight Vilier Quinonez (5-0, 3 KOs).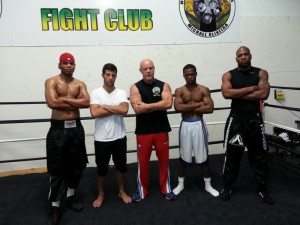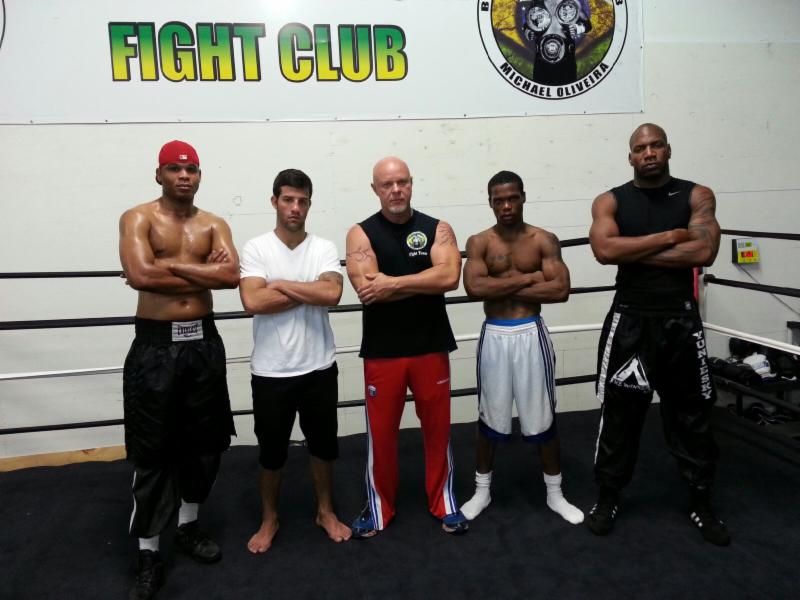 "It could be difficult training four different fighters for one show," said Cuellar, who is best known as world champion Glen Johnson's trainer. "Each of these fighters have a difference style that needs to be incorporated in the fight. This is a little more complex than normal, remembering who is fighting who, what strategy we need to talk about and techniques we have to work on during sparring sessions and training. I'm looking for holes in our opponents' armor and how my fighters protect themselves. I'm also been dealing with different managers, too.
"This is going to be a long night for me. I need to work hard, even during fights between fights I'm working, when I'll be warming up my fighters and getting them ready to go into the ring. I need to save my energy for the last fight of the night (Oliveira's), which, of course, presents the most danger. I have four gifted fighters, three who were decorated amateur boxers (all but Oliveira), so we should have the upper hand in each fight."
"Knockout Night at the Hard Rock Live" will air live on SporTV, a Brazilian Sports television broadcaster affiliate to TV Globo Network, and TNC in Argentina.
Oliveira, rated No. 7 by the World Boxing Council (WBC) and No. 11 by the World Boxing Association (WBA), is the reigning Fecarbox and World Boxing Association (WBA) Fedebol junior middleweight champion. The 23-year-old Oliveira faces former Mexican welterweight champion Noberto "Demonio" Gonzalez (19-2, 13 KOs) in the 10-round main event.
"Michael is fighting a typically tough Mexican guy who is a good fighter that has been in with good fighters," Cuellar spoke about Oliveira. "We wanted Michael to be in a good fight. This guy isn't going away and Michael is going to have to make adjustments during the fight. After this fight, we'll know if Michael has taken a step or two forward, using this fight as measuring stick for him. I feel, after this fight, he'll only be one or two fights away from a very big fight.
"Three years ago, when I first got him, Michael was like a barroom brawler. He's learned different types of defenses, works the head and body, knows how to cut off the ring, and has added to his offensive attack. He's a more rounded fighter to go with being very tough. The better opposition he fights, the more he grows. He's experiencing different styles instead of hearing me talking about 'em. It's all part of the process. Michael's picking up different things and that's coming from experience."
In the eight-round co-feature, former world champion Yuri Foreman (31-2, 8 KOs) faces Mexican knockout artist Javier "Pelon" Gomez (14-11, 10 KOs). One of the few modern-day Jewish world champions, WBC No. 14 ranked Foreman is an aspiring rabbi who was born in Belarus, moved to Israel, and resides in Brooklyn, New York.
Gonzalez, a former member of the Cuban National Boxing Team, takes in former WBC FECARBOX champion Jinner Guerrero (7-1, 6 KOs), of Ecuador, in a 10-round fight.
"Gonzalez is a (Gennady) Golovkin-type fighter," Cuellar claimed. "He likes to get inside and set-up his opponent for the big punch. He is a pressure fighter who wants to make things happen right away; an action fighter who checks his opponent's chin and body. Yunieski had a Knockout of the Year fight (March 15, 2013) when he pulverized Rowland Bryant. This is a risky fight because we don't know too much about his opponent, who has six knockouts in seven wins."
Knowles (1-0) was a standout Bahamian amateur boxer, capturing a gold medal at the 2010 CAC Games, as well as a silver medal at the 2011 Pan-American Games. The 26-year-old will be in his first scheduled six-round bout against Adriano Capo (0-1-1), fighting out of West Palm Beach, Florida.
"Valentino is a boxer-puncher, a very good boxer who has quickly picked up inside fighting," Cuellar noted. "He is a good prospect, physically durable who loves to work hard. Valentino has a good chin, fast hands and power when needed. I have big hopes for him."
Quinones had a 275-28 amateur record, highlighted by gold and silver medal performances at back-to-back World Junior Championships. He is in a four-round bout against an opponent to be determined.
"He was living in Chicago and we've only been working together a little more than one month," Cuellar remarked. "Vilier is a work in progress. He hasn't fought in a year but he's a tall (6′ 2″) southpaw with a great amateur background."
Also fighting on the undercard in four-round matches is unbeaten Cuban-born, Miami-based featherweight Hairon "El Maja" Socarras (7-0, 5 KOs), who takes on former world title challenger Jhon Alberto Molina (32-26-3, 20 KOs), a Colombian now living in Miami; plus heavyweight prospect and 2008 Cuban Olympian Roberto Alfonso (2-0) and Egyptian light heavyweight Ahmed Elbiali (2-0, 2 KOs) against TBAs.