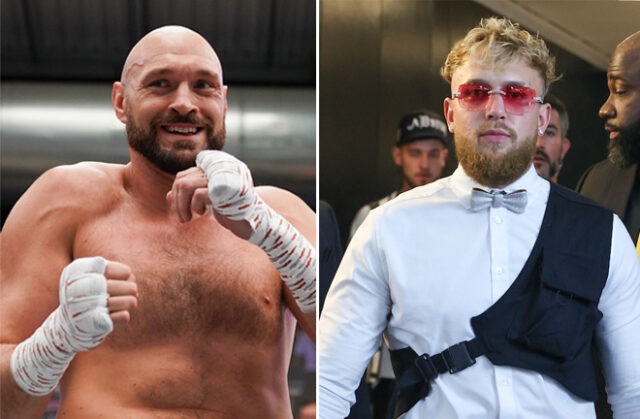 Tyson Fury taunted Jake Paul after the pair agreed to a $1m bet for the outcome of Paul's upcoming clash with the WBC heavyweight champion's brother, Tommy Fury.
Paul will face fellow unbeaten prospect Fury at Madison Square Garden, New York on August 6, live on SHOWTIME pay-per-view, in what will be the first time Paul faces a recognised boxer in his five-fight professional career.
'The Gypsy King' said during an interview with IFLTV that he would be willing to bet £100,000 with anyone that his brother prevails in the much-anticipated showdown, which was set to take place in December but was postponed after 'TNT' pulled out due to injury and illness.
Responding to the comments, Paul replied on social media: "Tyson Fury, who made $40m last year is willing to bet £100k on his brother?
"Oh my god, we're shaking.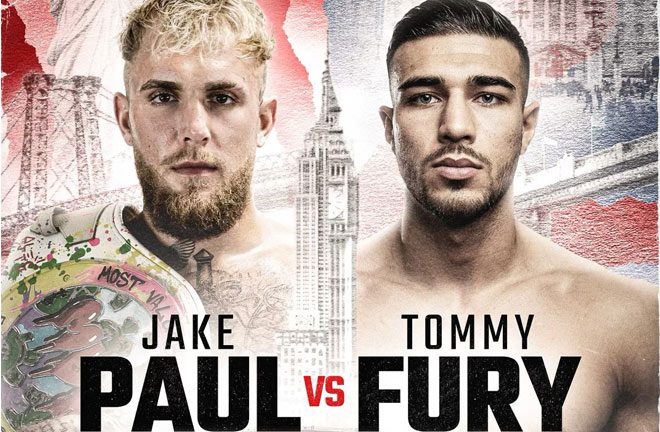 "Hey Tyson, you f****** p****, you made $40m, I know it wasn't as much as me, but let's up the ante.
"Let's bet a million on it Tyson, two million, three million, how ever much you want to f****** bet, let's do it.
"Are you down?"
. @Tyson_Fury wants to bet $100k on his brother… Tyson, grow a pair and let's make it a betr bet pic.twitter.com/sY6PweMzSC

— Jake Paul (@jakepaul) June 25, 2022
The two-time heavyweight world champion, who announced his retirement after stopping Dillian Whyte at Wembley Stadium in April, accepted the proposal, demanding that the YouTuber-turned-boxer placed the funds in escrow.
"This is a message to Jake Paul," the 33-year-old said.
"Hey Jakey boy. I hear you want a bigger bet than £100,000.
$1million 👍 @jakepaul https://t.co/AVwWjN6MXI pic.twitter.com/w6I6rCo7JF

— TYSON FURY (@Tyson_Fury) June 25, 2022
💰 @jakepaul @tommytntfury https://t.co/l0VgqOgxJ6 pic.twitter.com/a2hm7ybqx6

— TYSON FURY (@Tyson_Fury) June 26, 2022
"You want a bigger bet mother f*****? You want a million dollars?
"Let's do it. Holla at your boy. You want a million? You got it.
"And hey Jakey, I want to see this million dollars in escrow sucker, because I don't think you've got a million dollars and I ain't talking about crypto, I'm talking about real US green bags mother f*****, real US dollars no crypto."
The 24-year-old, who knocked out Tyron Woodley in their rematch in December, said his team was working on the money being placed in escrow.
👋 @jakepaul pic.twitter.com/wDjylynODO

— TYSON FURY (@Tyson_Fury) June 26, 2022
'The Gypsy King', who is currently doing a tour around the UK, mocked the American on Sunday during a visit to Sheffield, imploring the crowd to chant "Jake Paul is a p****", which was posted on his social media channels.
Ex-reality star, Tommy Fury is unbeaten in his first eight professional bouts, the last a points victory over Daniel Bocianski on the undercard to his brother's victory over Whyte.
Beethovens 10th symphony featuring @Tyson_Fury https://t.co/wN78UFhUCr pic.twitter.com/Bi3MCy8nkB

— Jake Paul (@jakepaul) June 26, 2022
The 23-year-old featured on the undercard of Paul's first fight with Woodley, securing a unanimous decision over Anthony Taylor in Cleveland last August.